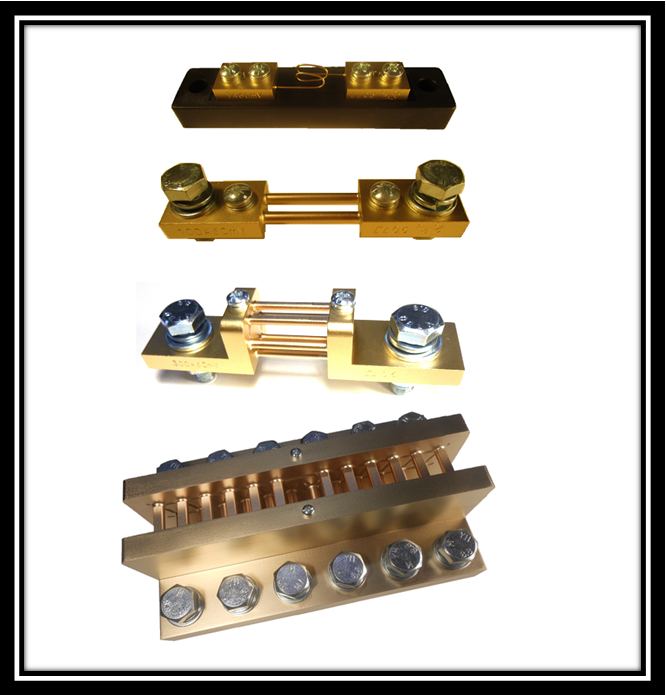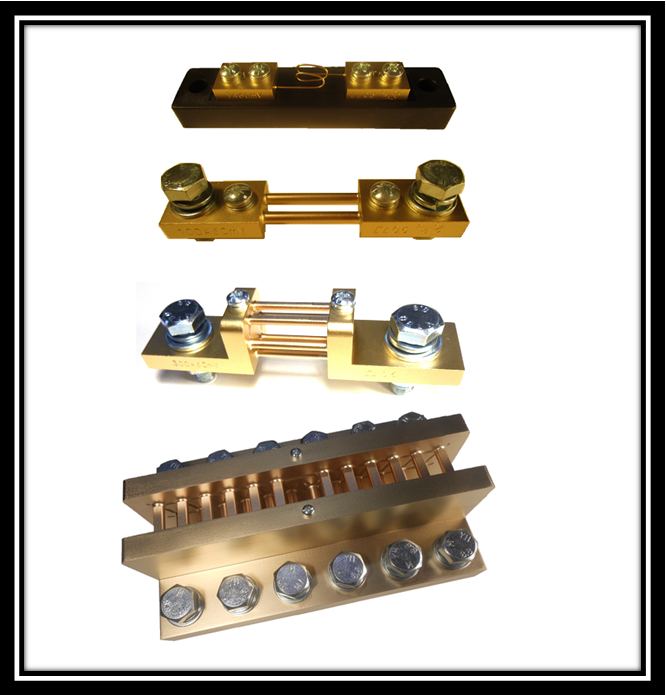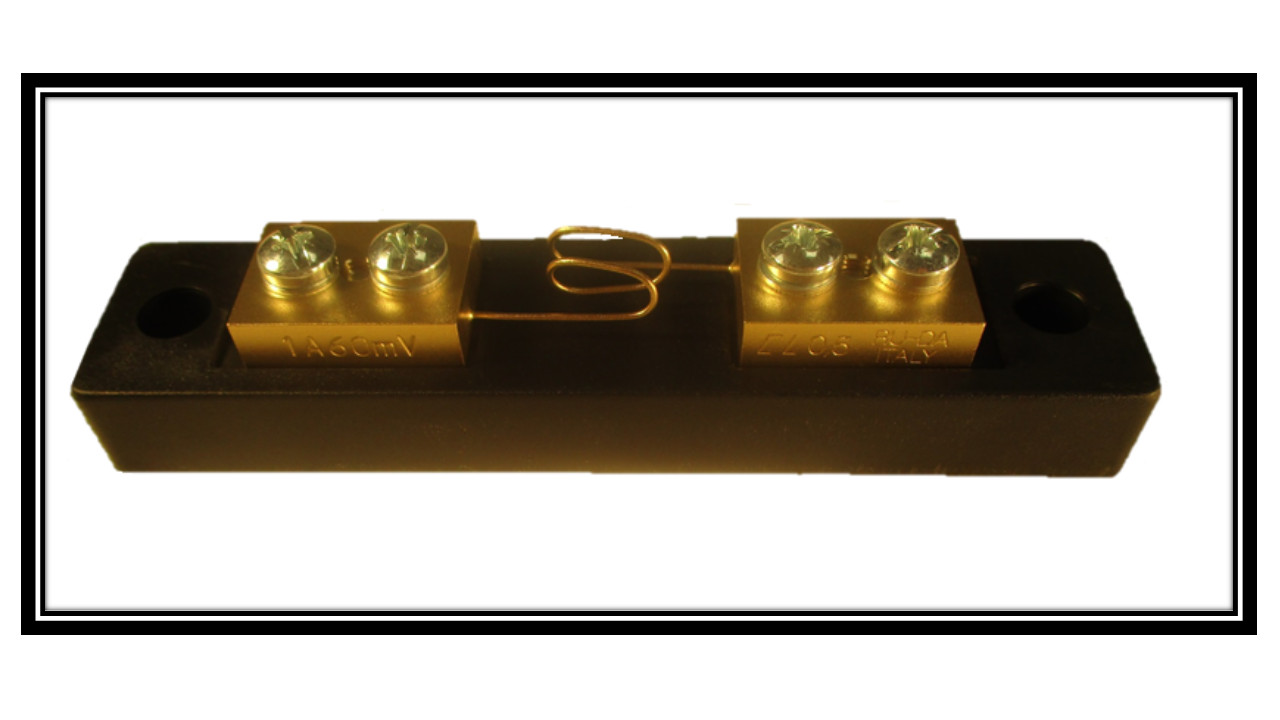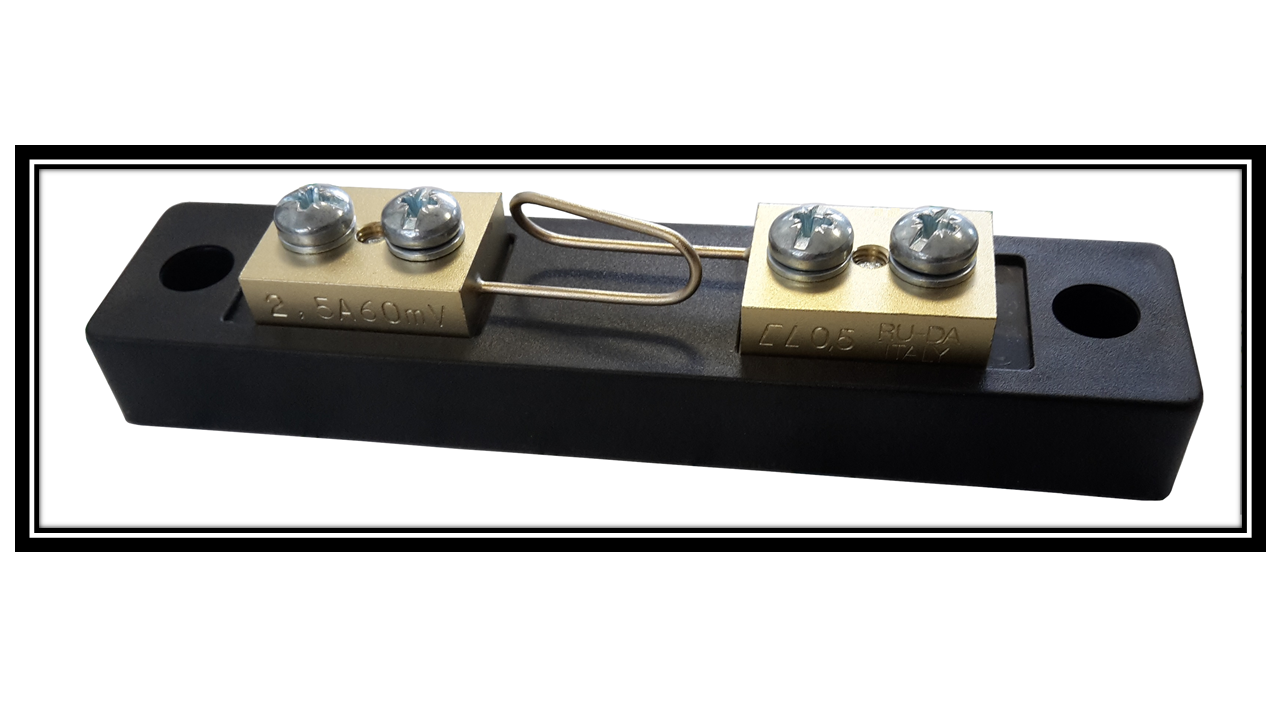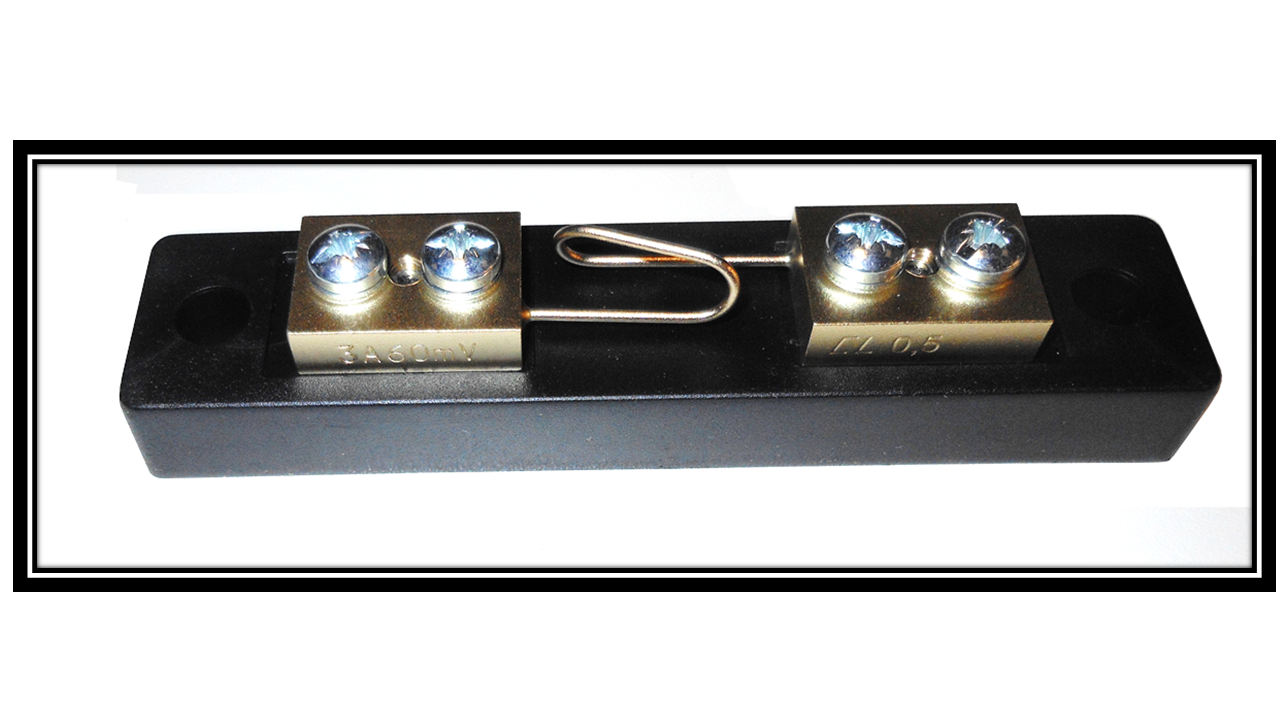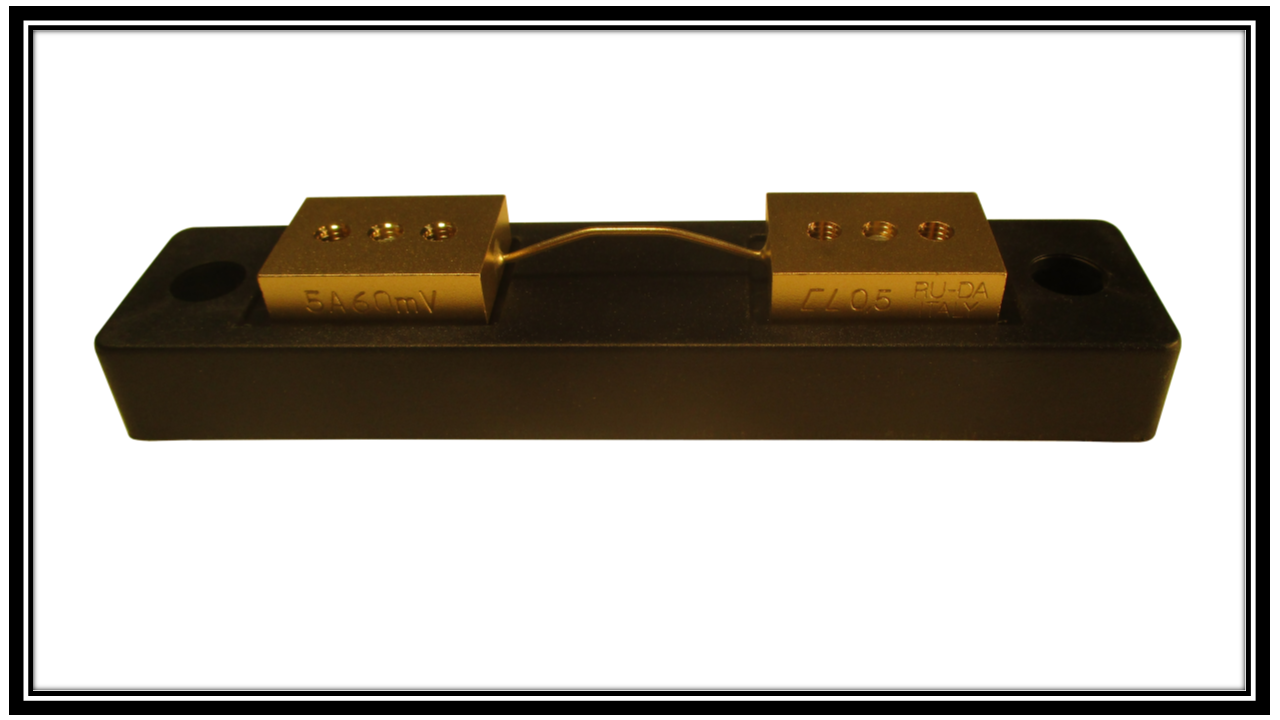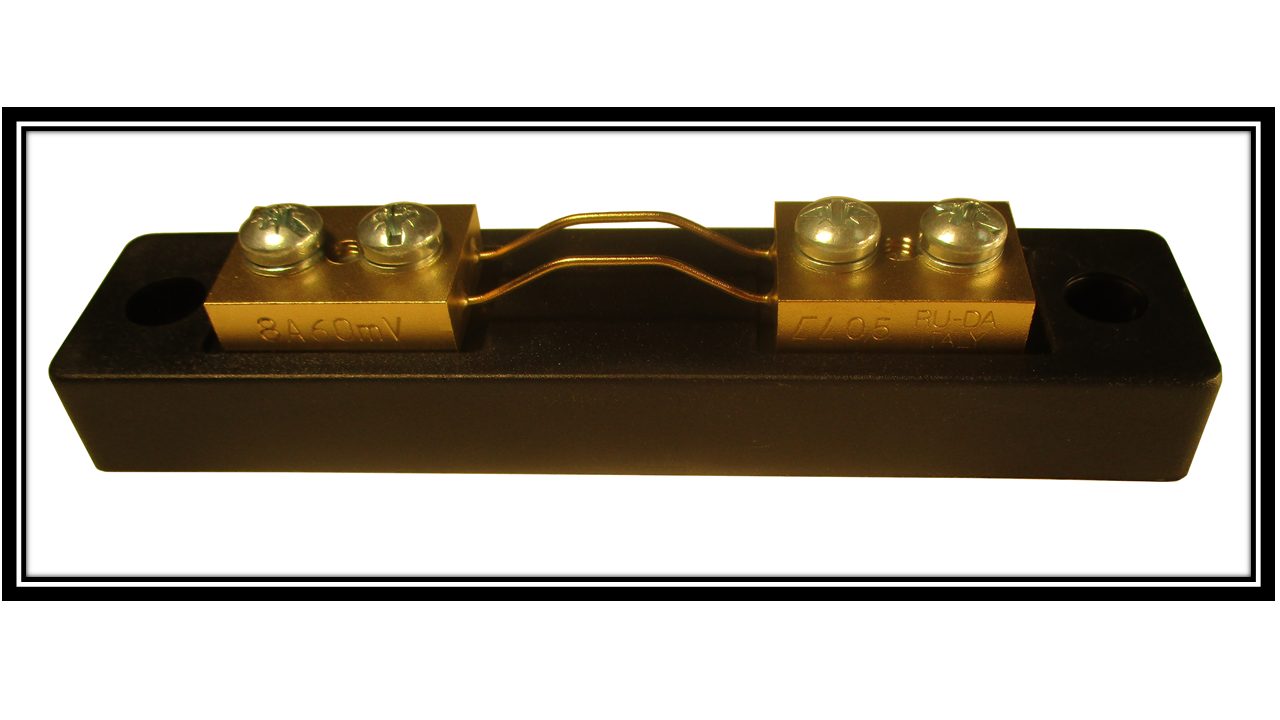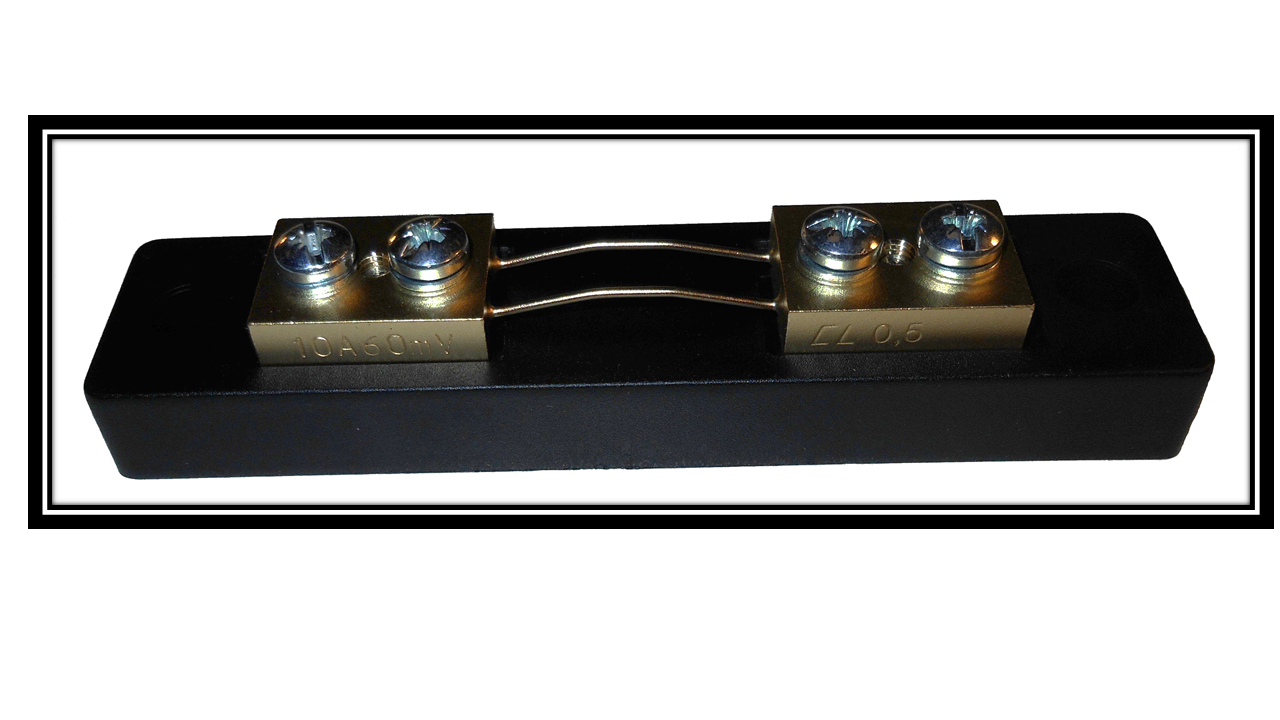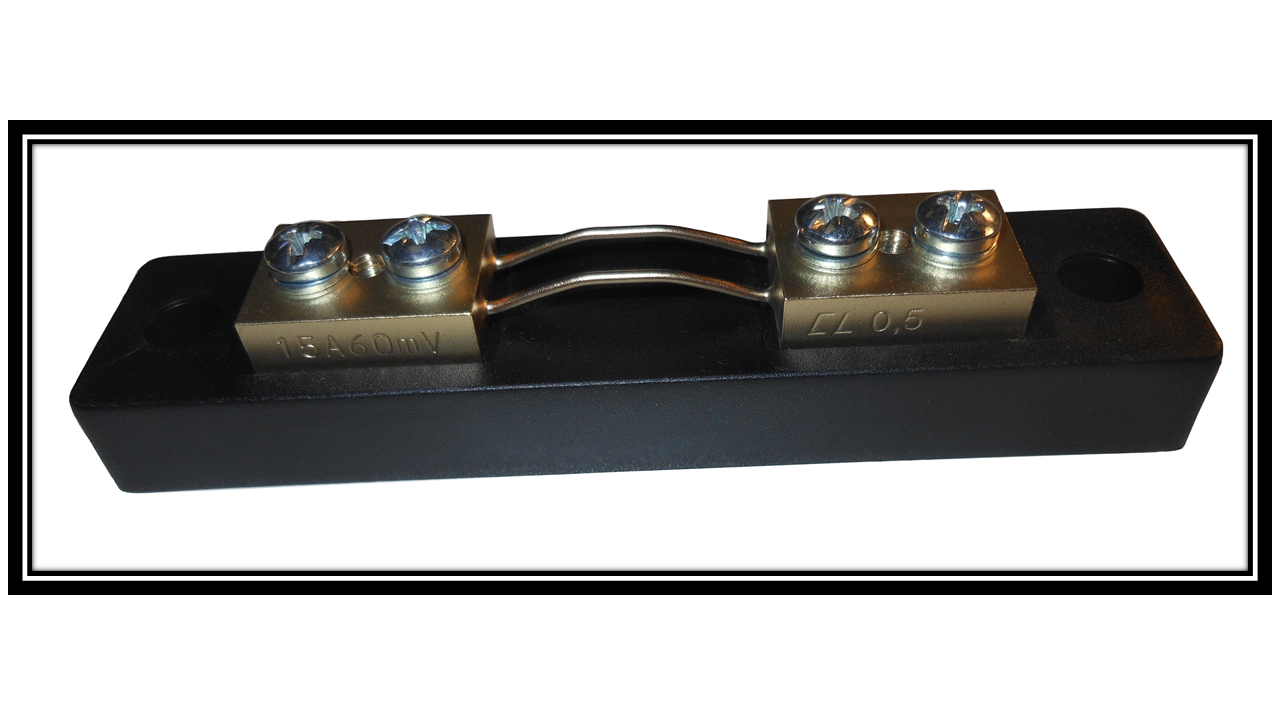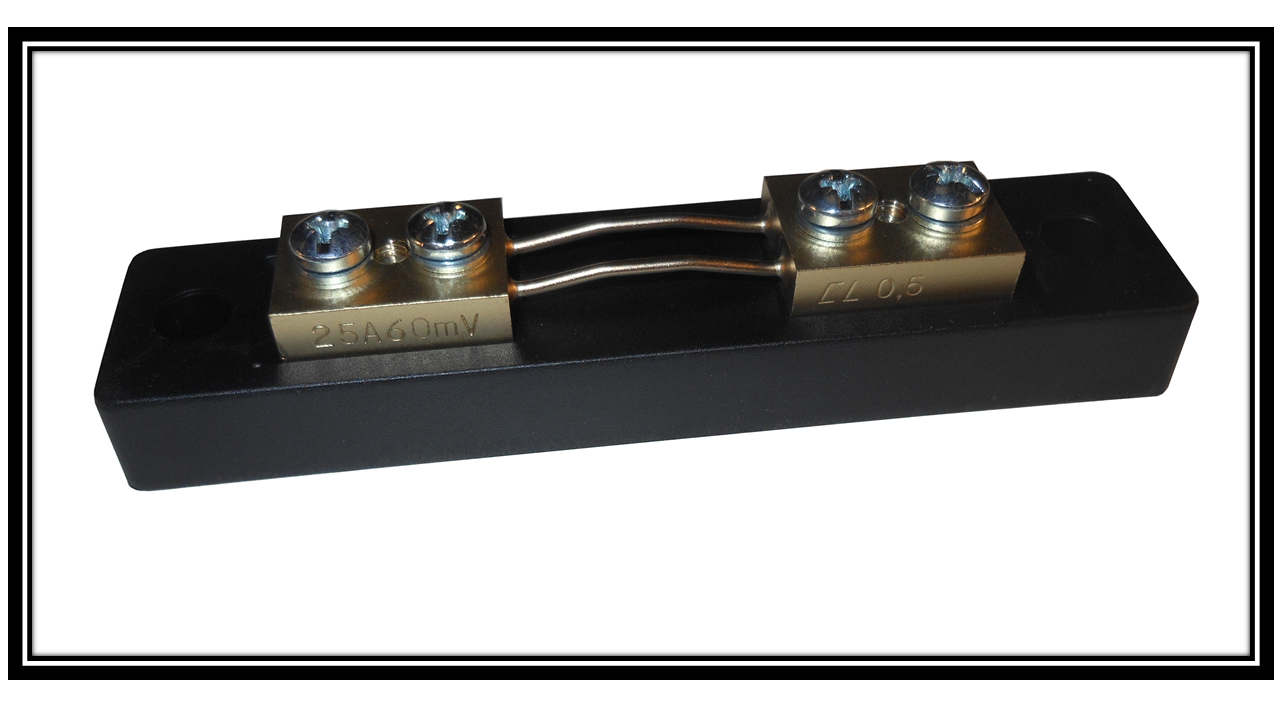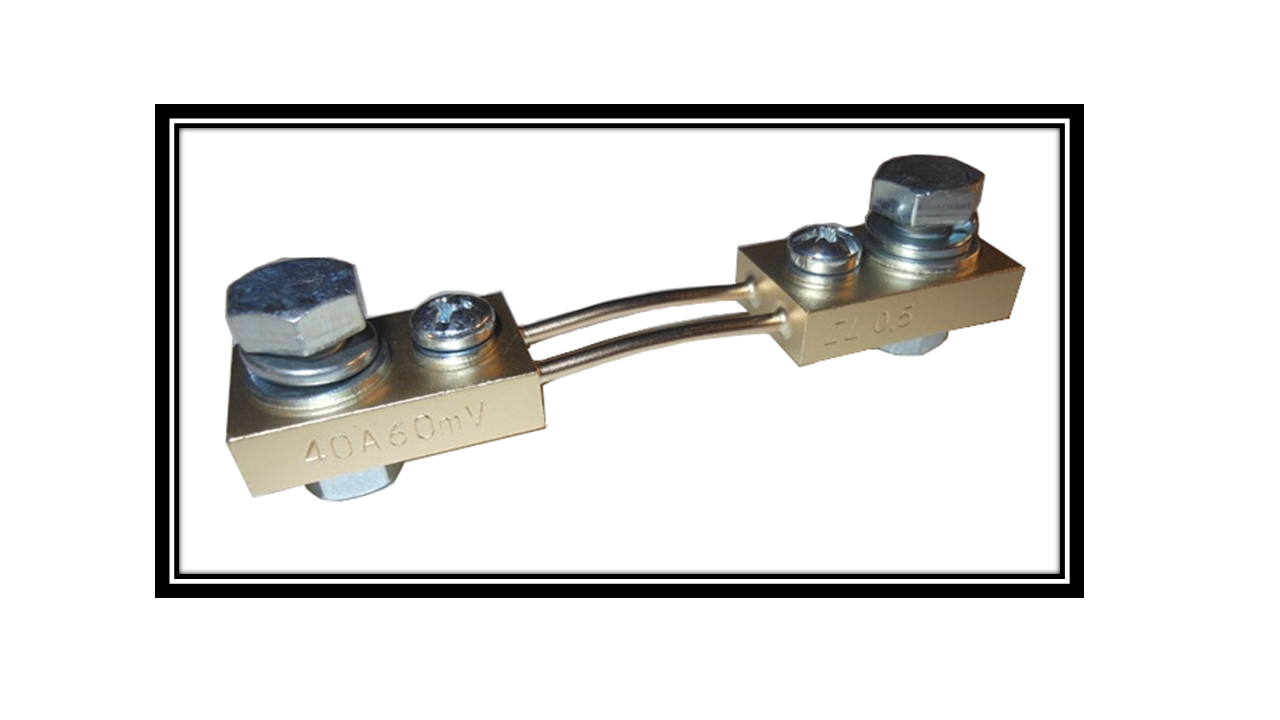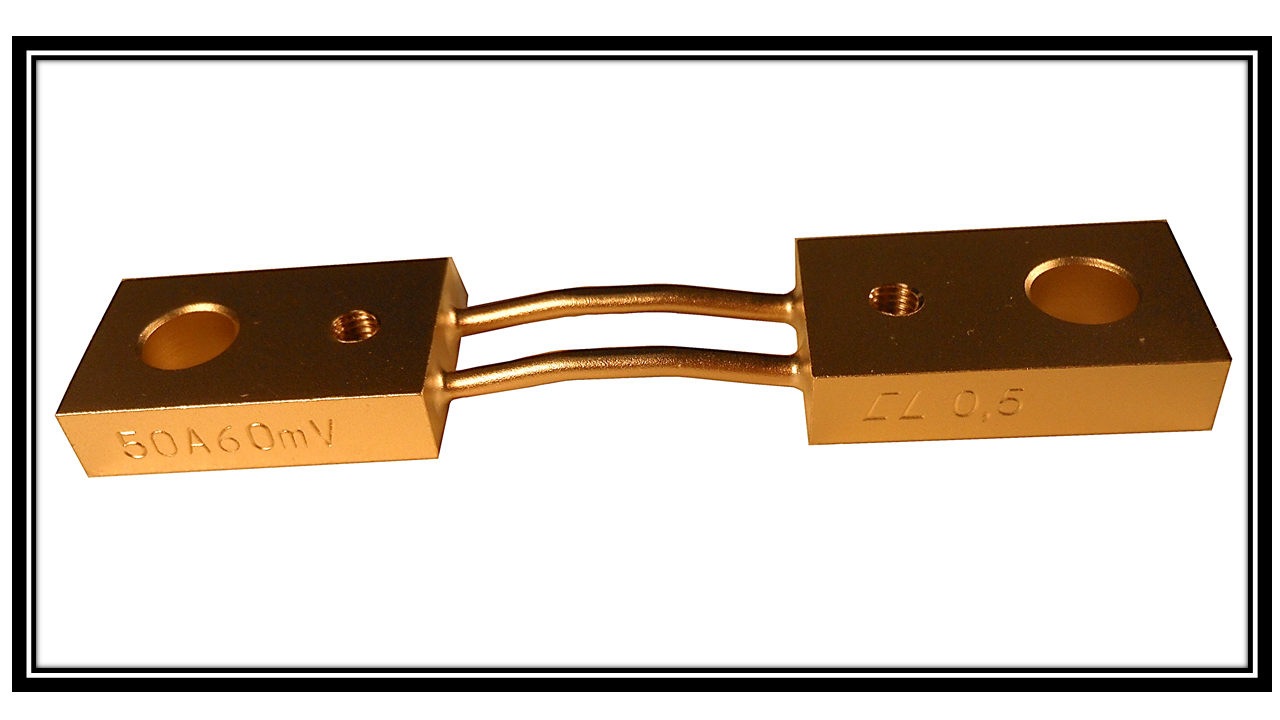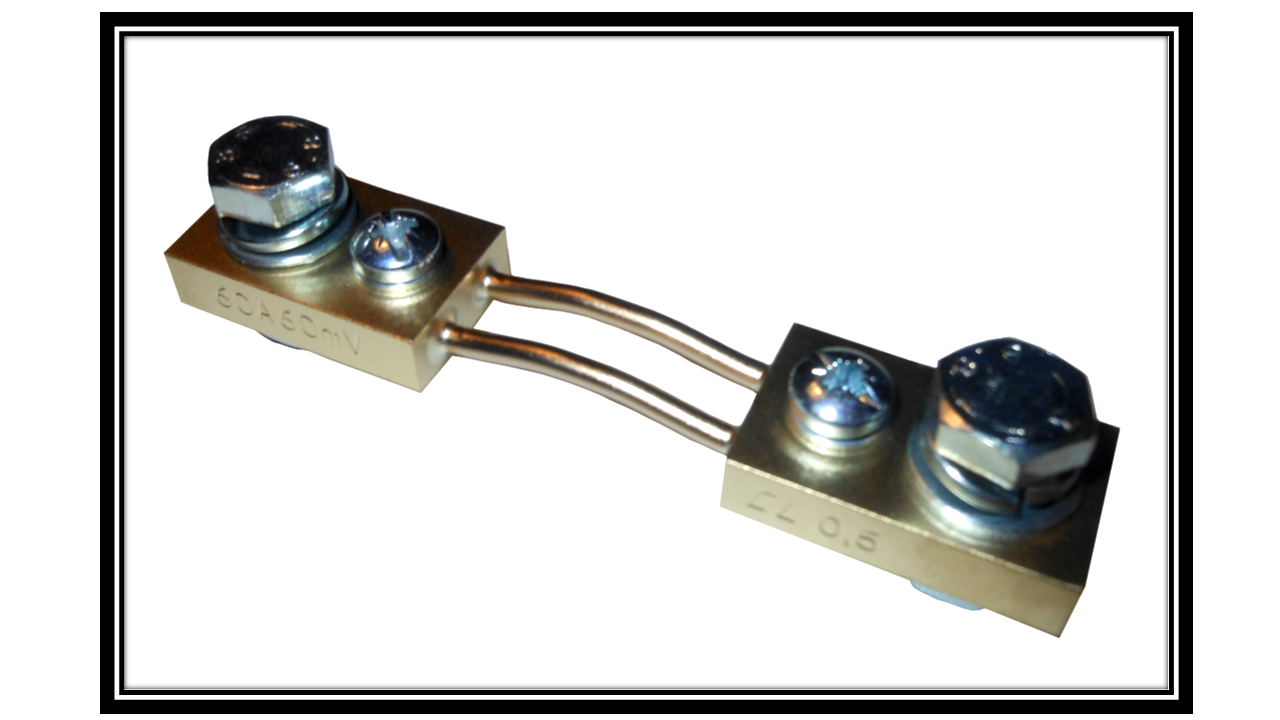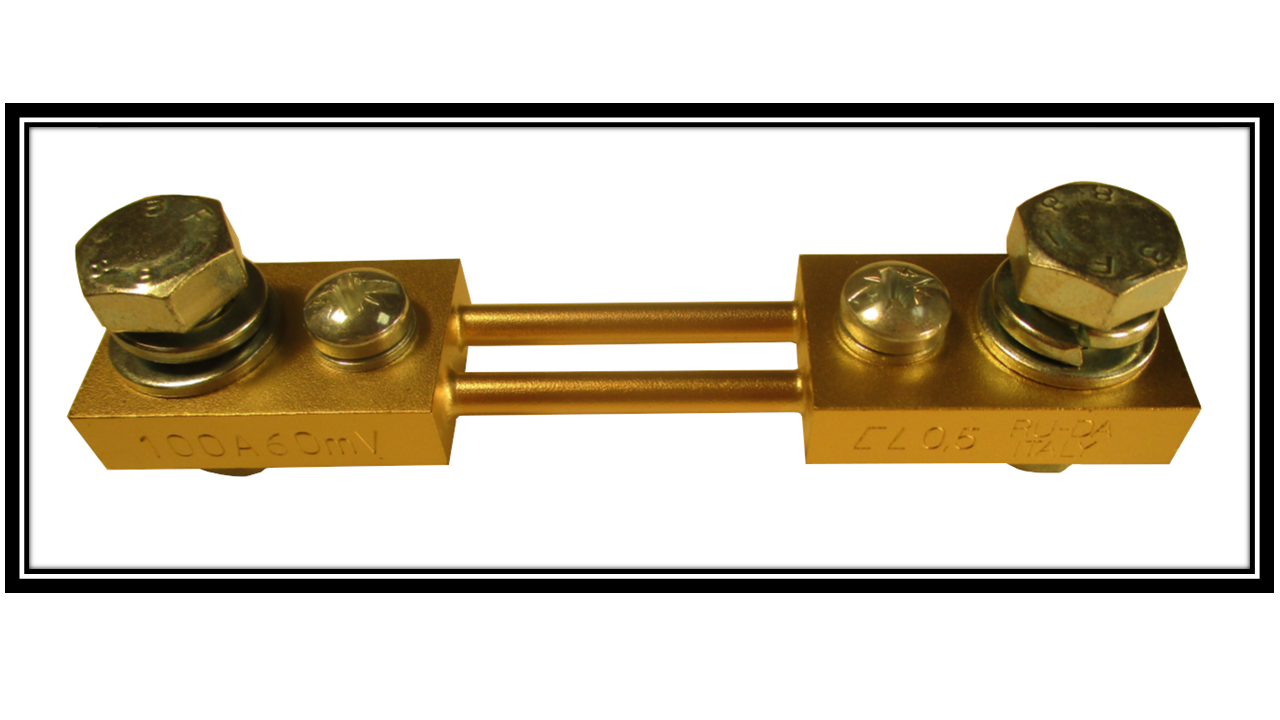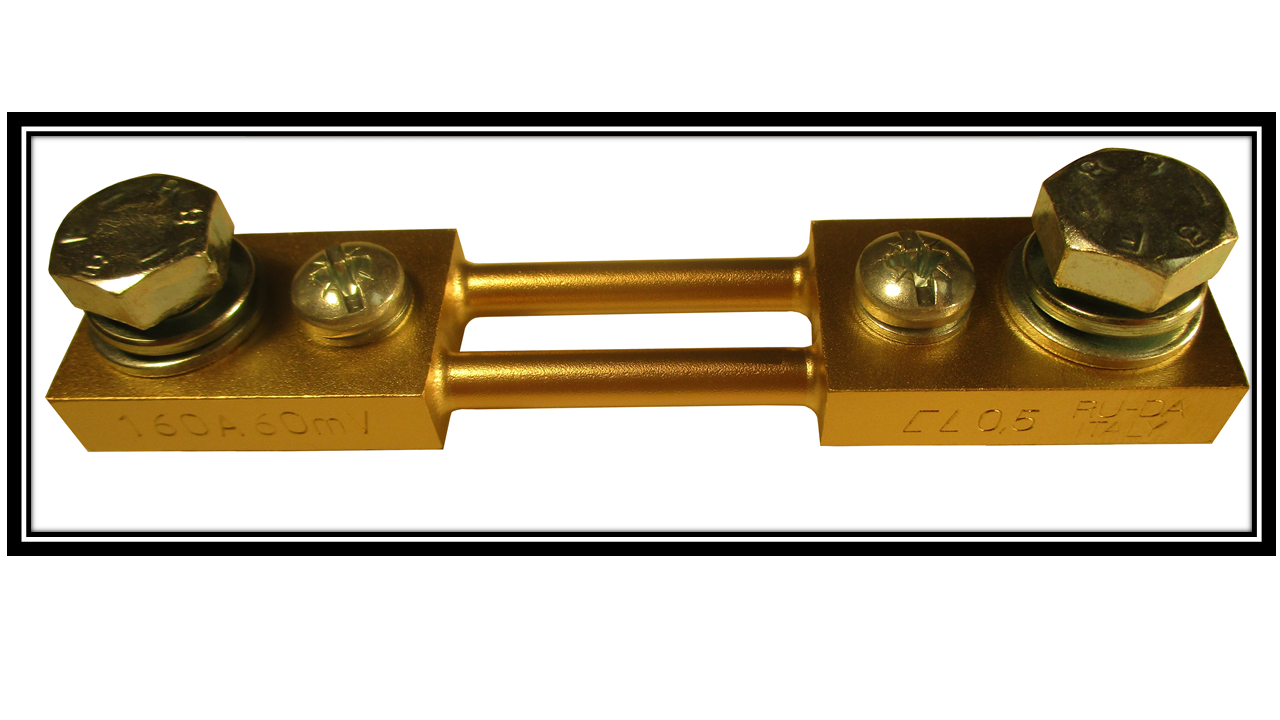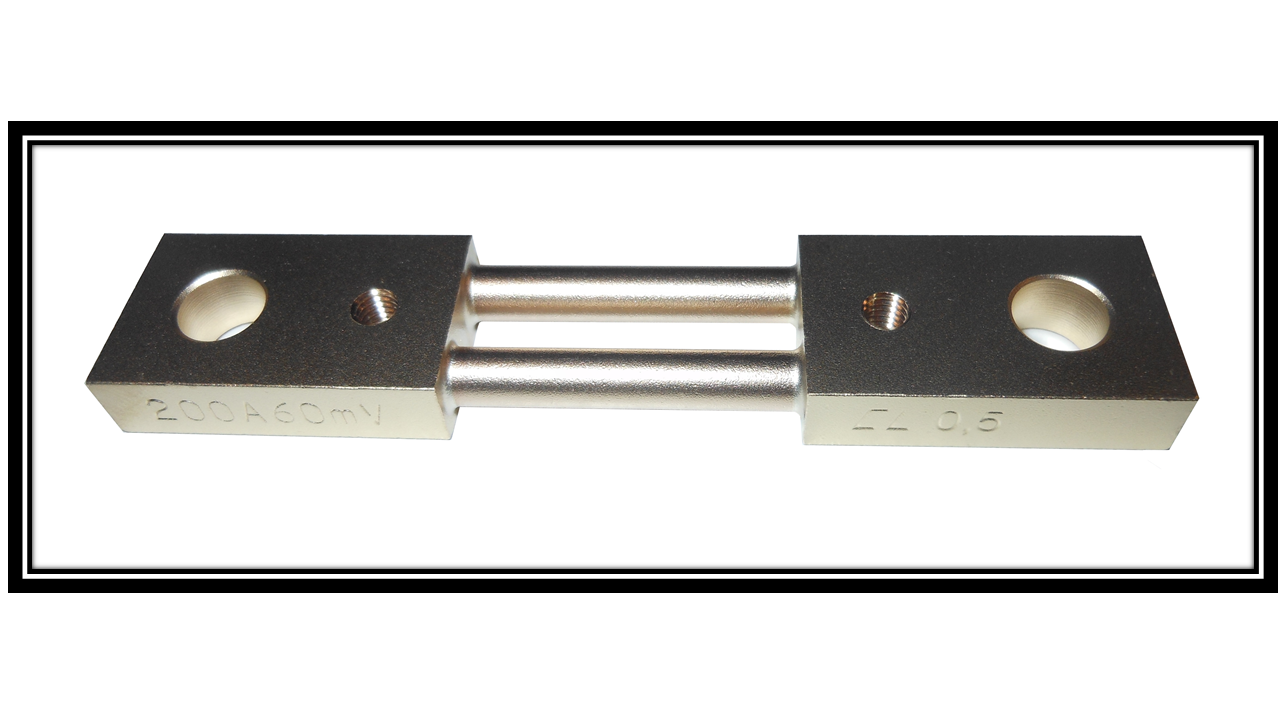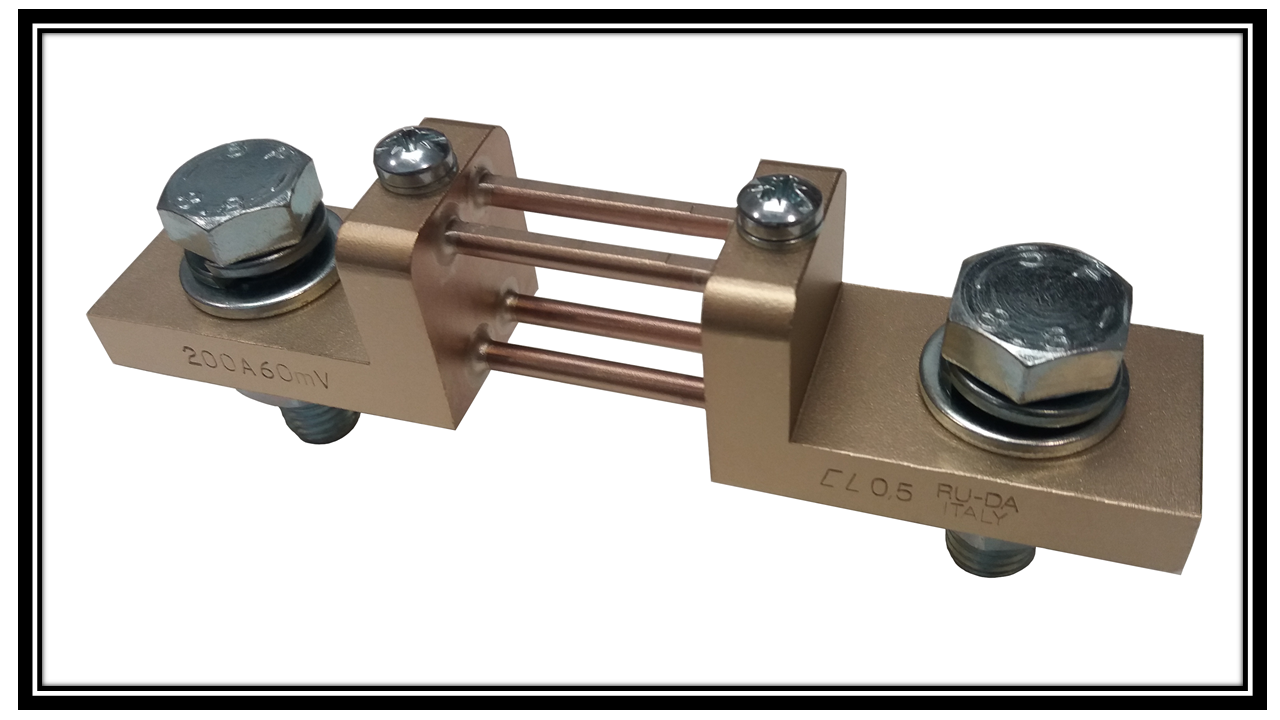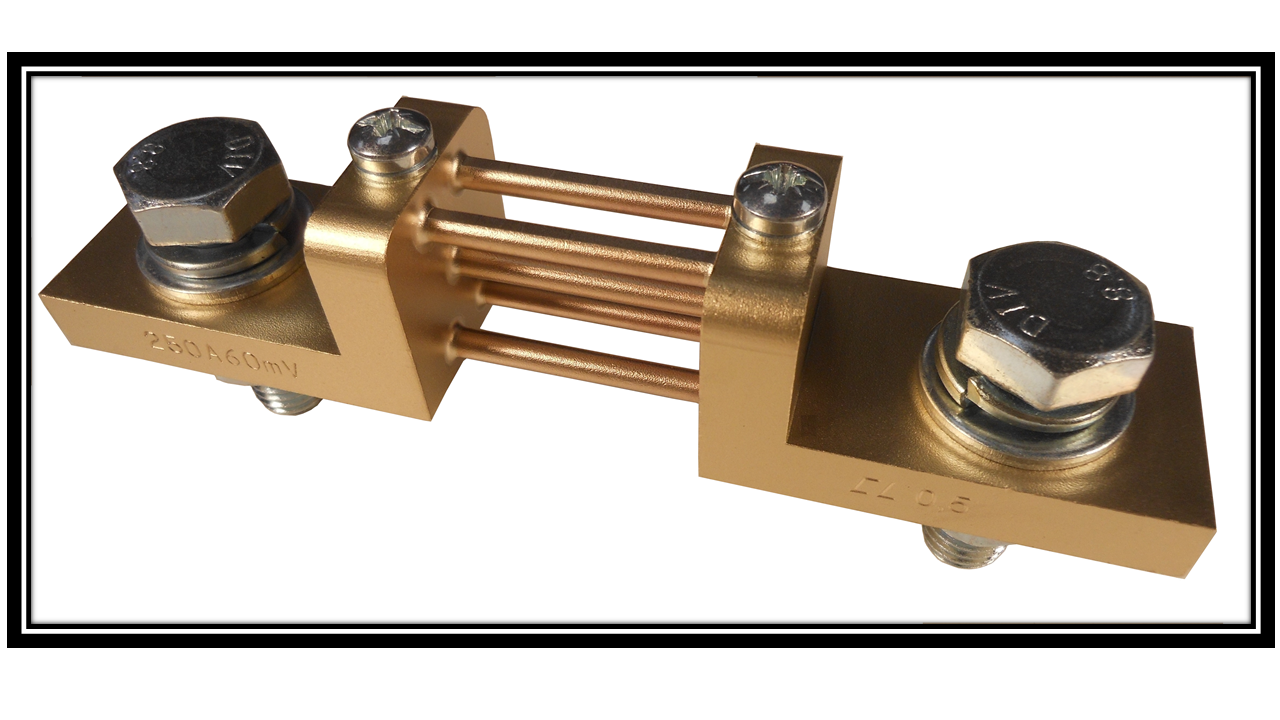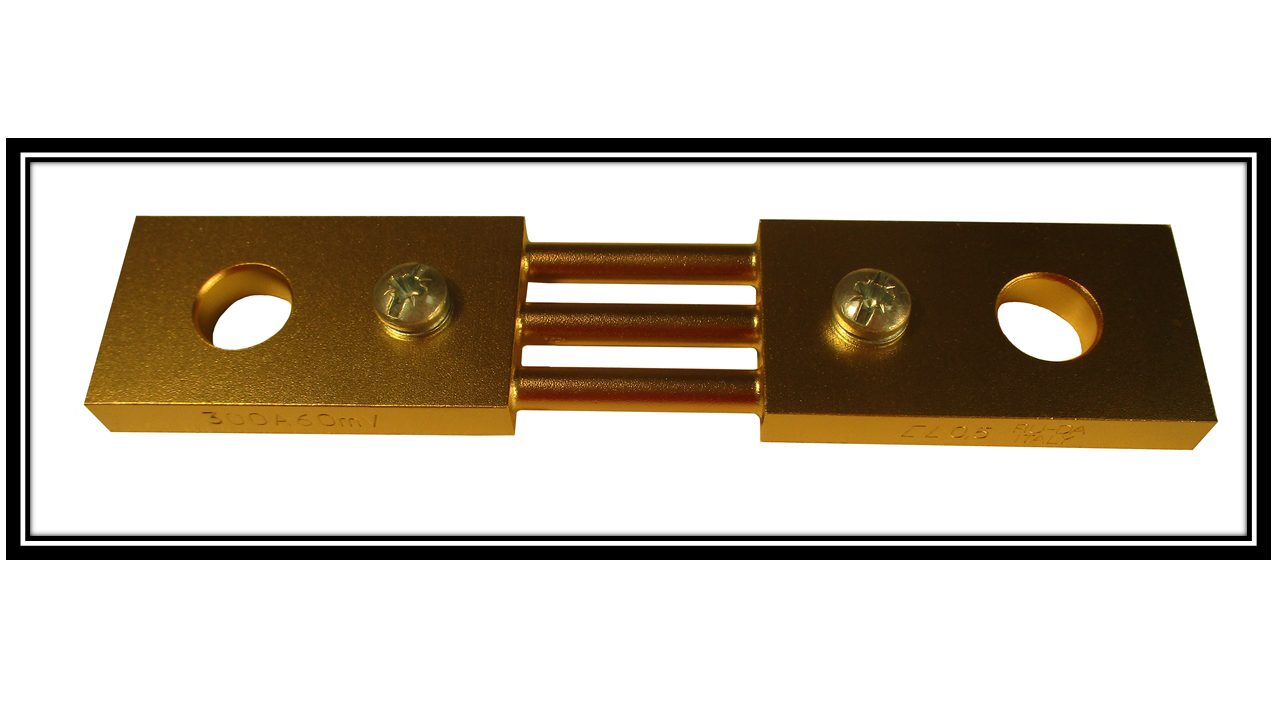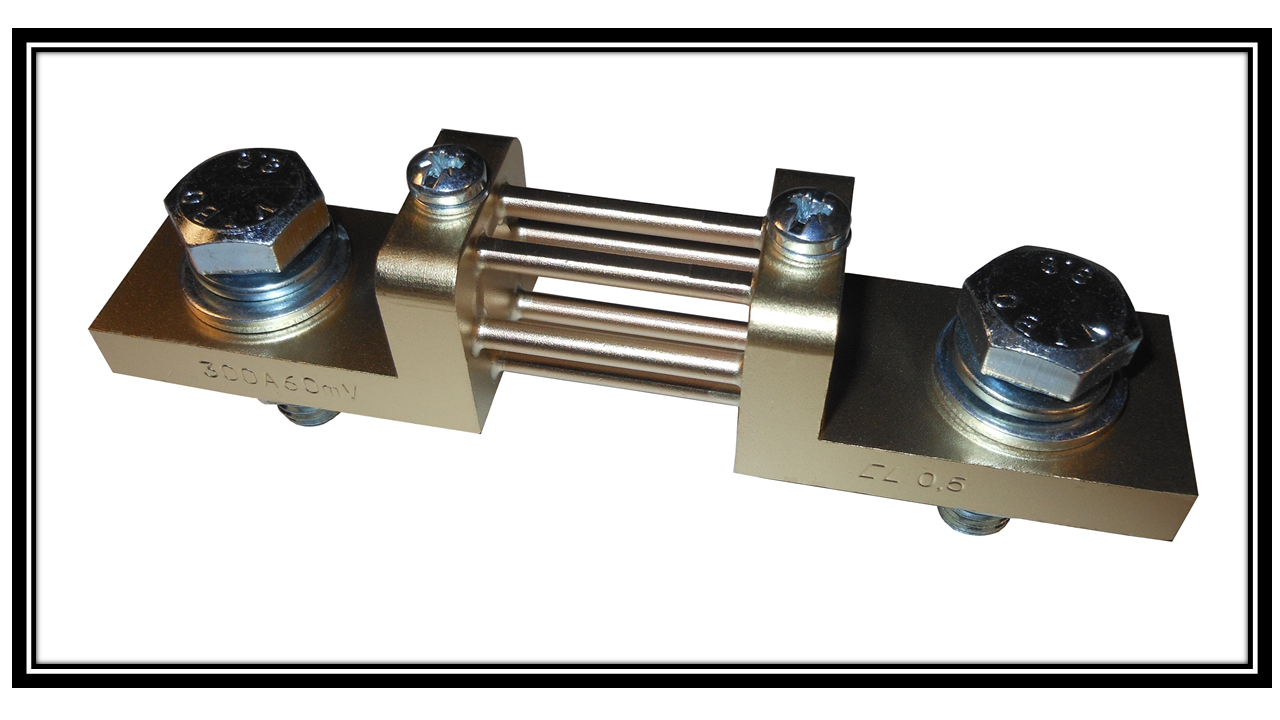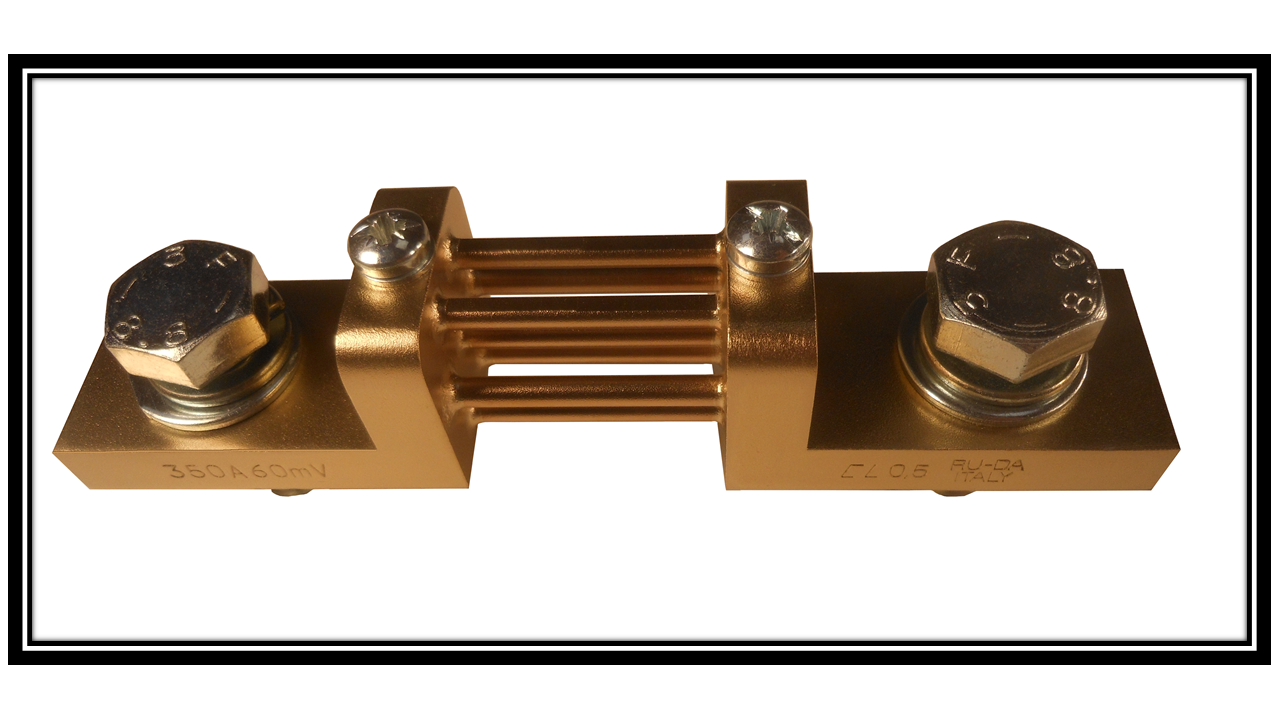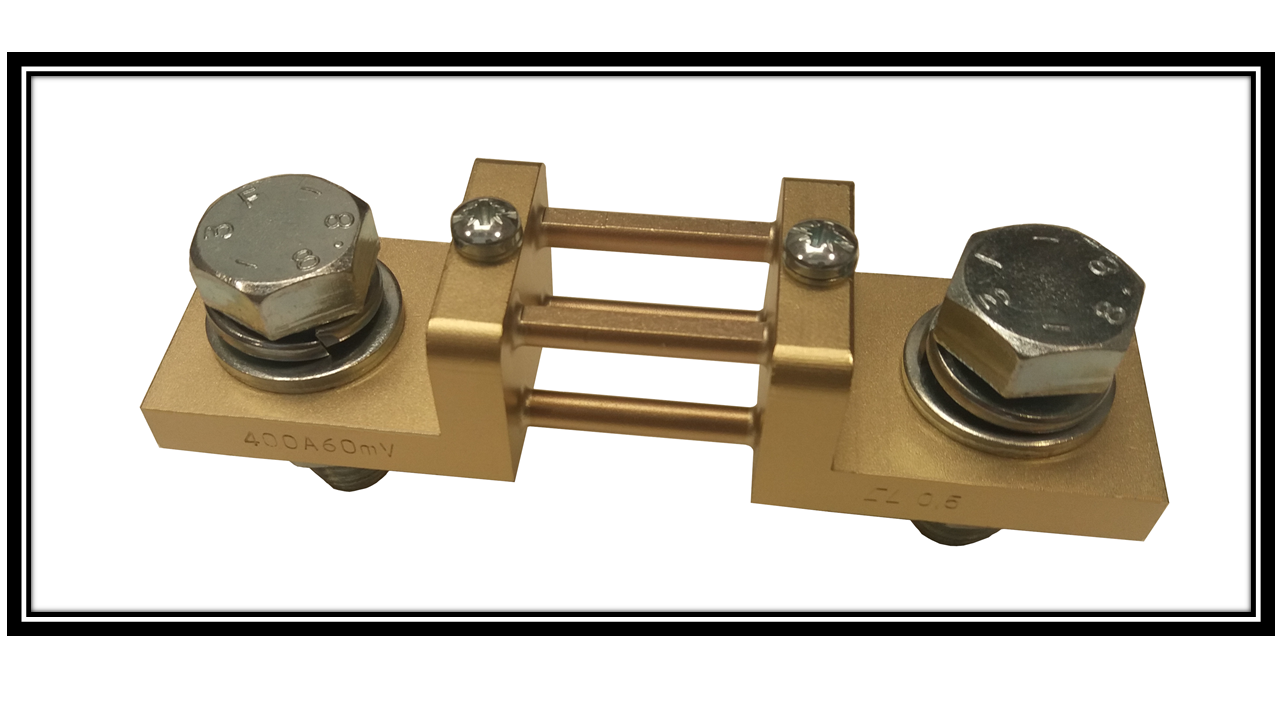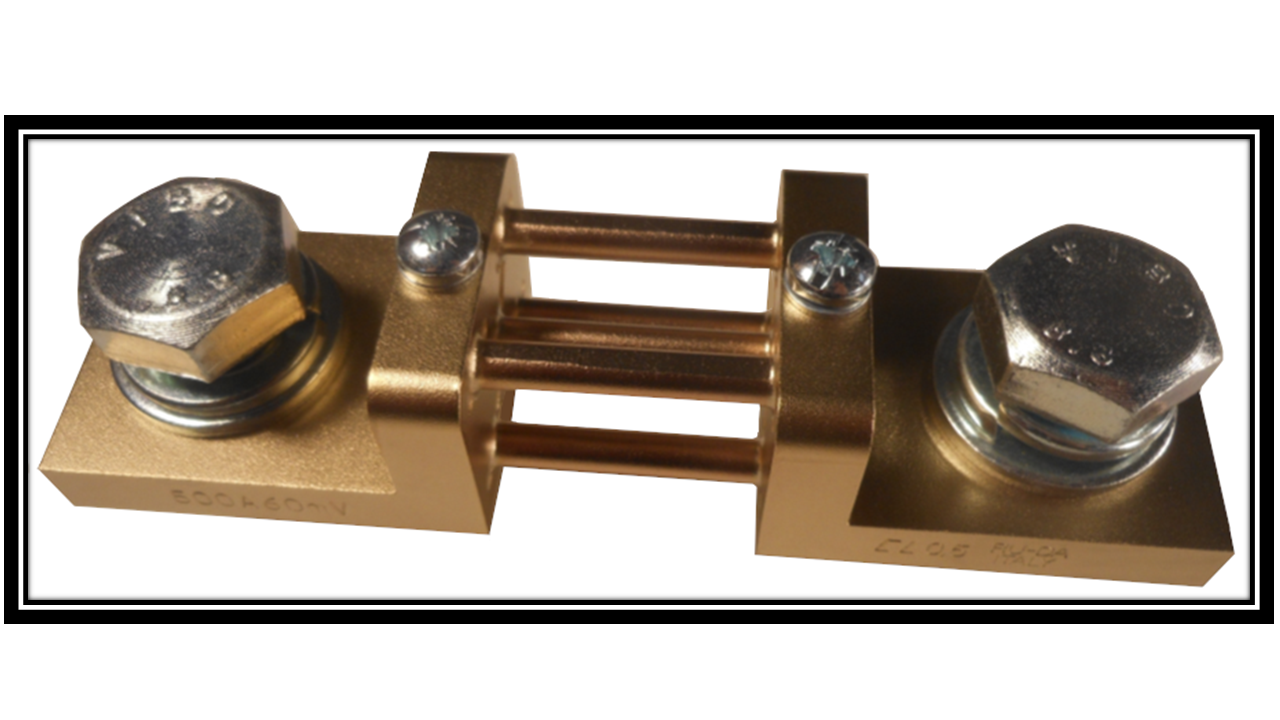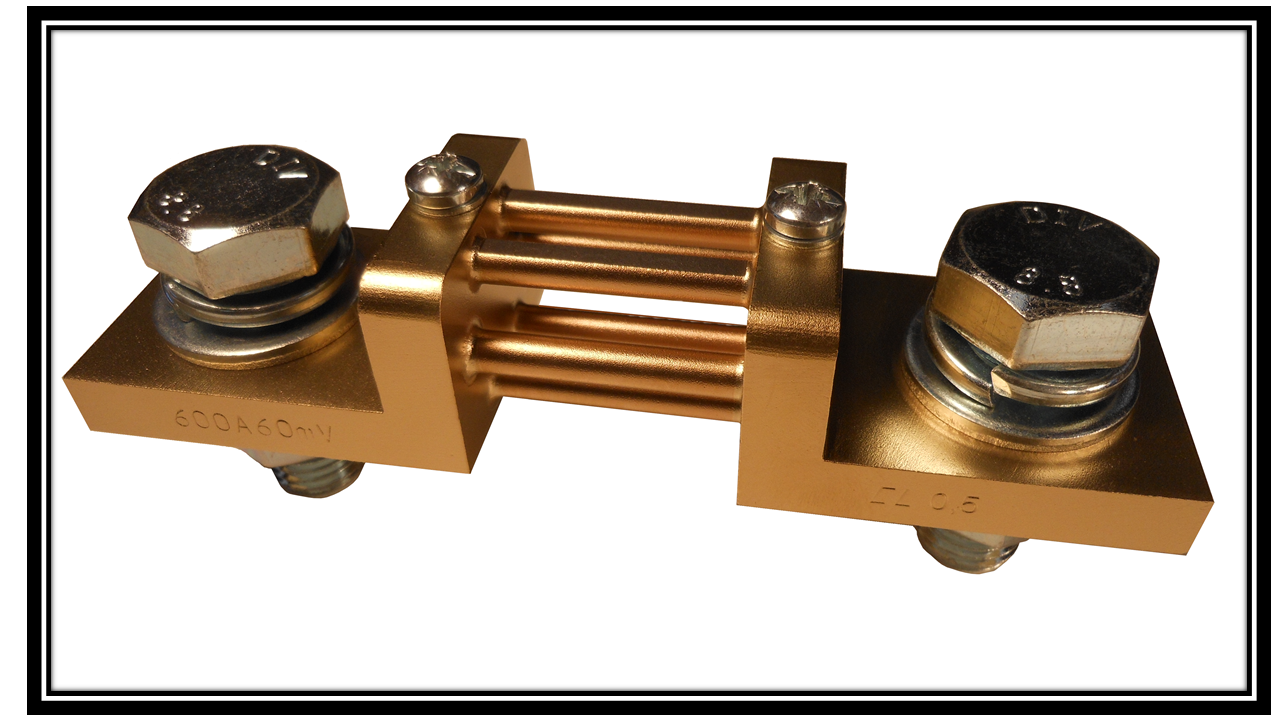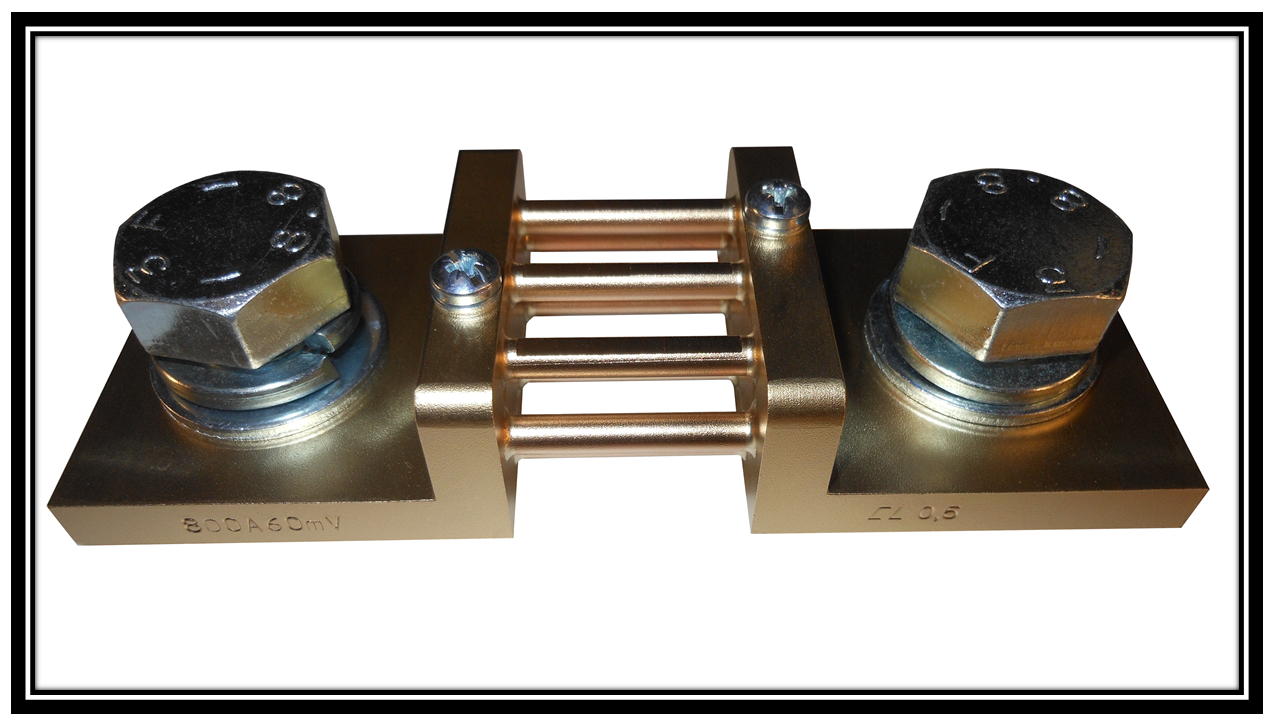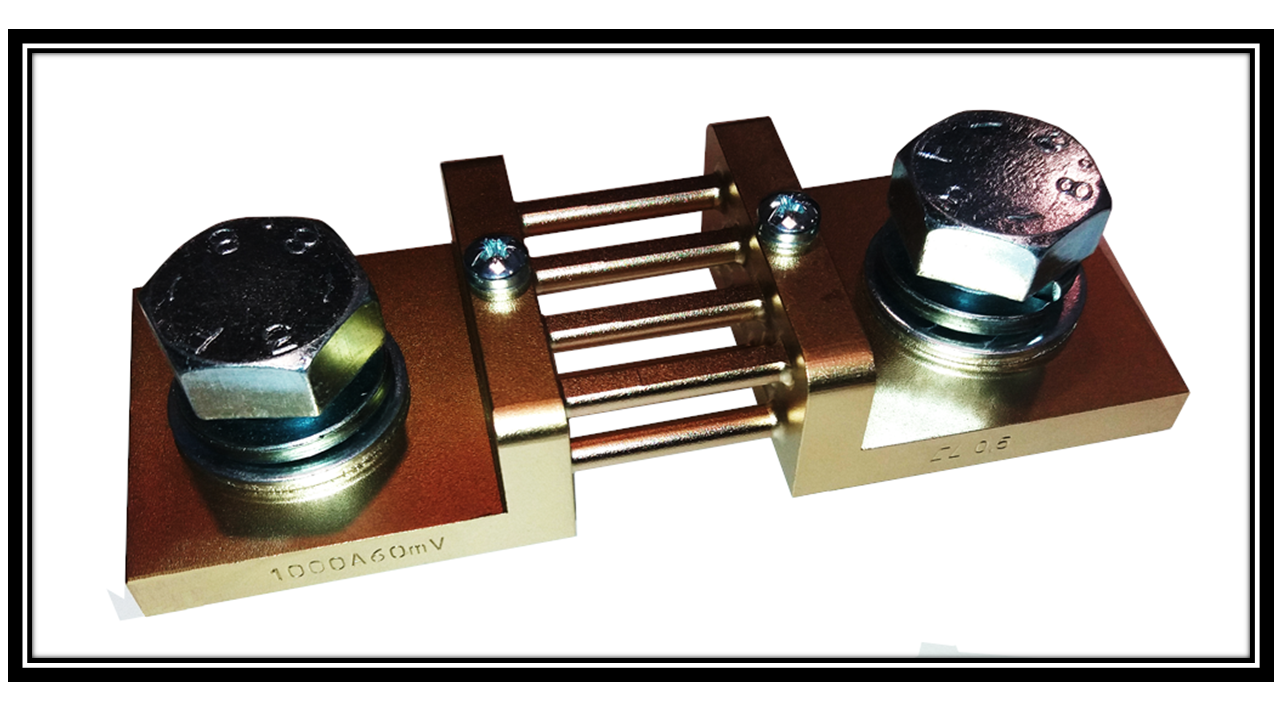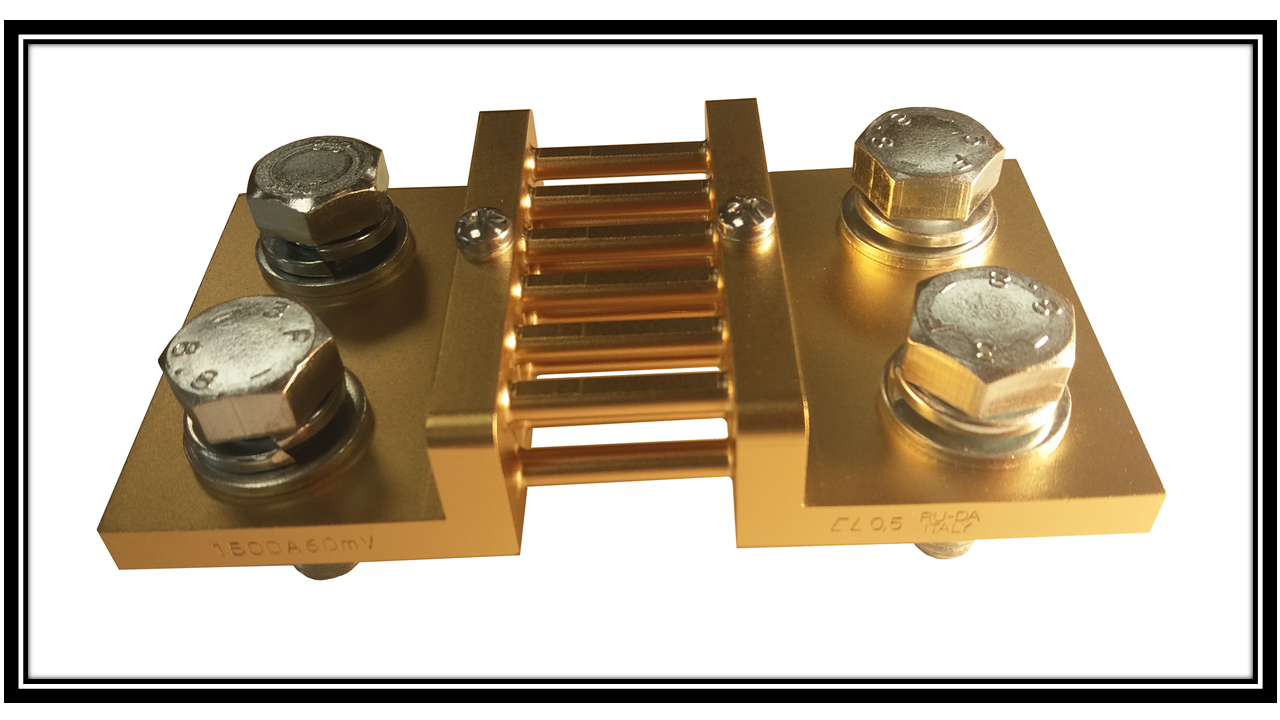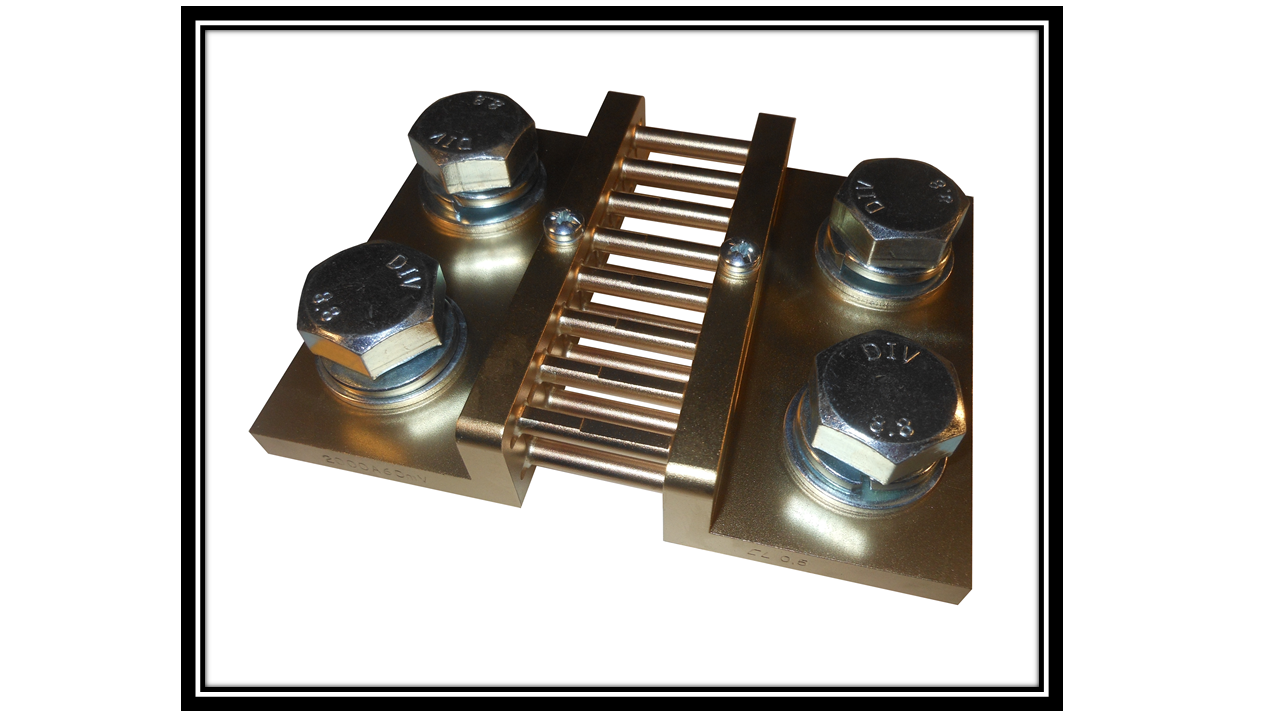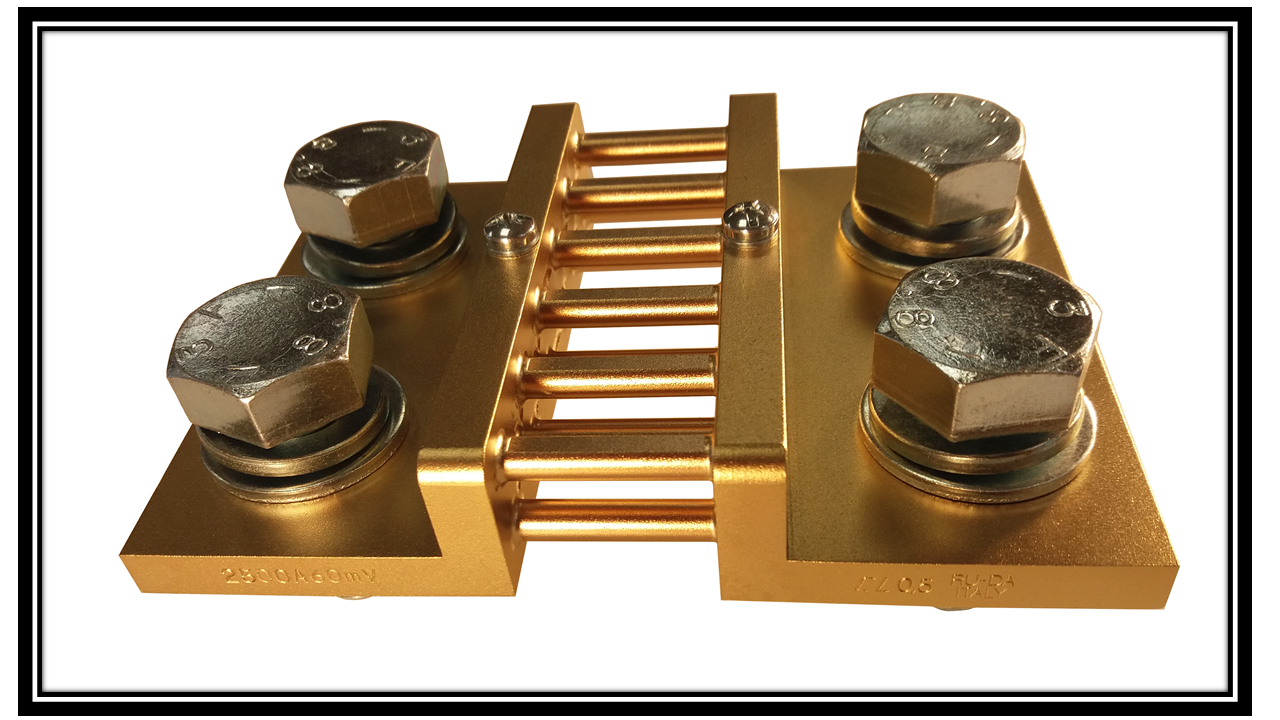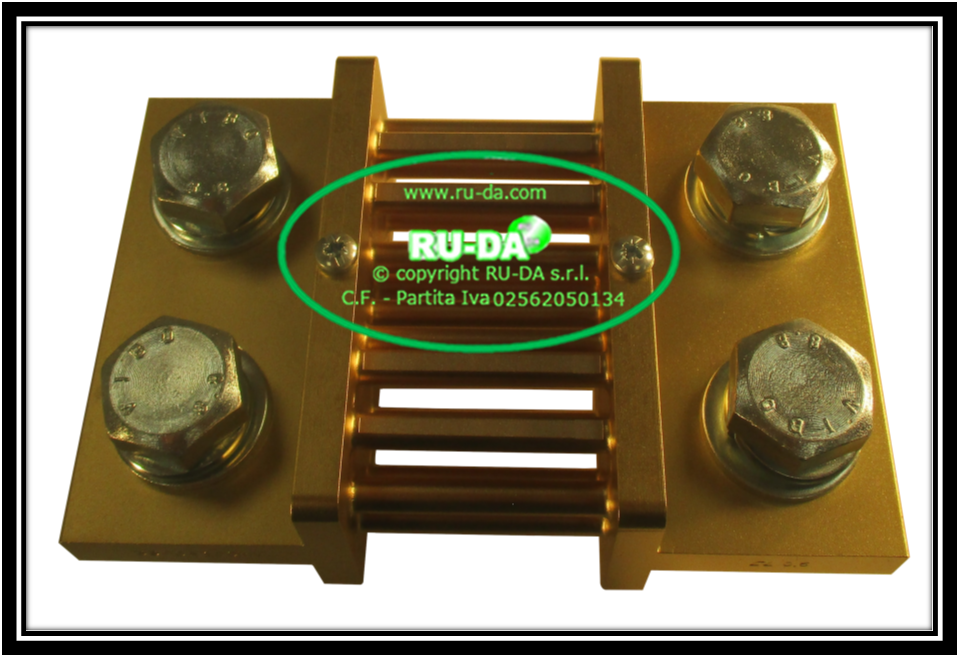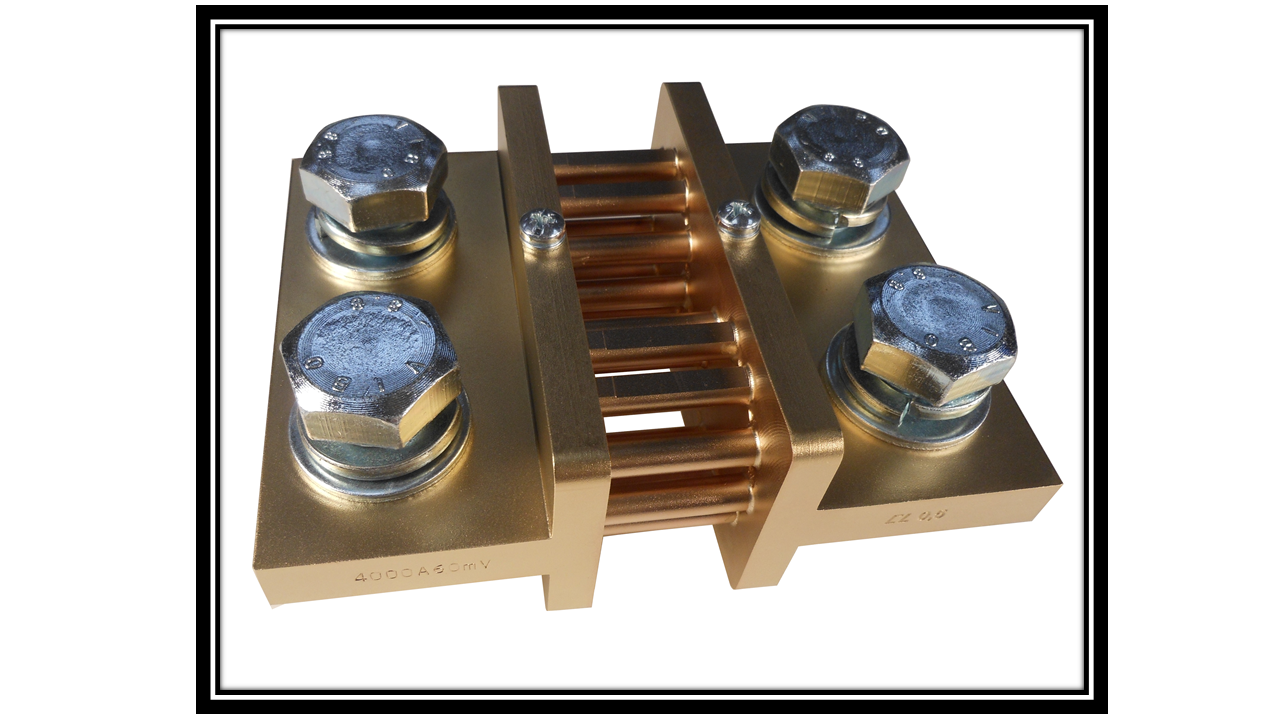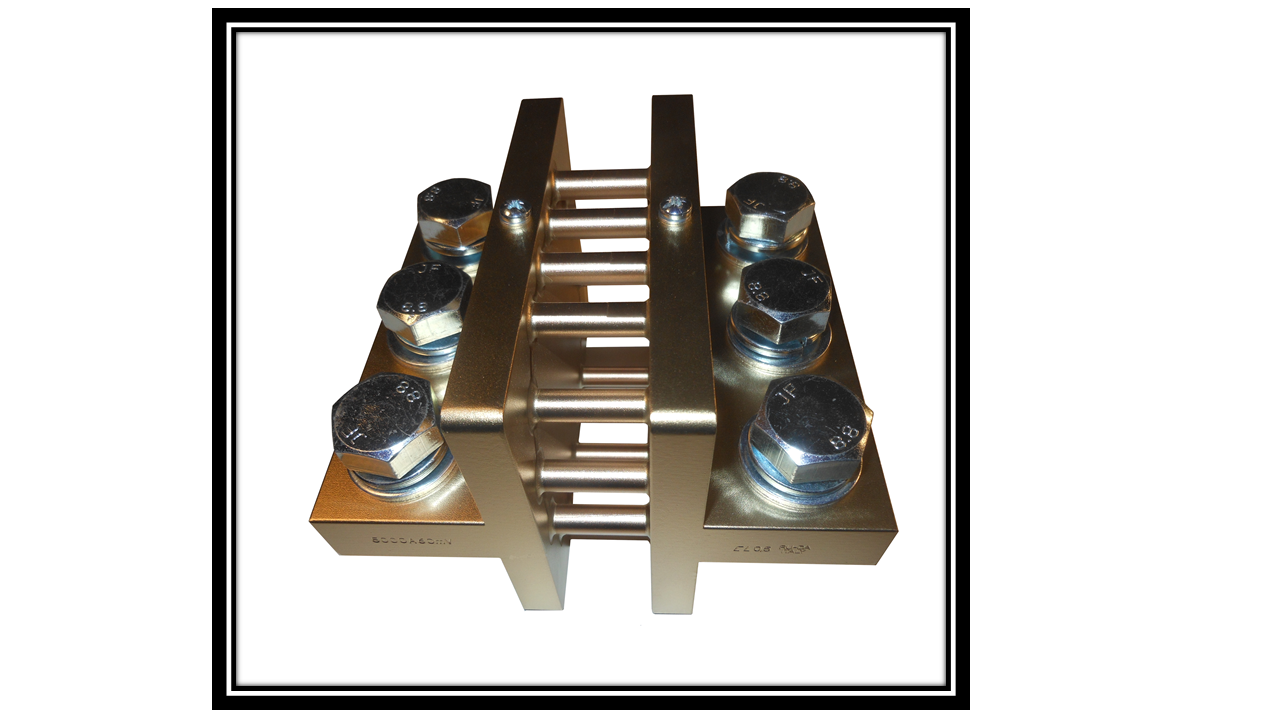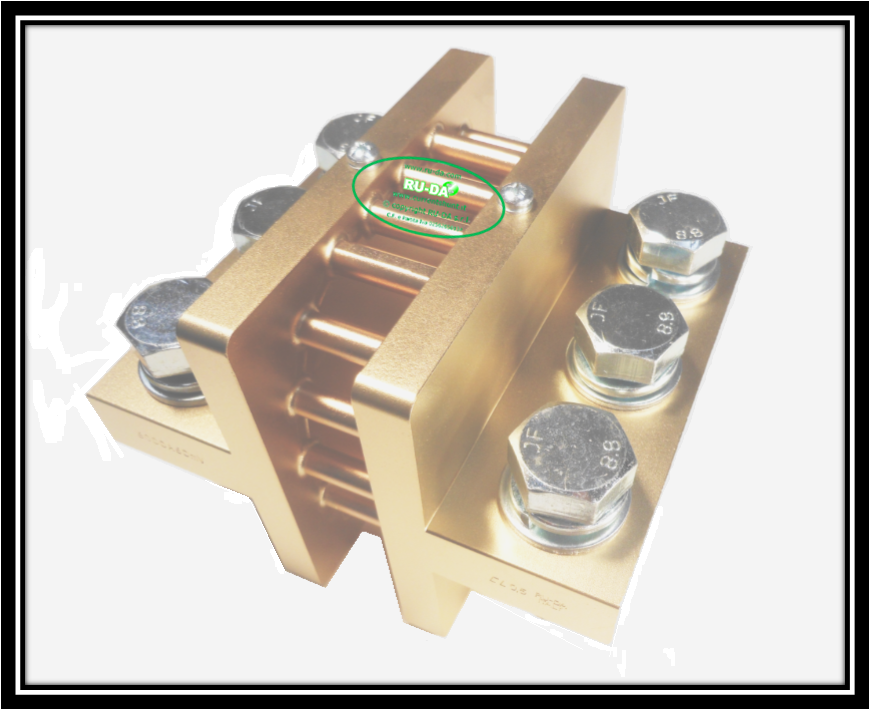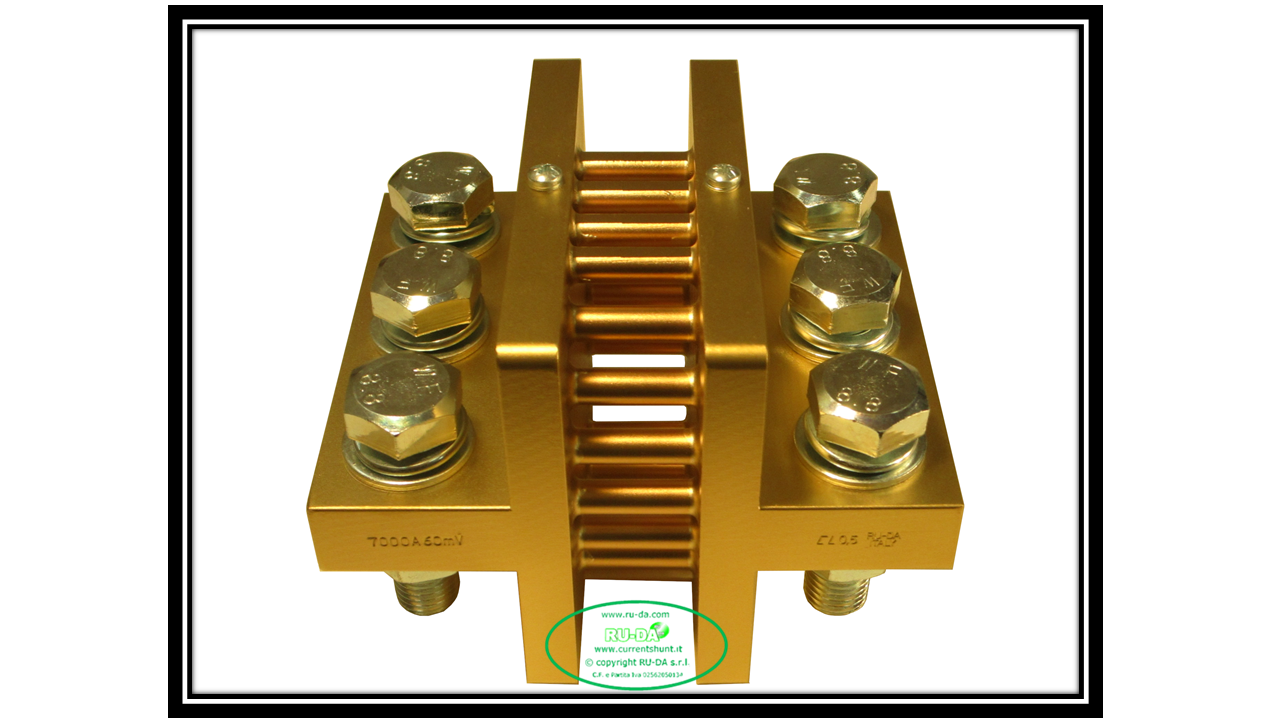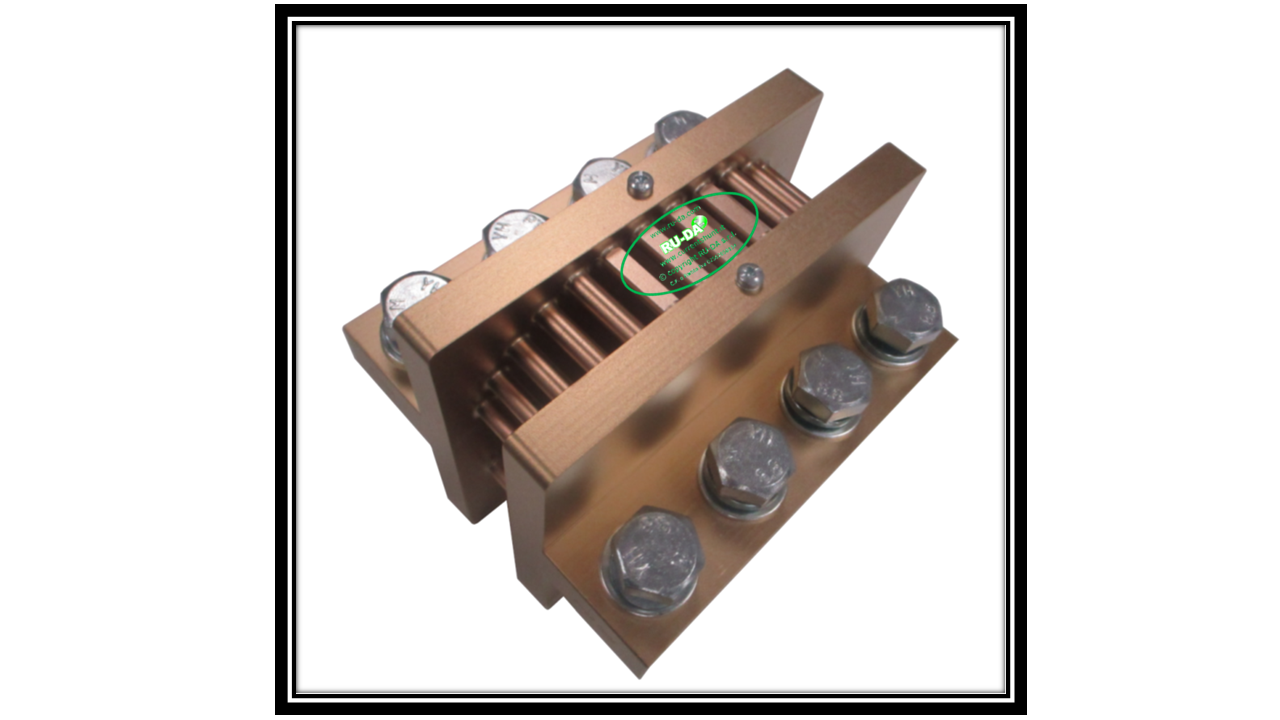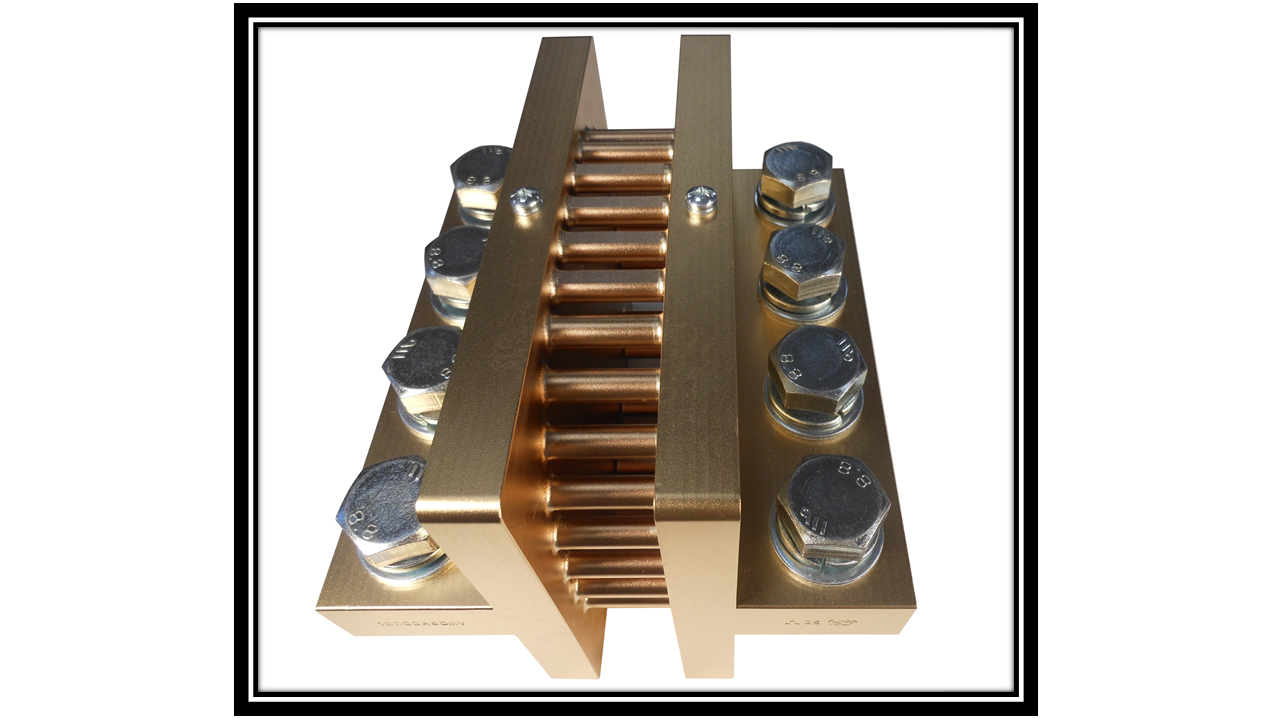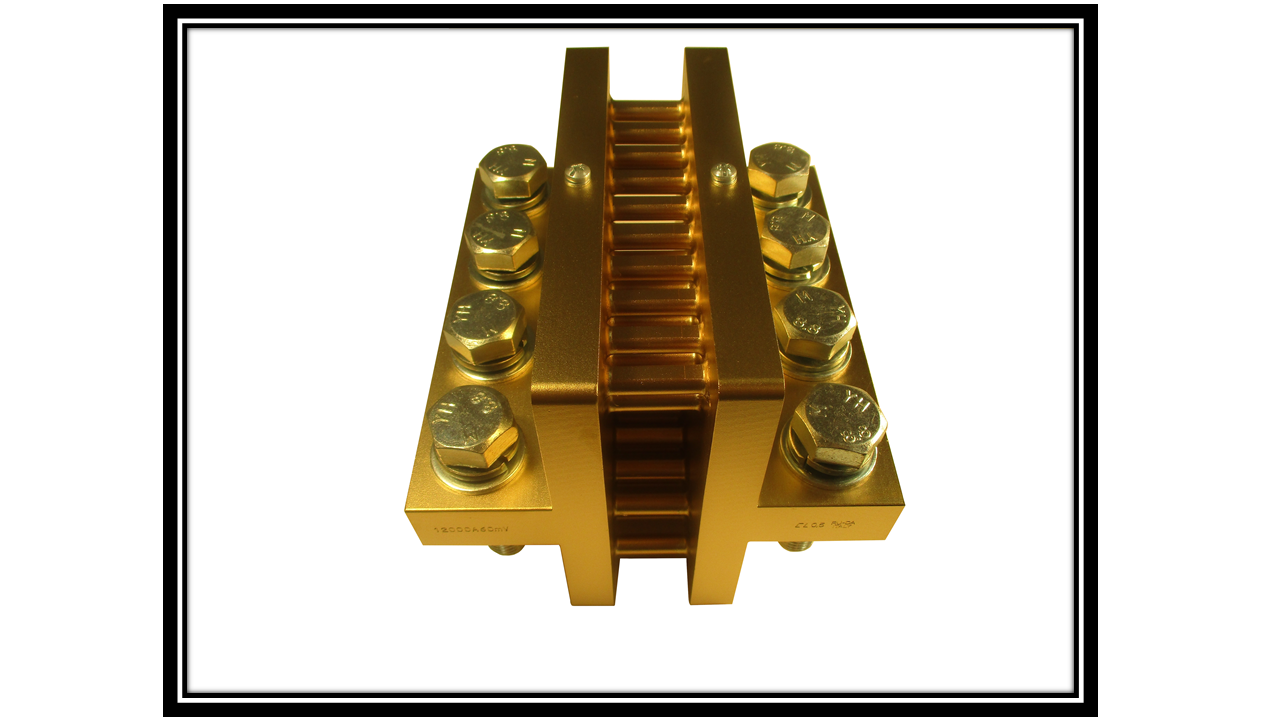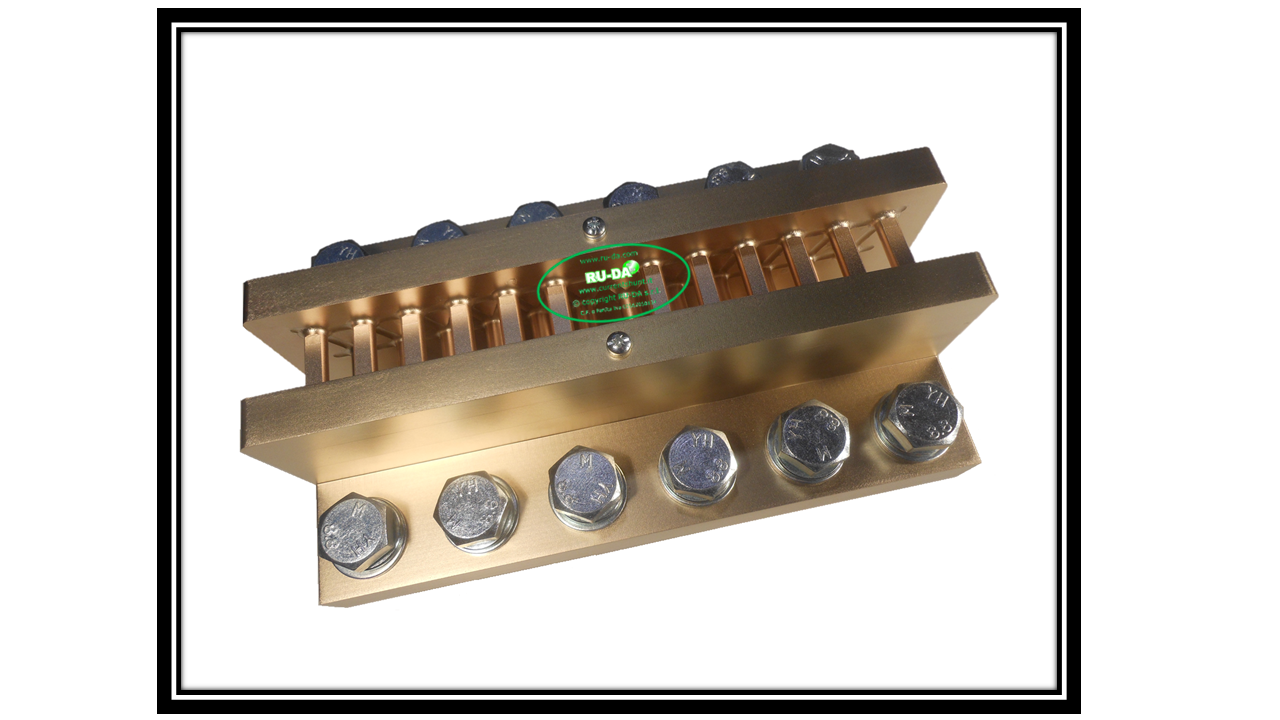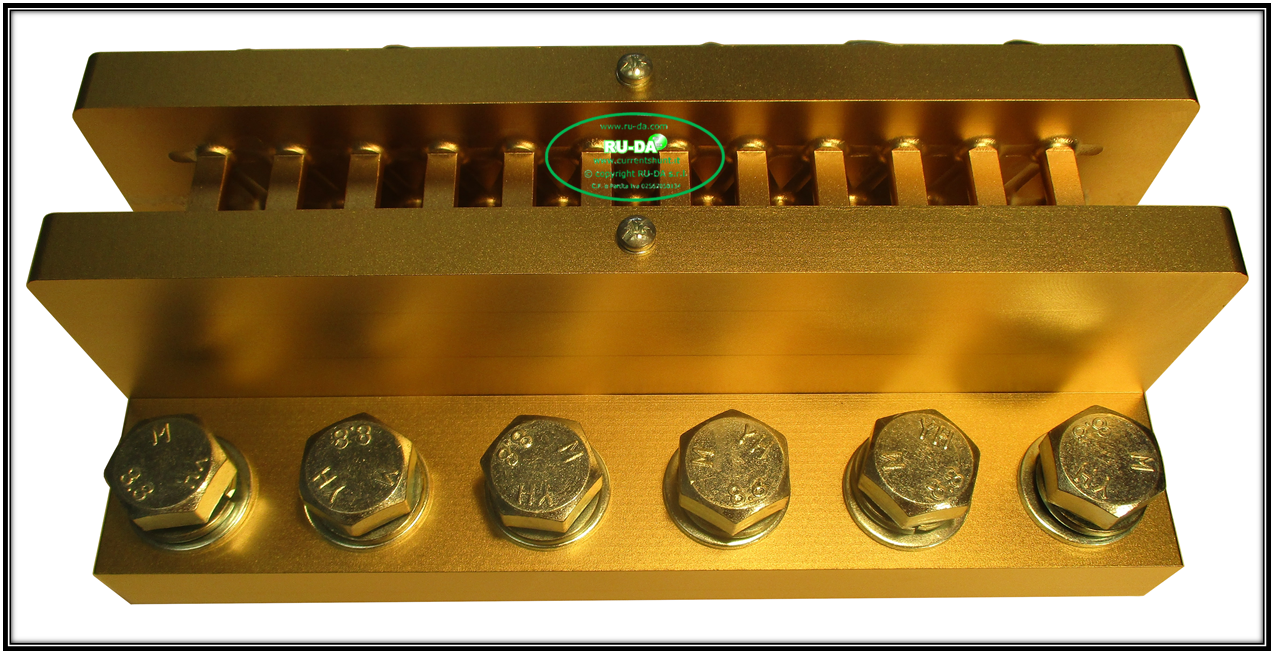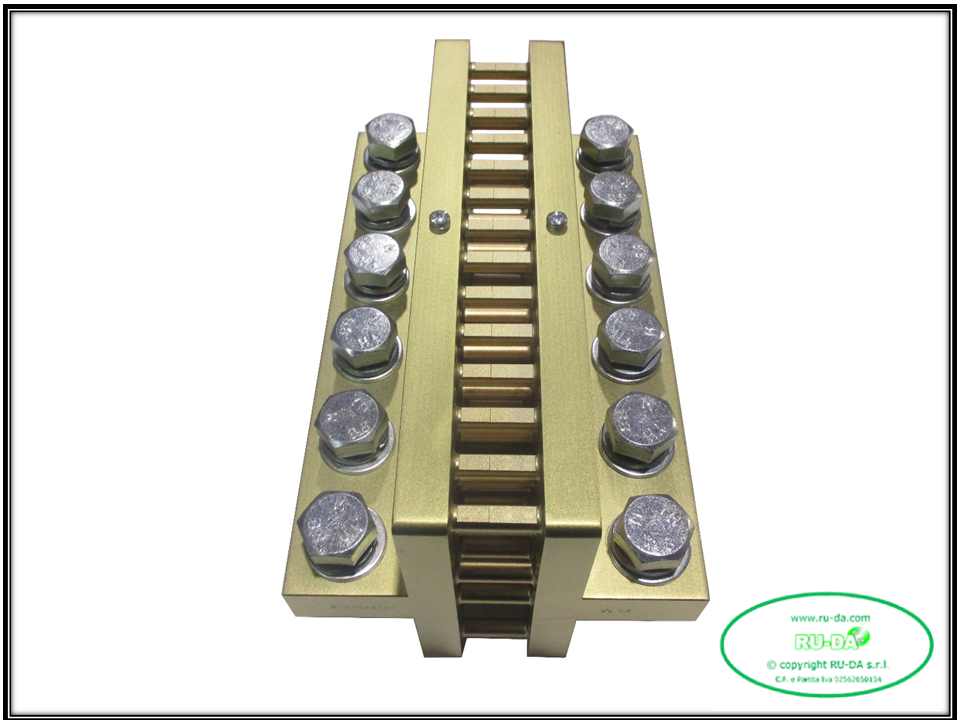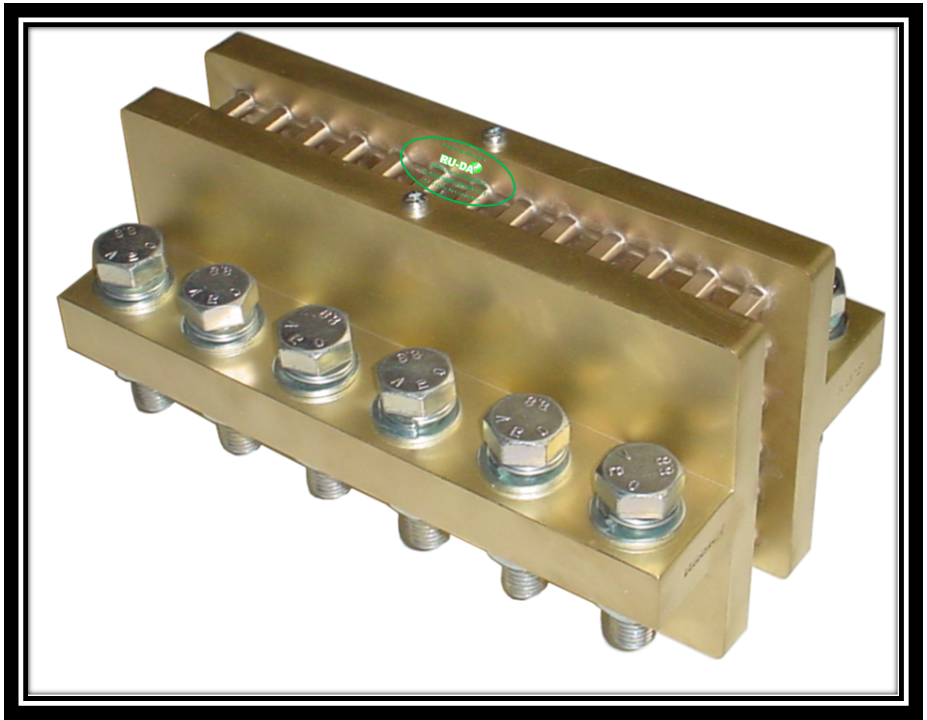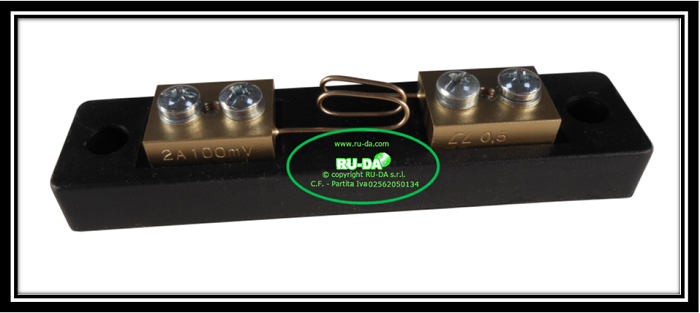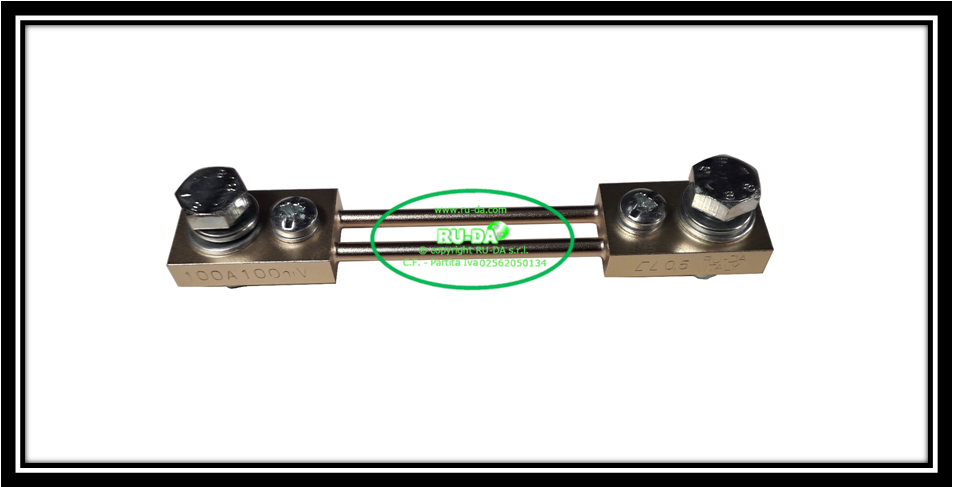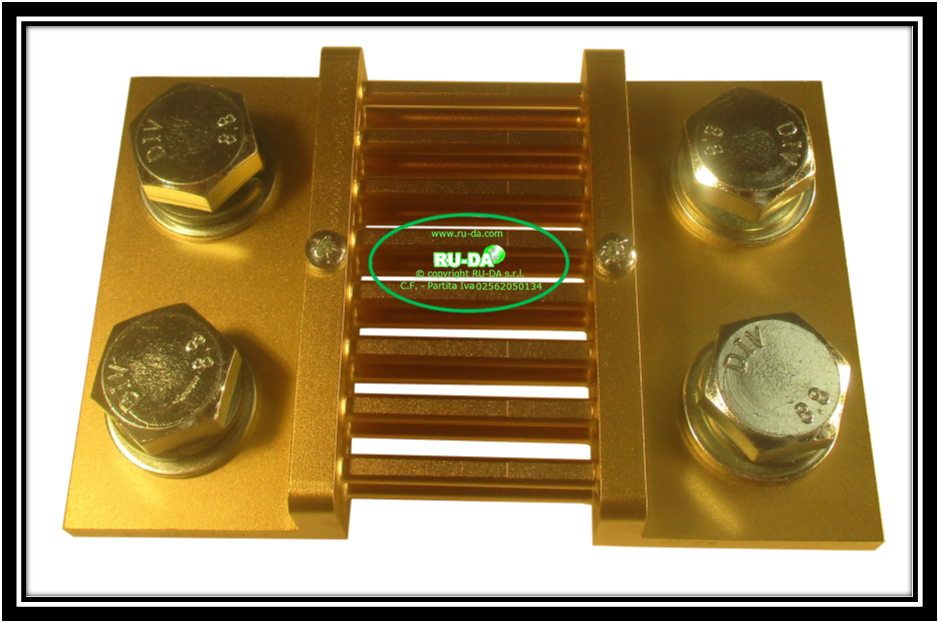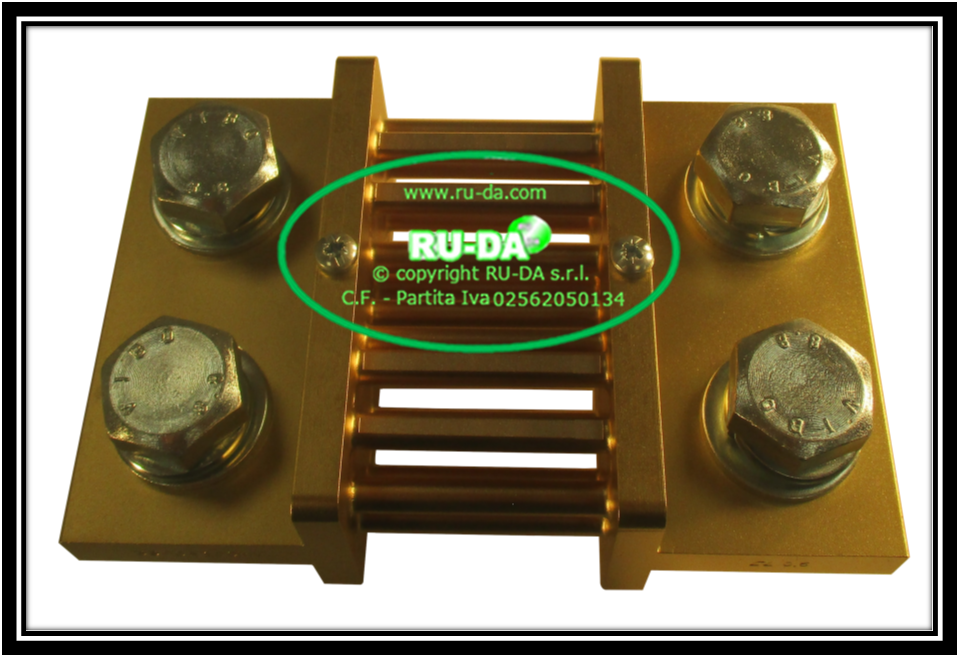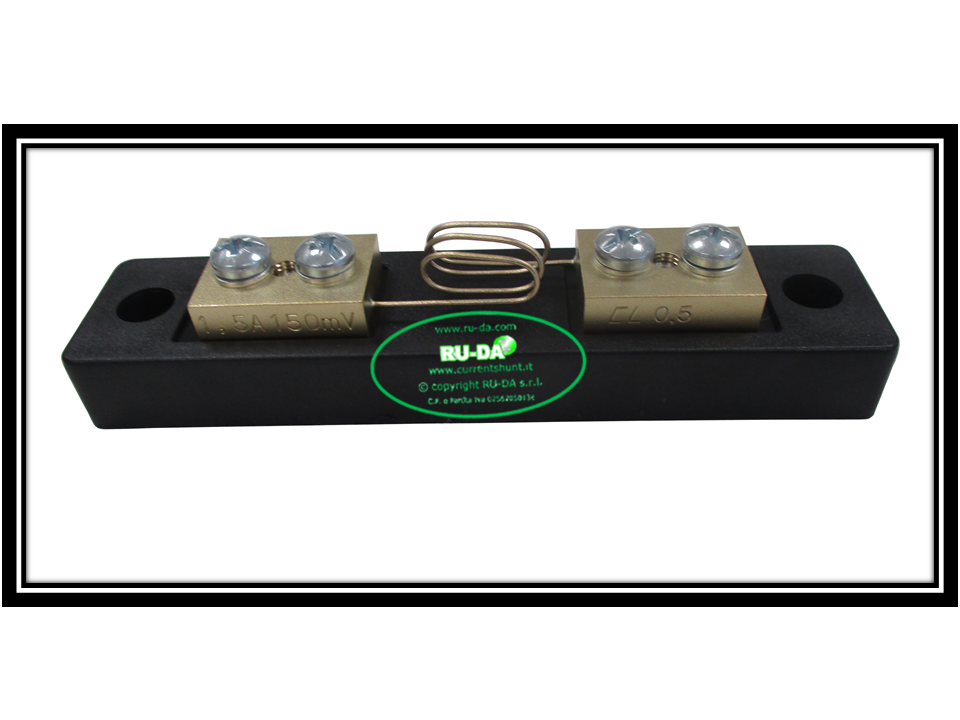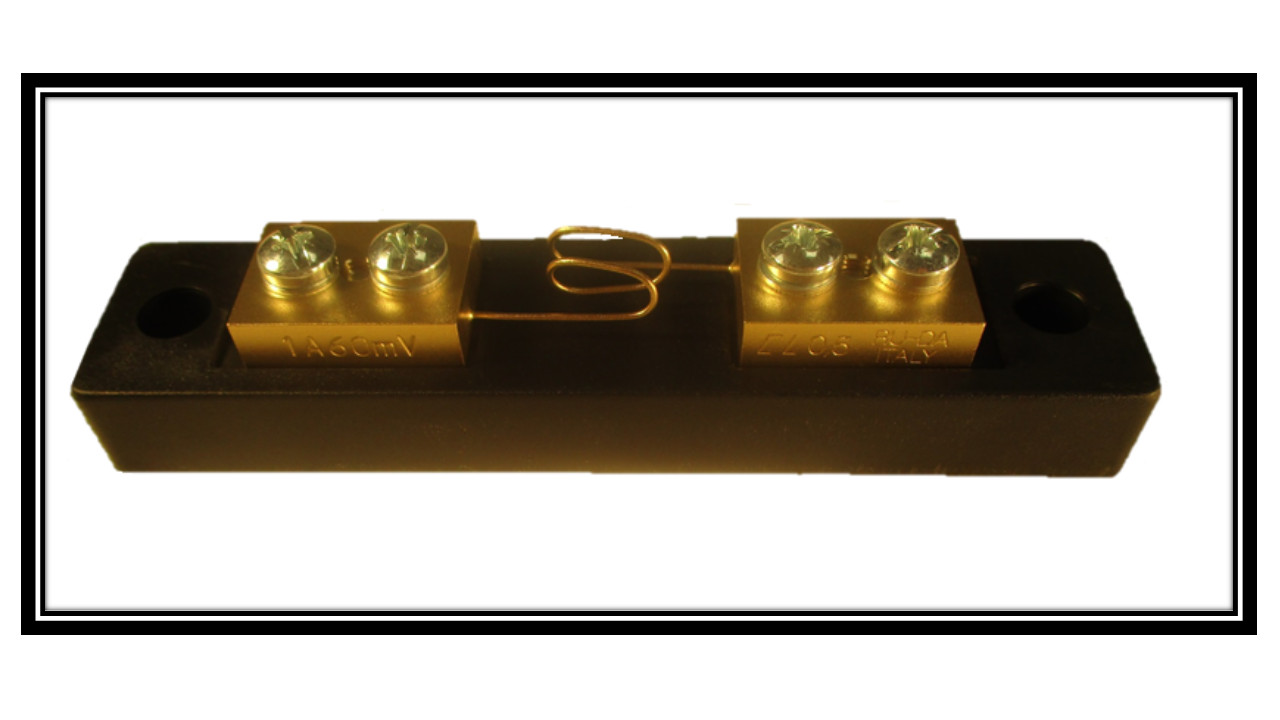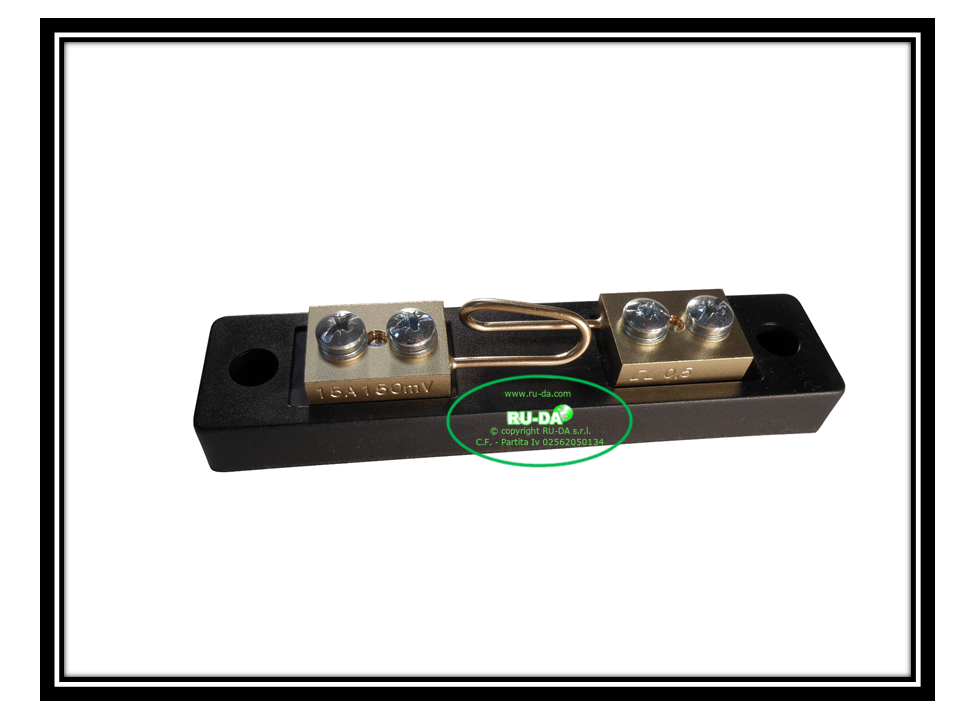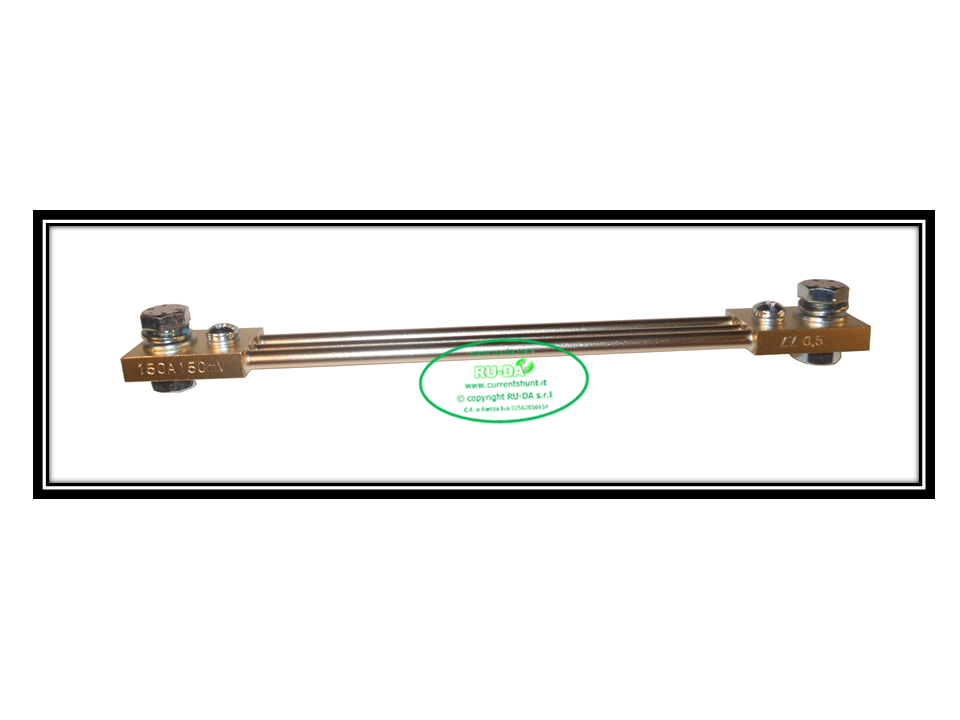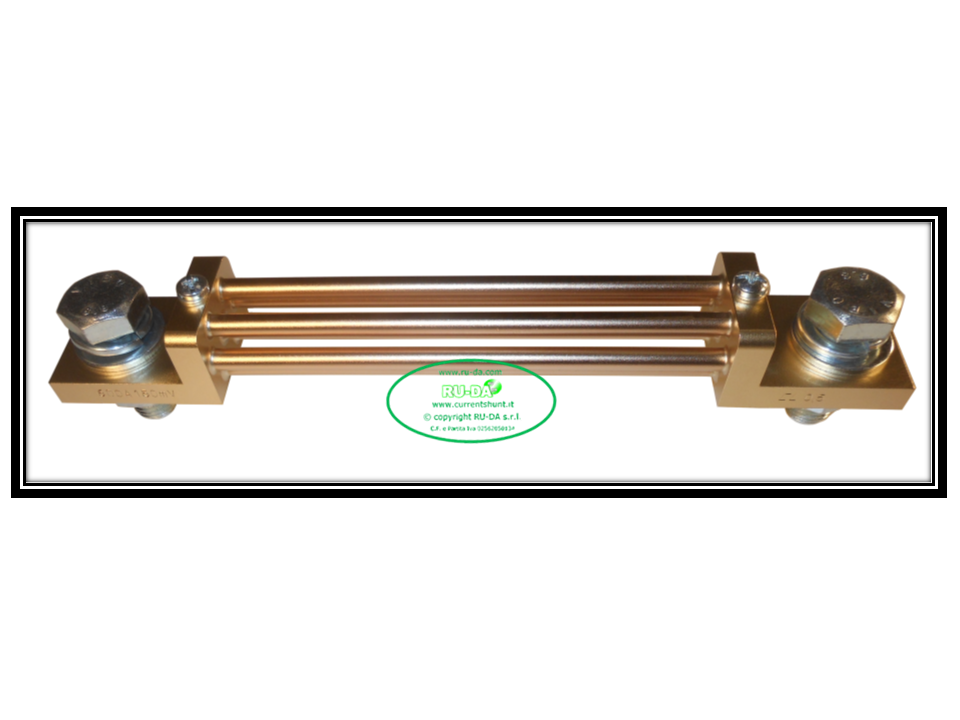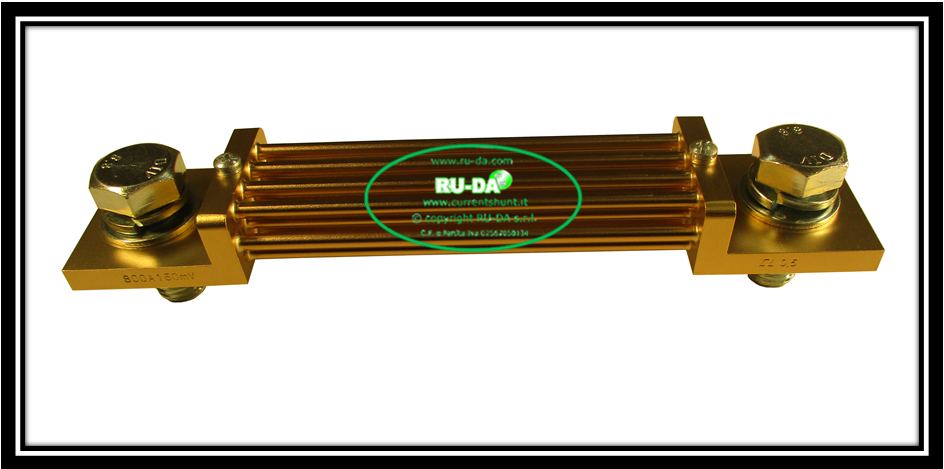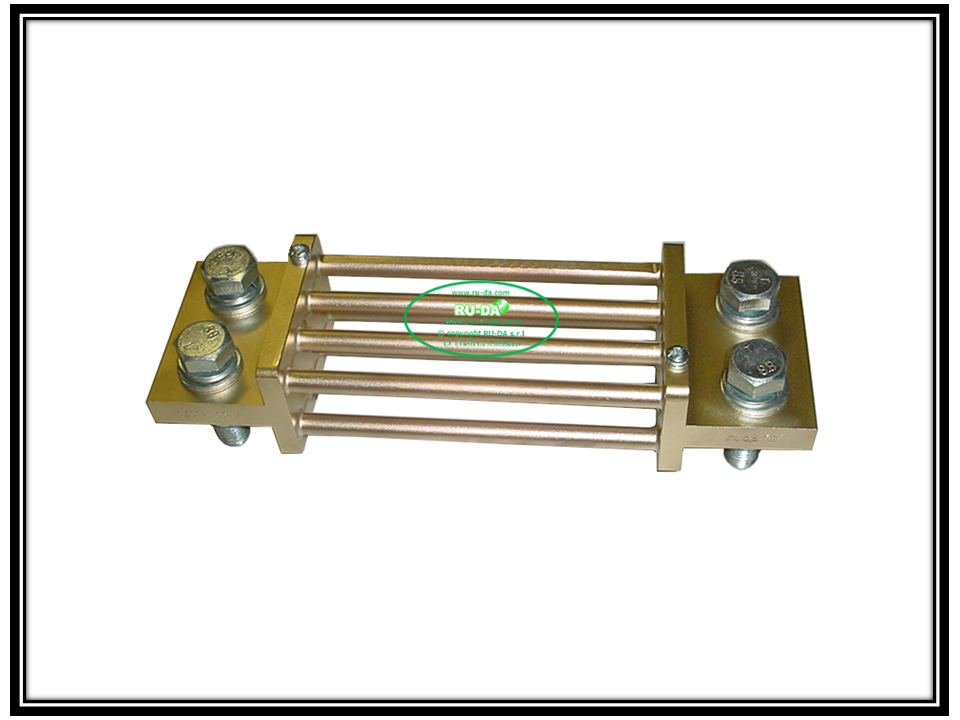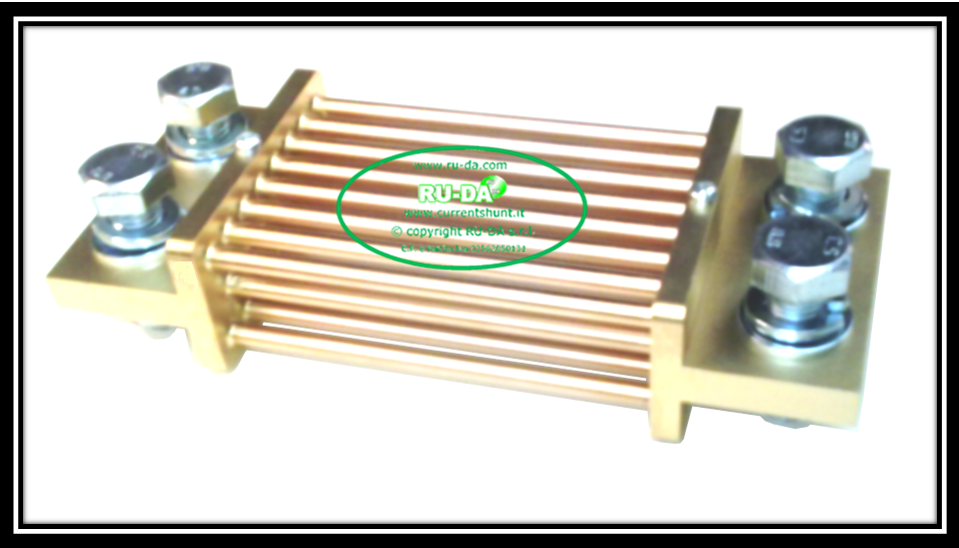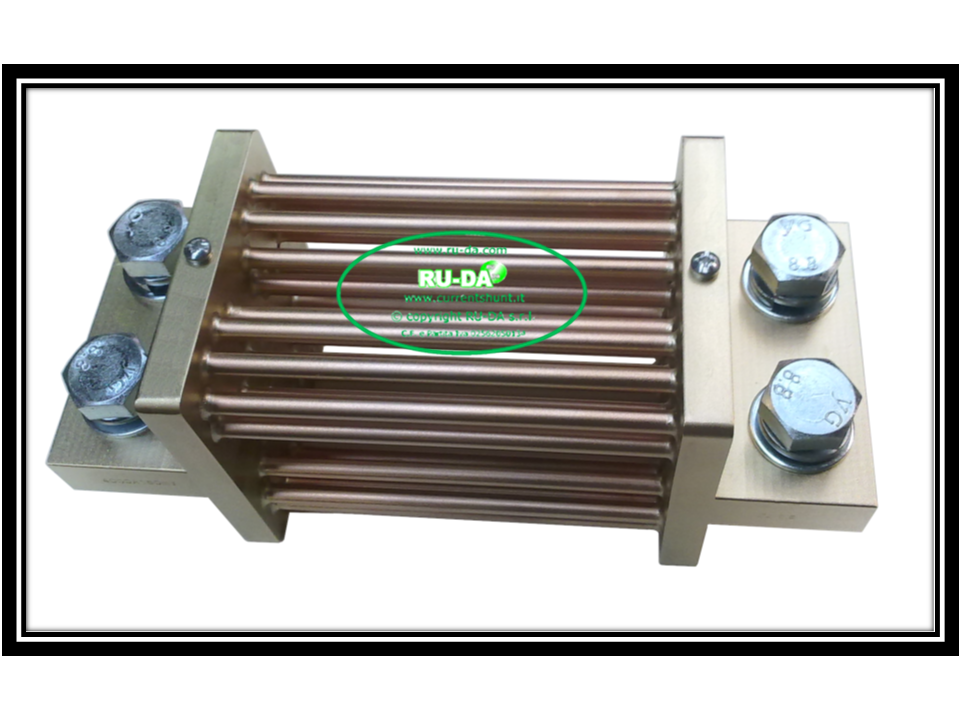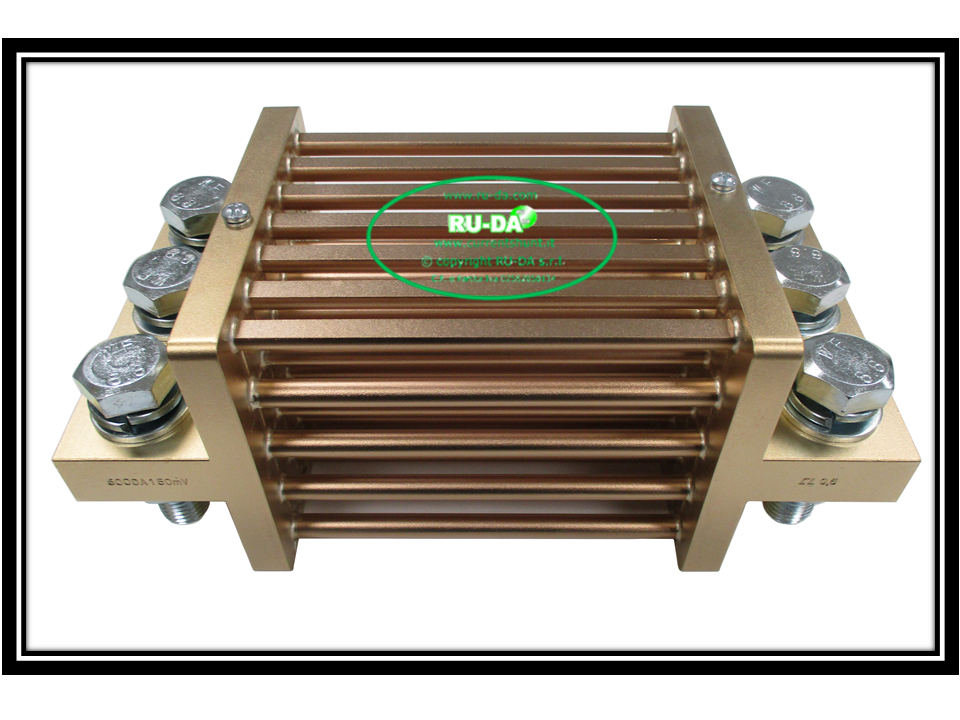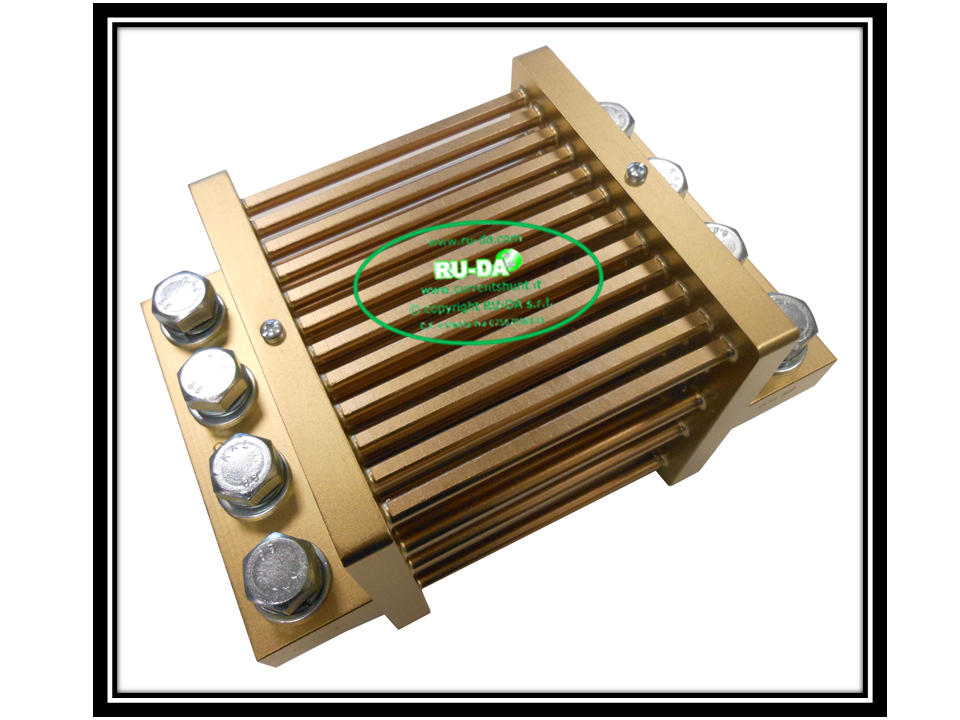 RU-DA SHUNT ITALY RU-DA SHUNT ITALIA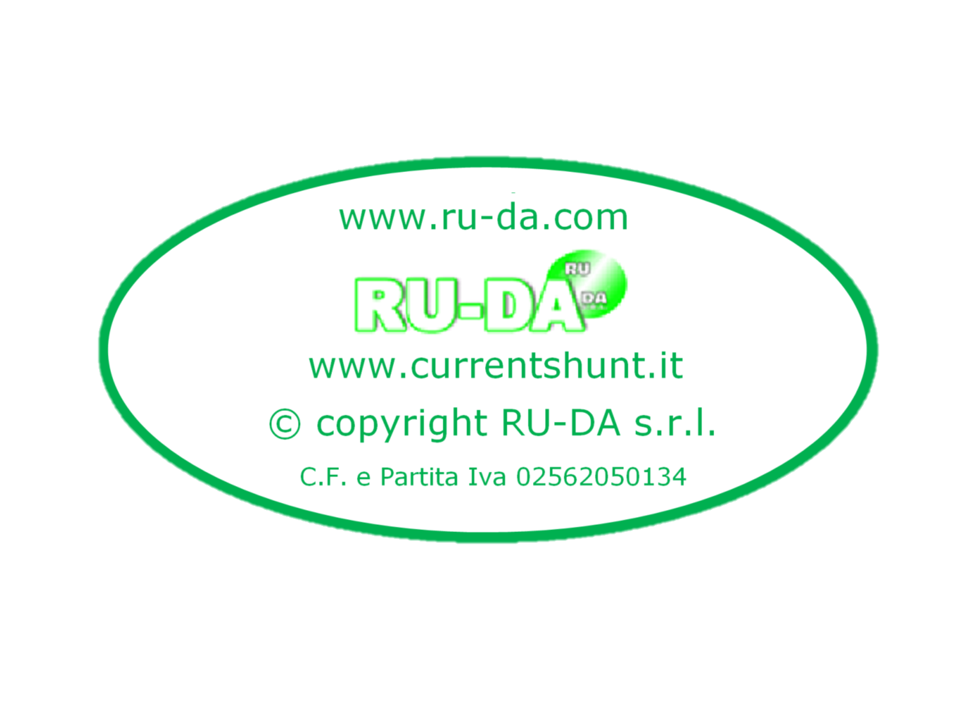 RU-DA SHUNT ITALY RU-DA SHUNT ITALIA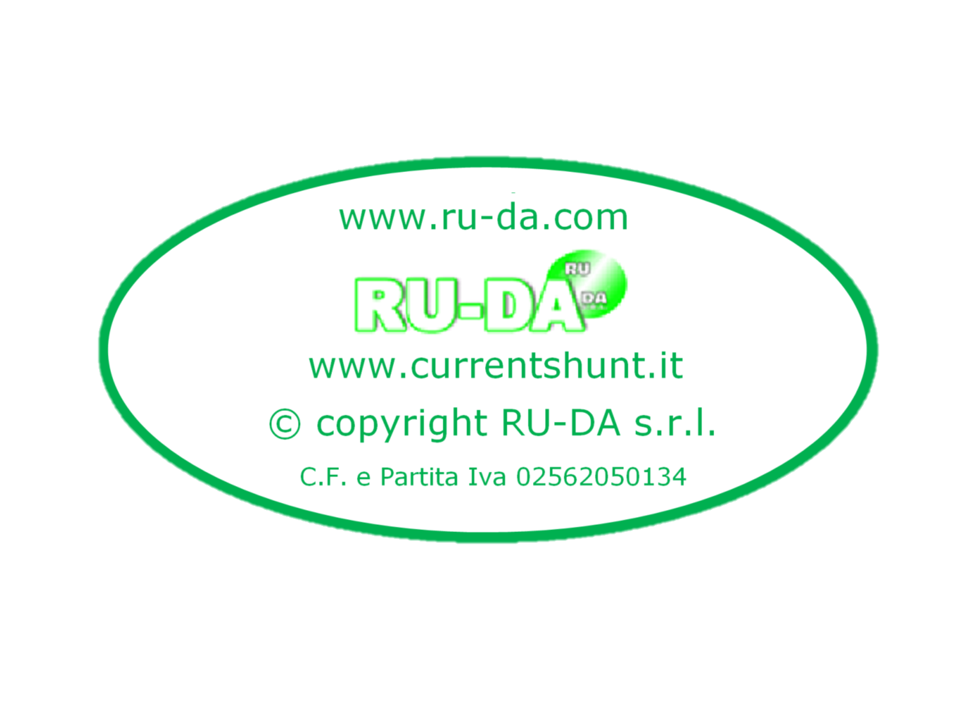 Shunt 1A 60mV Shunts 1A 60mV Nebenwiderstand 1A 60mV Nebenwiderstande 1A 60mV Dérivateur 1A 60mV Derivador (shunt) de corriente continua 1A 60mV Résistance de shunt 1A 60mV RU-DA SHUNT ITALY
Shunt 3A 60mV Shunts 3A 60mV Nebenwiderstand 3A 60mV Nebenwiderstande 3A 60mV Dérivateur 3A 60mV Derivador (shunt) de corriente continua 3A 60mV Résistance de shunt 3A 60mV RU-DA SHUNT ITALY
Shunt 5A 60mV Shunts 5A 60mV Nebenwiderstand 5A 60mV Nebenwiderstande 5A 60mV Dérivateur 5A 60mV Derivador (shunt) de corriente continua 5A 60mV Résistance de shunt 5A 60mV RU-DA SHUNT ITALY
Shunt 8A 60mV Nebenwiderstand 8A 60mV Nebenwiderstande 8A 60mV Dérivateur 8A 60mV Derivador (shunt) de corriente continua 8A 60mV Résistance de shunt 8A 60mV RU-DA SHUNT ITALY
Shunt 10A 60mV Nebenwiderstand 10A 60mV Nebenwiderstande 10A 60mV Dérivateur 10A 60mV Derivador (shunt) de corriente continua 10A 60mV Résistance de shunt 10A 60mV RU-DA SHUNT ITALY
Shunt 15A 60mV Nebenwiderstand 15A 60mV Nebenwiderstande 15A 60mV Dérivateur 15A 60mV Derivador (shunt) de corriente continua 15A 60mV Résistance de shunt 15A 60mV RU-DA SHUNT ITALY
Shunt 25A 60mV Nebenwiderstand 25A 60mV Nebenwiderstande 25A 60mV Dérivateur 25A 60mV Derivador (shunt) de corriente continua 25A 60mV Résistance de shunt 25A 60mV RU-DA SHUNT ITALY
6000A 60mV RU-DA SHUNT ITALIA
Shunt 7000A 60mV RU-DA SHUNT ITALY
Shunt 15000A 60mV Nebenwiderstand
Shunt 18000A 60mV Nebenwiderstand 18000A 60mV
Shunt 20000A 60mV Nebenwiderstand 20000A 60mV
Shunt 25000A 60mV Nebenwiderstand 25000A 60mV
Shunt 1A 100mV Nebenwiderstand 1A 100mV Nebenwiderstande 1A 100mV Dérivateur 1A 100mV Derivador (shunt) de corriente continua 1A 100mV Résistance de shunt 1A 100mV RU-DA SHUNT ITALY
Shunt 2A 100mV Nebenwiderstand 2A 100mV Nebenwiderstande 2A 100mV Dérivateur 2A 100mV Derivador (shunt) de corriente continua 2A 100mV Résistance de shunt 2A 100mV RU-DA SHUNT ITALY
Shunt 100A 100mV Nebenwiderstand 100A 100mV Nebenwiderstande 100A 100mV Dérivateur 100A 100mV Derivador (shunt) de corriente continua 100A 100mV Résistance de shunt 100A 100mV RU-DA SHUNT ITALY
Shunt 250A 100mV Nebenwiderstand 250A 100mV Nebenwiderstande 250A 100mV Dérivateur 250A 100mV Derivador (shunt) de corriente continua 250A 100mV Résistance de shunt 250A 100mV RU-DA SHUNT ITALY
Shunt 400A 100mV Nebenwiderstand 400A 100mV Nebenwiderstande 400A 100mV Dérivateur 400A 100mV Derivador (shunt) de corriente continua 400A 100mV Résistance de shunt 400A 100mV RU-DA SHUNT ITALY
Shunt 1000A 100mV Nebenwiderstand 1000A 100mV Nebenwiderstande 1000A 100mV Dérivateur 1000A 100mV Derivador (shunt) de corriente continua 1000A 100mV Résistance de shunt 1000A 100mV RU-DA SHUNT ITALY
Shunt 2000A 100mV Nebenwiderstand 2000A 100mV Nebenwiderstande 2000A 100mV Dérivateur 2000A 100mV Derivador (shunt) de corriente continua 2000A 100mV Résistance de shunt 2000A 100mV RU-DA SHUNT ITALY
Shunt 3300A 100mV Nebenwiderstand 3300A 100mV Nebenwiderstande 3300A 100mV Dérivateur 3300A 100mV Derivador (shunt) de corriente continua 3300A 100mV Résistance de shunt 3300A 100mV RU-DA SHUNT ITALY
Shunt 1,5A 150mV Nebenwiderstand 1,5A 150mV Nebenwiderstande 1,5A 150mV Dérivateur 1,5A 150mV Derivador (shunt) de corriente continua 1,5A 150mV Résistance de shunt 1.5A 150mV RU-DA SHUNT ITALY
Shunt 4A 150mV Nebenwiderstand 4A 150mV Nebenwiderstande 4A 150mV Dérivateur 4A 150mV Derivador (shunt) de corriente continua 4A 150mV RU-DA SHUNT ITALY
Shunt 15A 150mV Nebenwiderstand 15A 150mV Nebenwiderstande 15A 150mV Dérivateur 15A 150mV Derivador (shunt) de corriente continua 15A 150mV Résistance de shunt 15A 150mV RU-DA SHUNT ITALY
Shunt 80A 150mV Nebenwiderstand 80A 150mV Nebenwiderstande 80A 150mV Dérivateur 80A 150mV Derivador (shunt) de corriente continua 80A 150mV Résistance de shunt 80A 150mV RU-DA SHUNT ITALY
Shunt 150A 150mV Nebenwiderstand 150A 150mV Nebenwiderstande 150A 150mV Dérivateur 150A 150mV Derivador (shunt) de corriente continua 150A 150mV Résistance de shunt 150A 150mV RU-DA SHUNT ITALY
Shunt 300A 150mV Nebenwiderstand 300A 150mV Nebenwiderstande 300A 150mV Dérivateur 300A 150mV Derivador (shunt) de corriente continua 300A 150mV RU-DA SHUNT ITALY
Shunt 500A 150mV Nebenwiderstand 500A 150mV Nebenwiderstande 500A 150mV Dérivateur 500A 150mV Derivador (shunt) de corriente continua 500A 150mV RU-DA SHUNT ITALY
Shunt 600A 150mV Nebenwiderstand 600A 150mV Nebenwiderstande 600A 150mV Dérivateur 600A 150mV Derivador (shunt) de corriente continua 600A 150mV RU-DA SHUNT ITALY
Shunt 800A 150mV Nebenwiderstand 800A 150mV Nebenwiderstande 800A 150mV Dérivateur 800A 150mV Derivador (shunt) de corriente continua 800A 150mV RU-DA SHUNT ITALY
Shunt 1500A 150mV Nebenwiderstand 1500A 150mV Nebenwiderstande 1500A 150mV Dérivateur 1500A 150mV Derivador (shunt) de corriente continua 1500A 150mV RU-DA SHUNT ITALY
Shunt 2500A 150mV Nebenwiderstand 2500A 150mV Nebenwiderstande 2500A 150mV Dérivateur 2500A 150mV Derivador (shunt) de corriente continua 2500A 150mV RU-DA SHUNT ITALY
Shunt 4000A 150mV Nebenwiderstand 4000A 150mV Nebenwiderstande 4000A 150mV Dérivateur 4000A 150mV Derivador (shunt) de corriente continua 4000A 150mV RU-DA SHUNT ITALY DIN 43703
Shunt 6000A 150mV Nebenwiderstand 6000A 150mV Nebenwiderstande 6000A 150mV Dérivateur 6000A 150mV Derivador (shunt) de corriente continua 6000A 150mV RU-DA SHUNT ITALY DIN 43703
Shunt 10000A 150mV Nebenwiderstand 10000A 150mV Nebenwiderstande 10000A 150mV Dérivateur 10000A 150mV Derivador (shunt) de corriente continua 10000A 150mV RU-DA SHUNT ITALY DIN 43703
RU-DA s.r.l. is a company operating in the electromechanical field exclusively aimed at the production of current shunts. We are ready to meet any demand and requirement. We are in the Italy's market and in the foreign market, directly or through some our dealers/customers.
RU-DA manufactures shunts for different sectors: Electrical panels, railway, marine, instrumentation, welding machines, power supplies, alternative energy, and more.
We use for our current shunt resistors the highest quality raw materials available, with a significant amount coming from the German market, which in combination with our high standard of quality and competence, permitted us to have had never objections from our customers (we have sold over 500.000 shunts in the past 15 years). The capacity gained in almost 40 years of presence in this sector, combined with our production machinery constantly updated, that also includes 3 milling machining centers with numerical control, one of these brand new, allows us to produce all our products (current shunt resistors – ammeter shunt) entirely in our headquarter.
In RU-DA:
– We rely on CAD / CAM systems, to program the five CNC machines which we use during the various stages of production, design our products ( current shunt resistors – ammeter shunt ), interact with the technical departments of our clients and give them also designs and mathematical models in 3D.
– All the main machining activities of drilling, milling and cutting are performed through numerical control machines. This permits us high quality, precision and uniformity of the supplies over the time.
– Every product is subjected to a thermal cycle in a special oven before calibration, which stabilizes it, ensuring the accuracy class over the time.
– We use for the calibration of our products exclusively laboratory instrumentation from companies recognized worldwide for their quality.
– Every year our equipment employed for the calibration of our products is certified by an accredited center, thus ensuring the precision class required by our customers.
Among the products that we typically have in stock there are:
Shunt 0,5A Shunt 1A Shunt 1,5A Shunt 2A Shunt 2,5A Shunt 3A Shunt 4A Shunt 5A Shunt 6A Shunt 8A Shunt 10A Shunt 12A Shunt 15A Shunt 20A Shunt 25A
Shunt 30A Shunt 40A Shunt 50A Shunt 60A Shunt 75A Shunt 80A Shunt 100A Shunt 120A Shunt 150A.
Shunt 200A Shunt 250A Shunt 300A Shunt 350A.
Shunt 400A Shunt 500A Shunt 600A Shunt 700A.
Shunt 750A Shunt 800A Shunt 1000A.
Shunt 1200A Shunt 1250A Shunt 1300A Shunt 1500A Shunt 1600A Shunt 1800A
Shunt 2000A Shunt 2500A.
Shunt 3000A Shunt 3500A Shunt 4000A Shunt 4500A.
Shunt 5000A Shunt 6000A Shunt 7000A.
Shunt 8000A Shunt 10000A Shunt 12000A.
Shunt 15000A Shunt 20000A Shunt 25000A.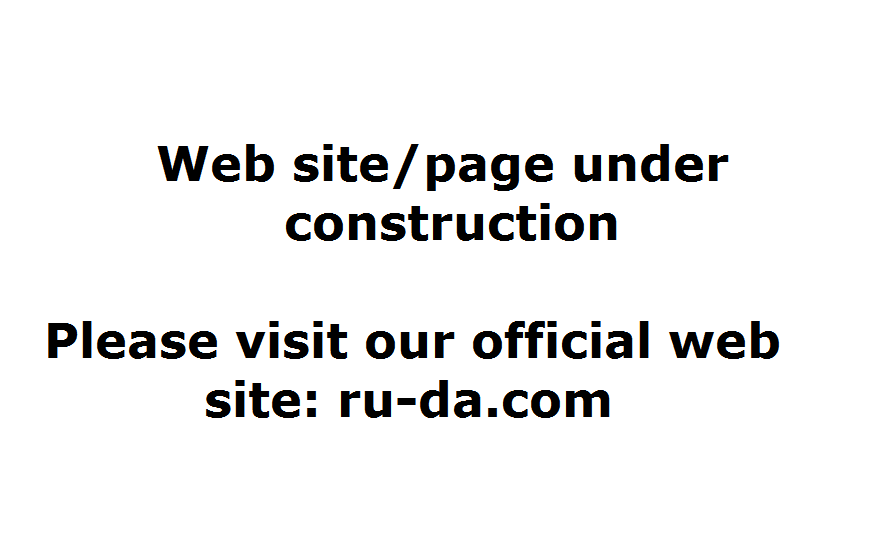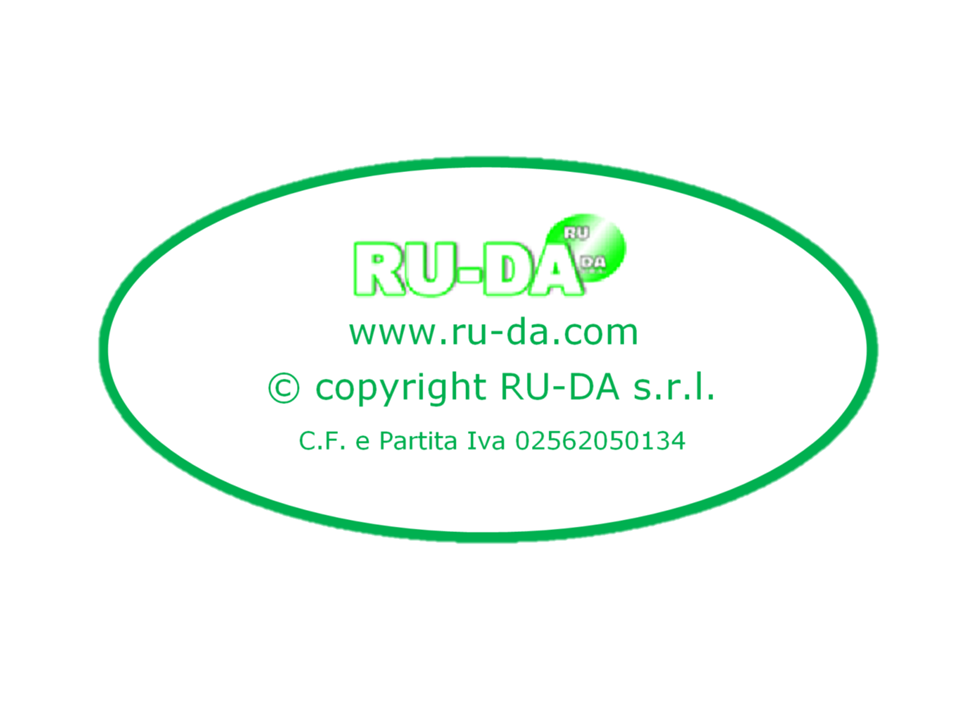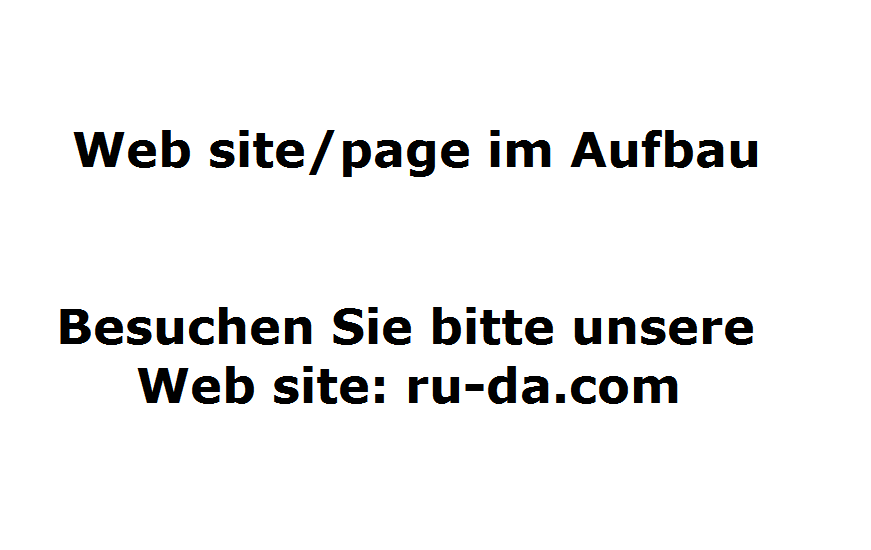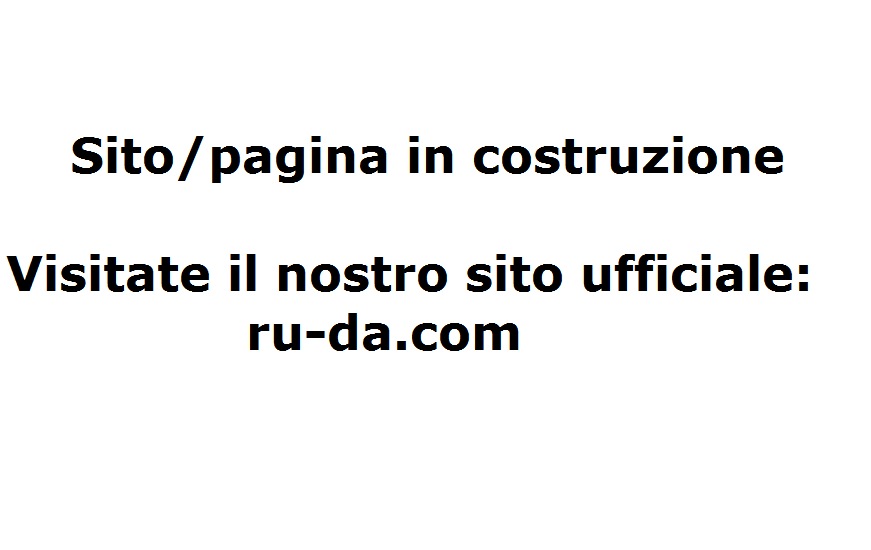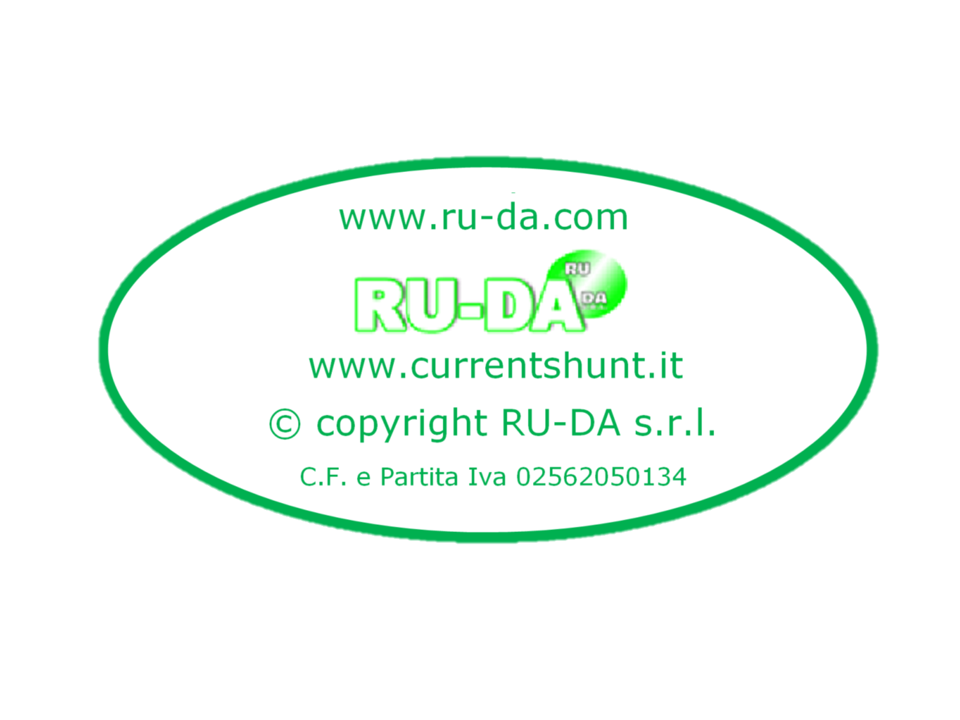 NEBENWIDERSTAND RU-DA SHUNT ITALY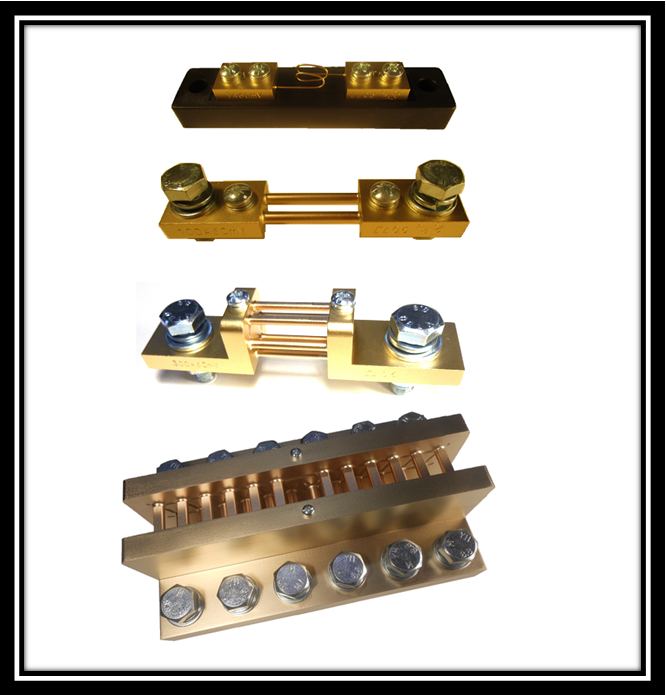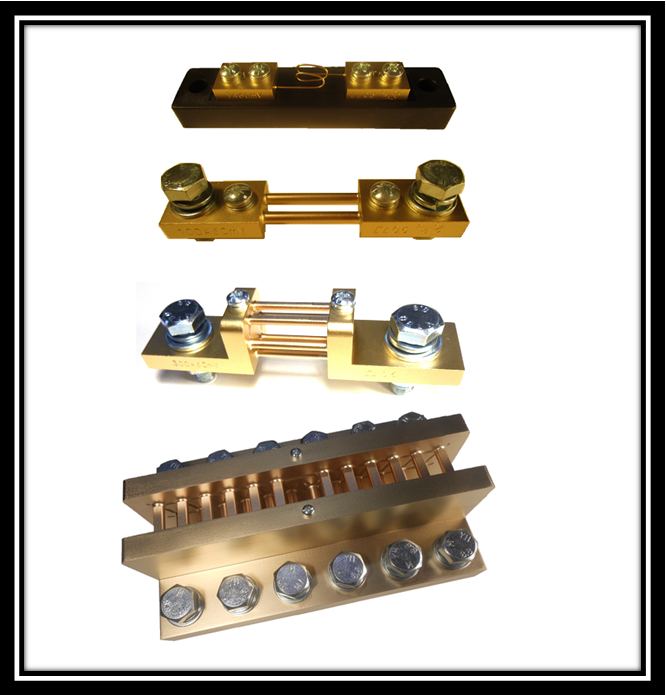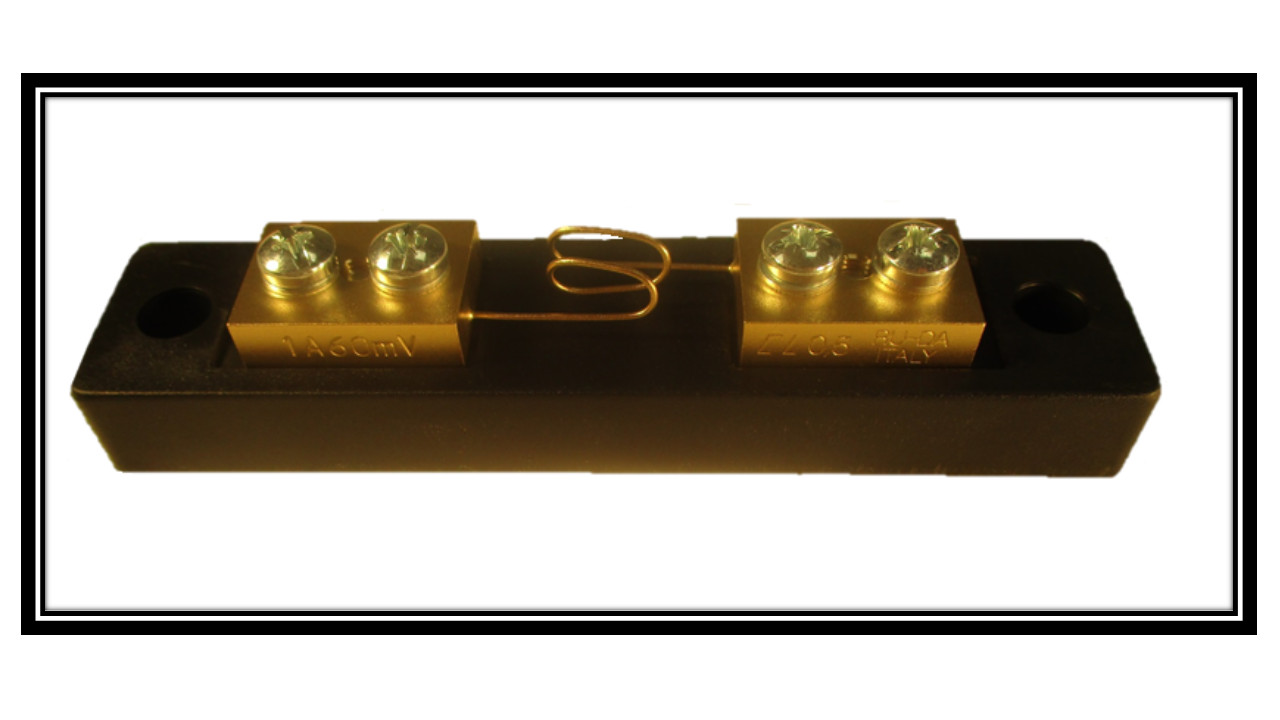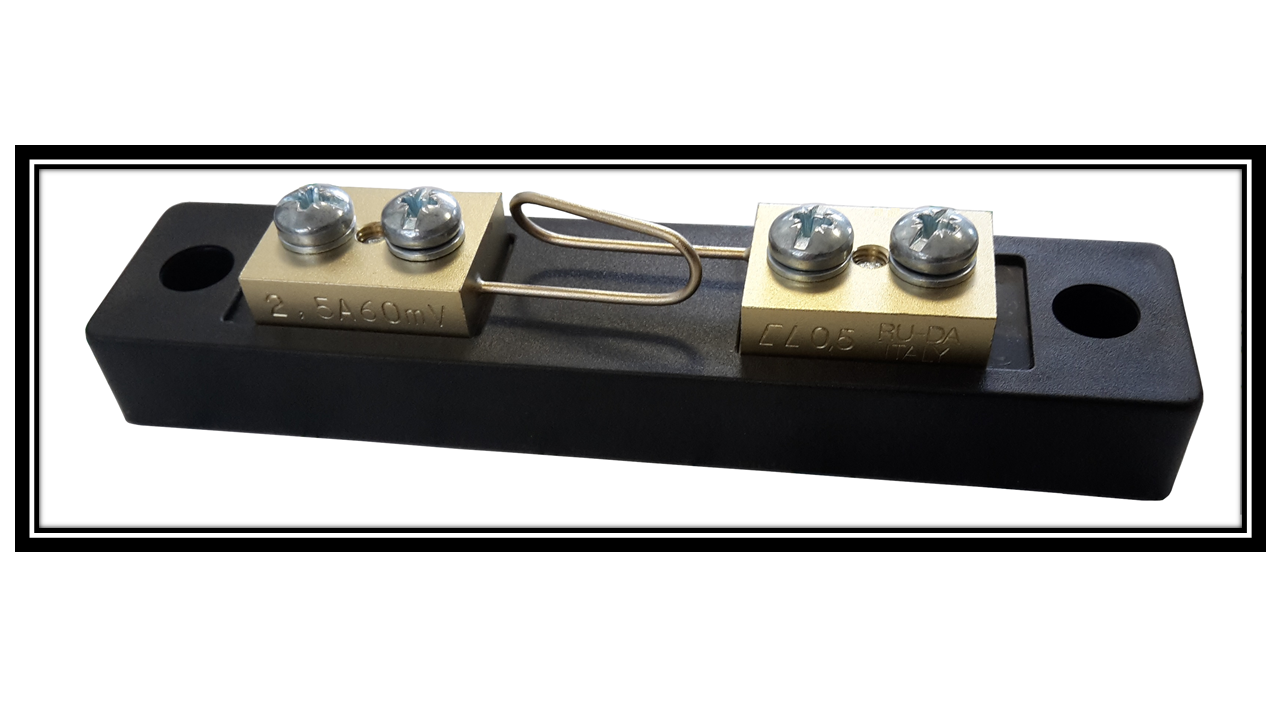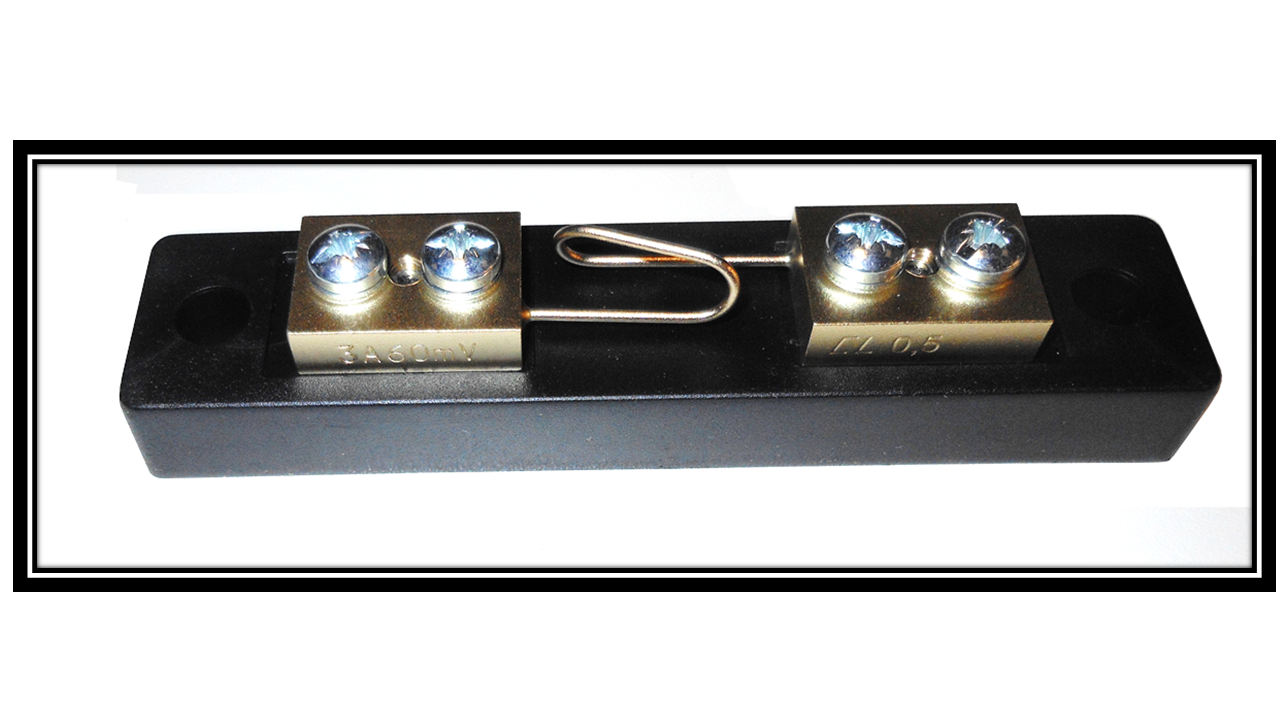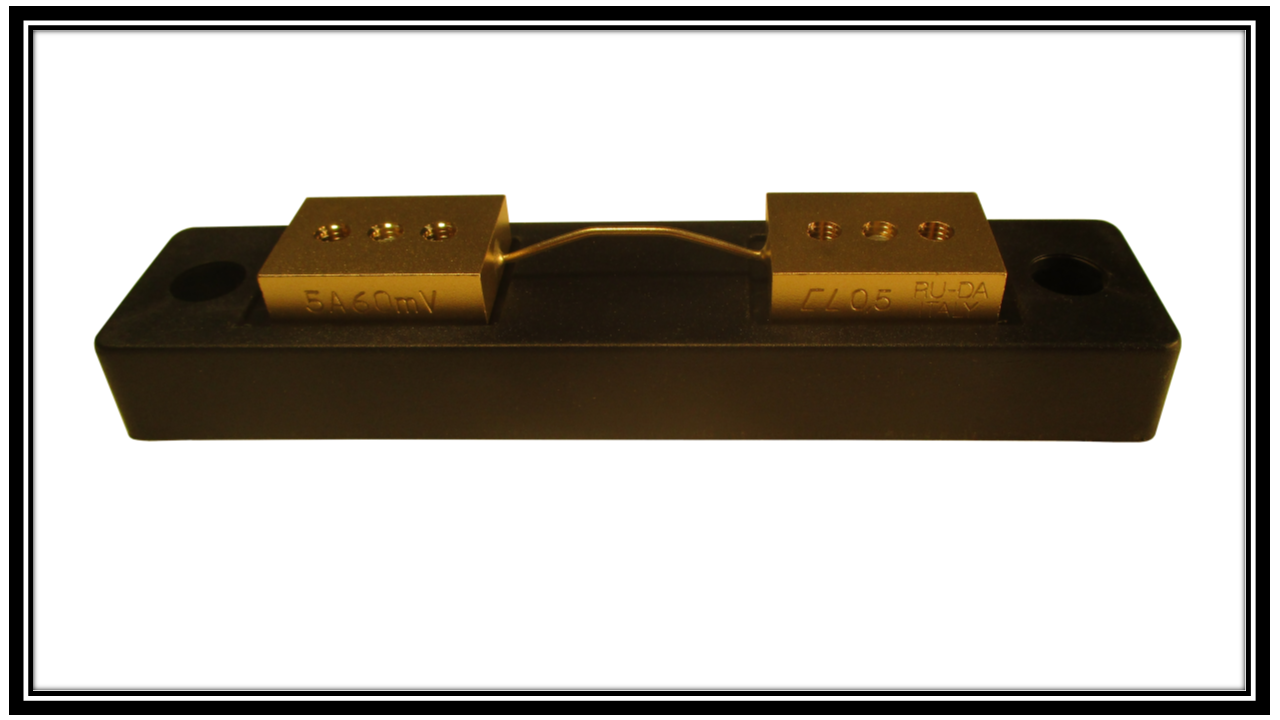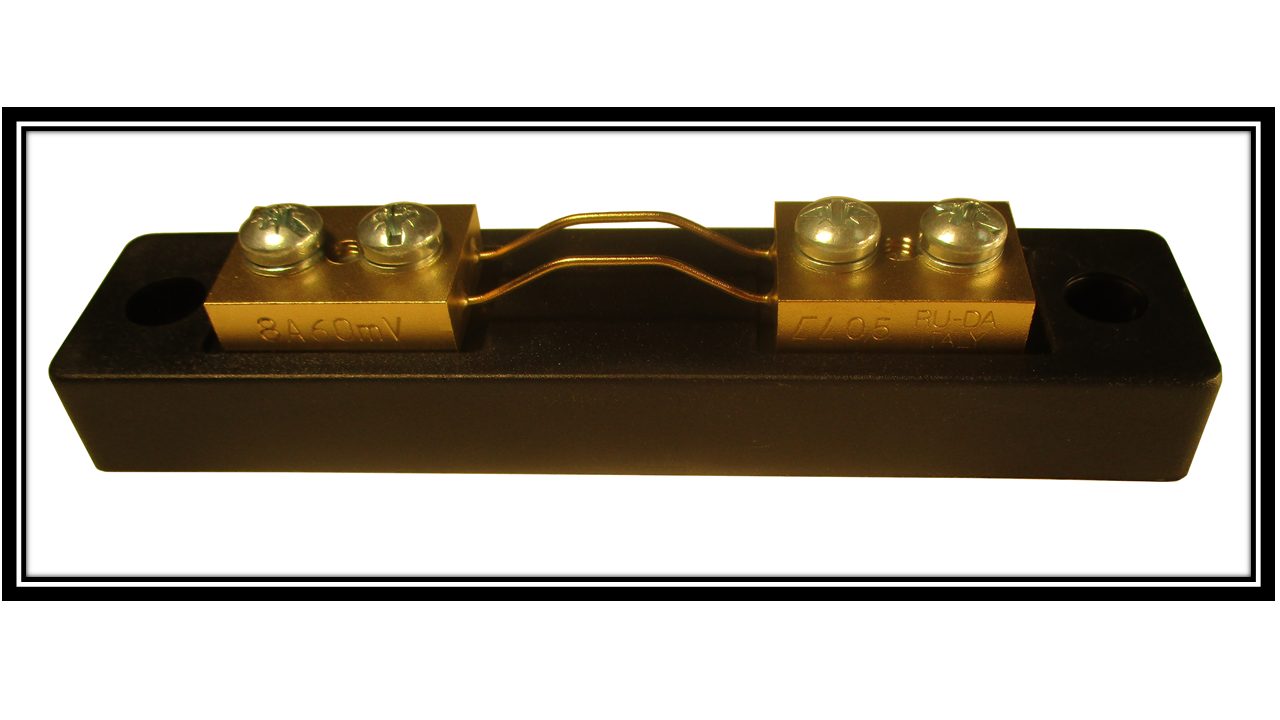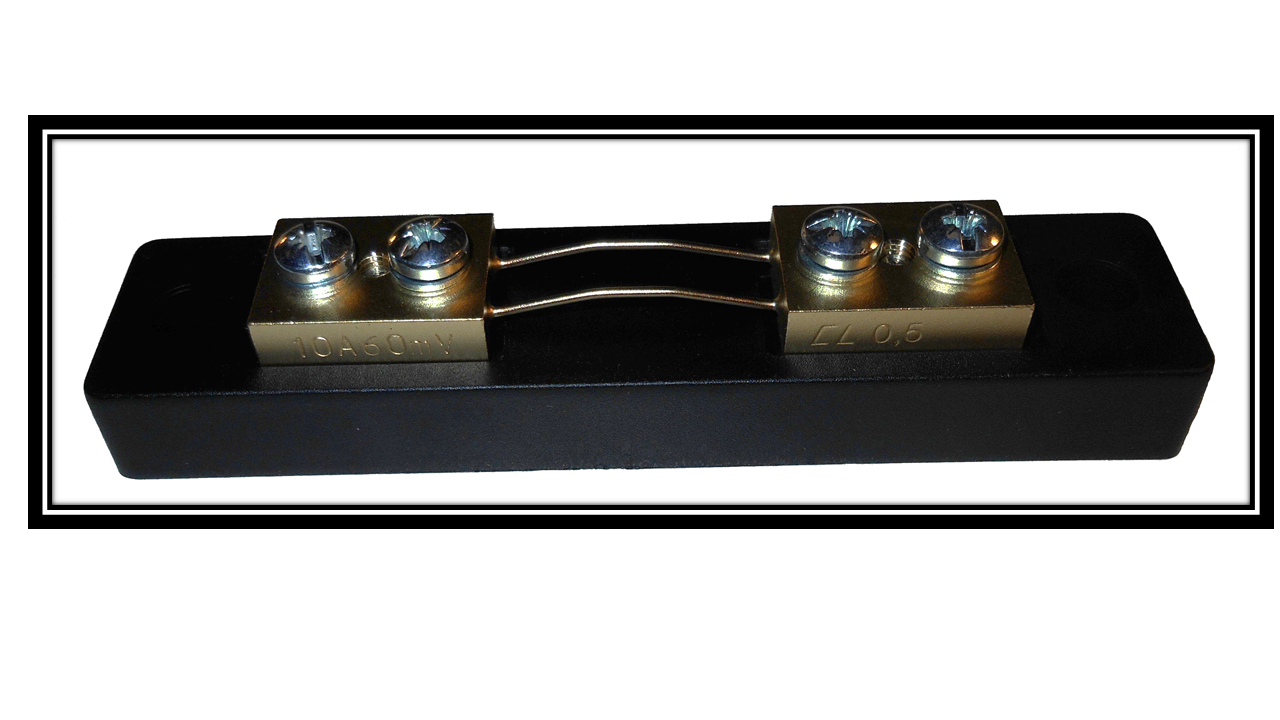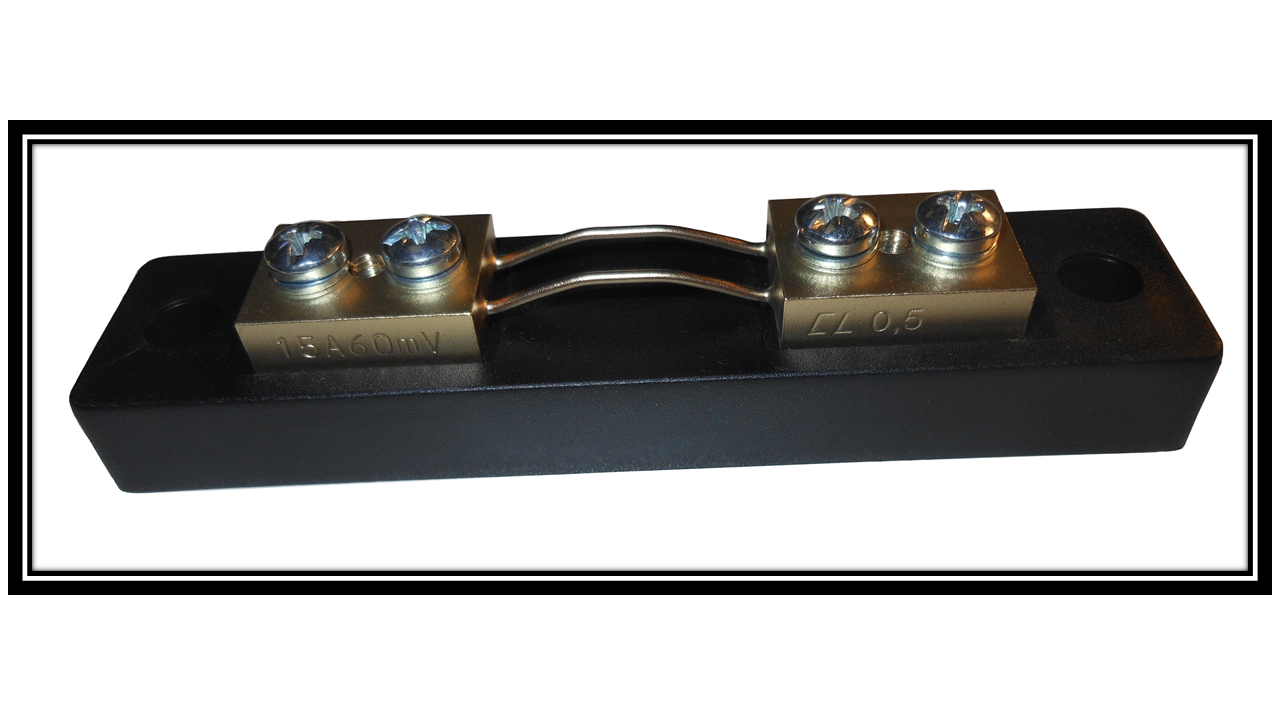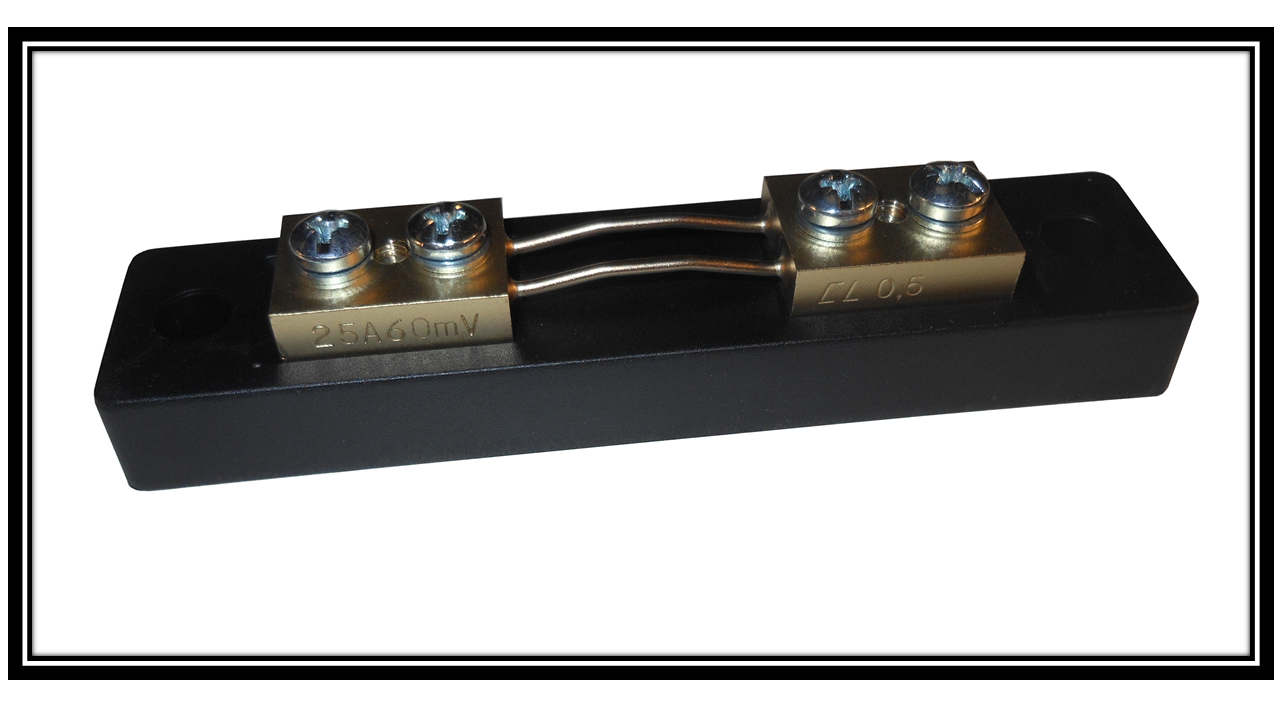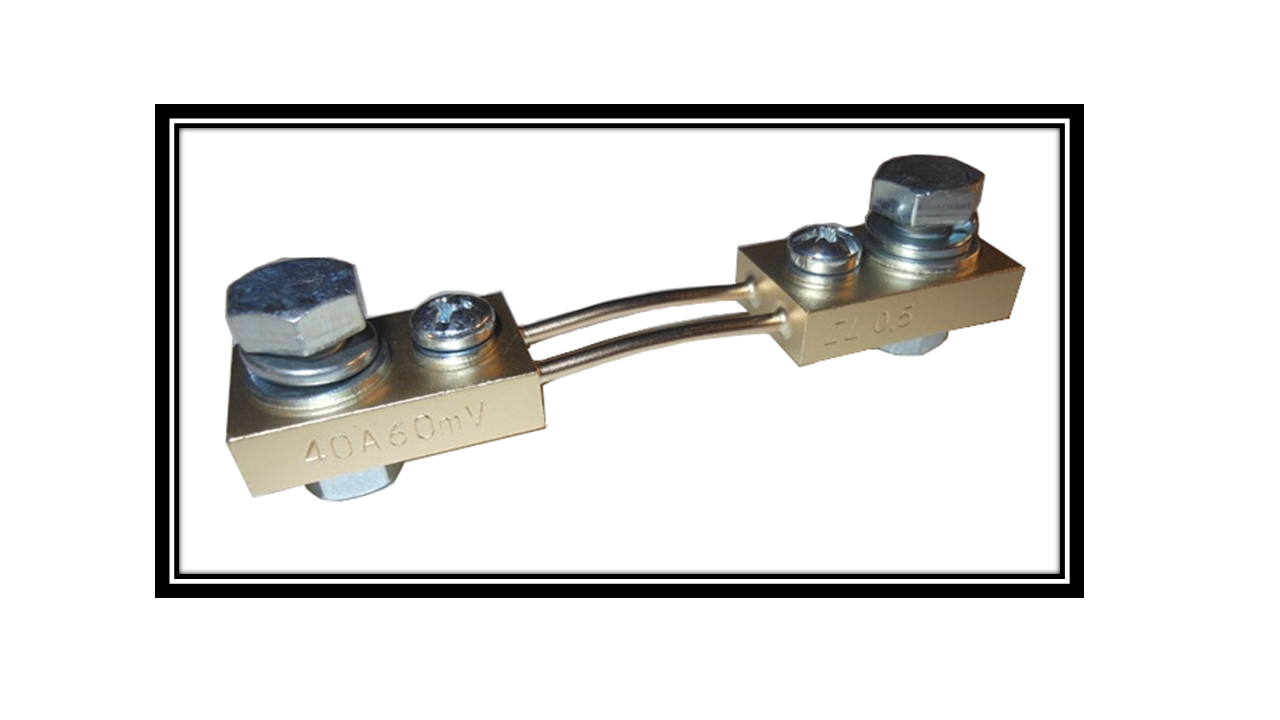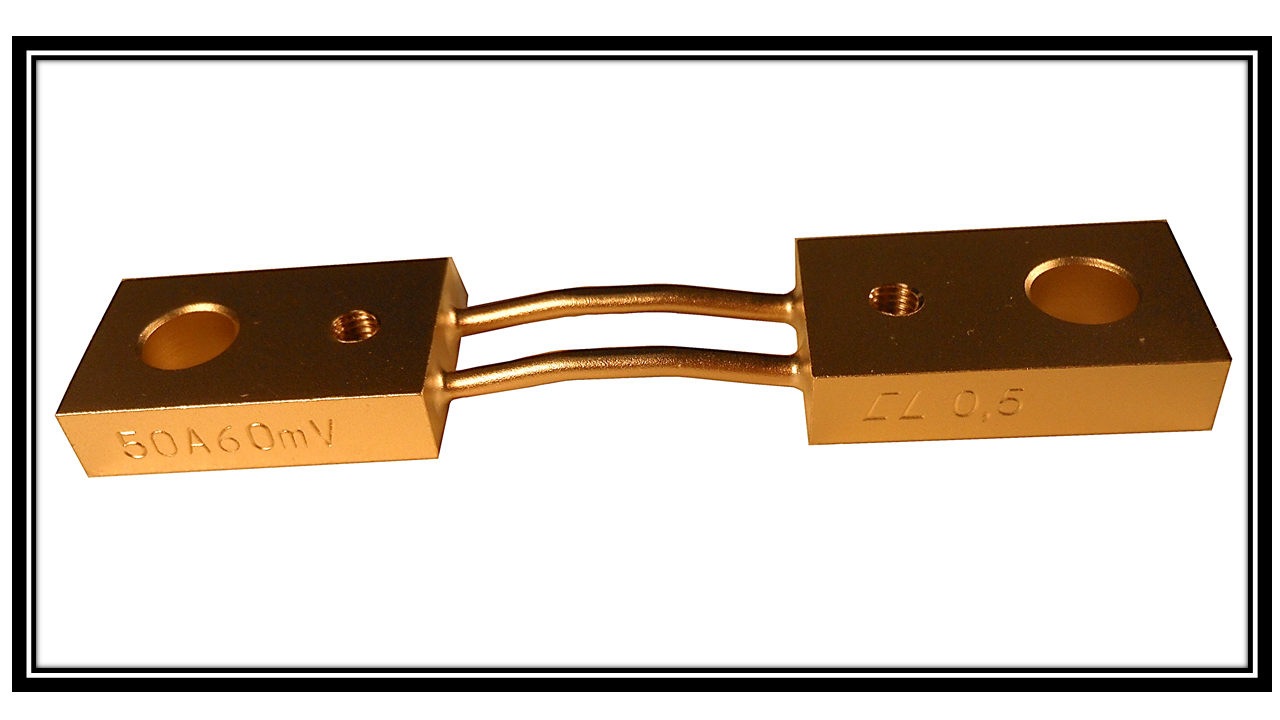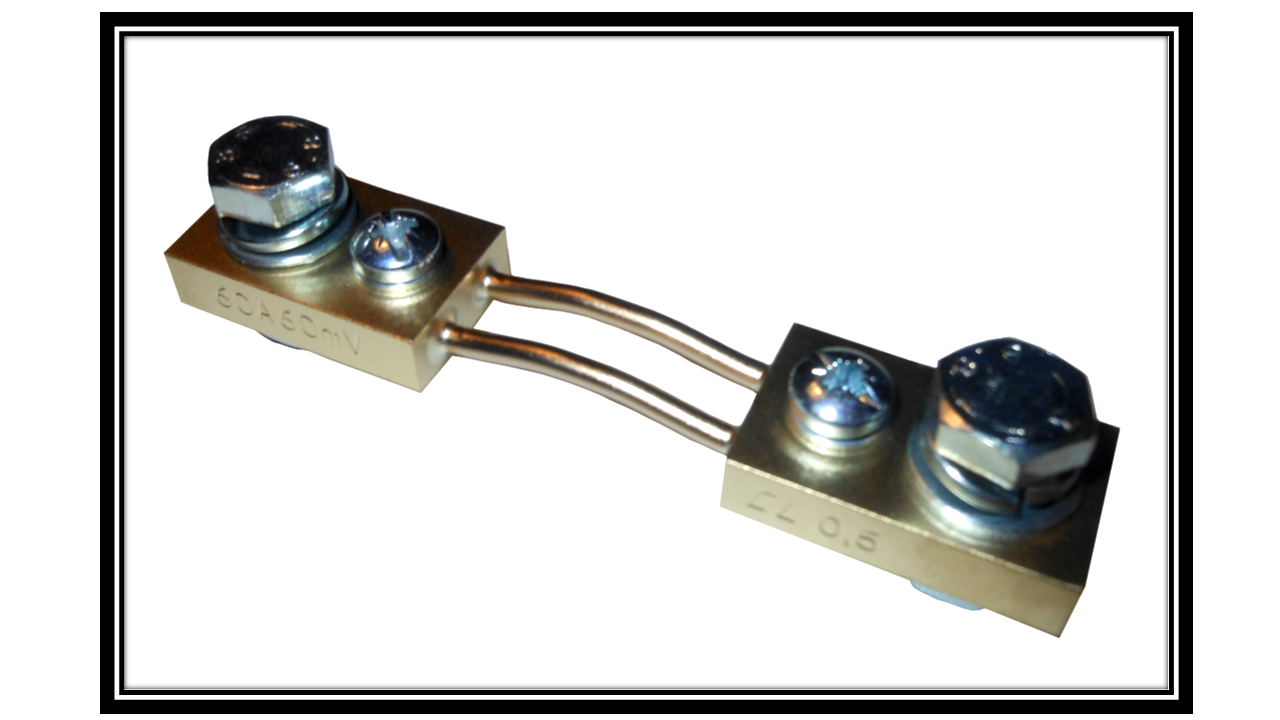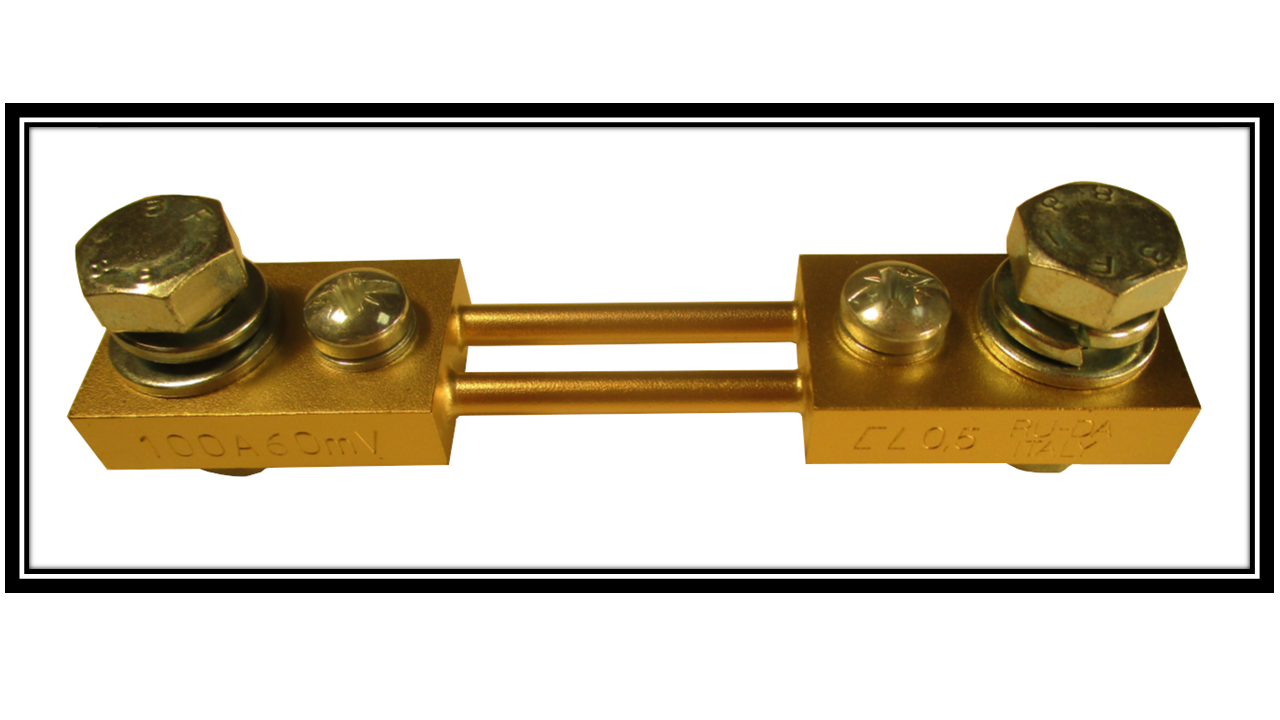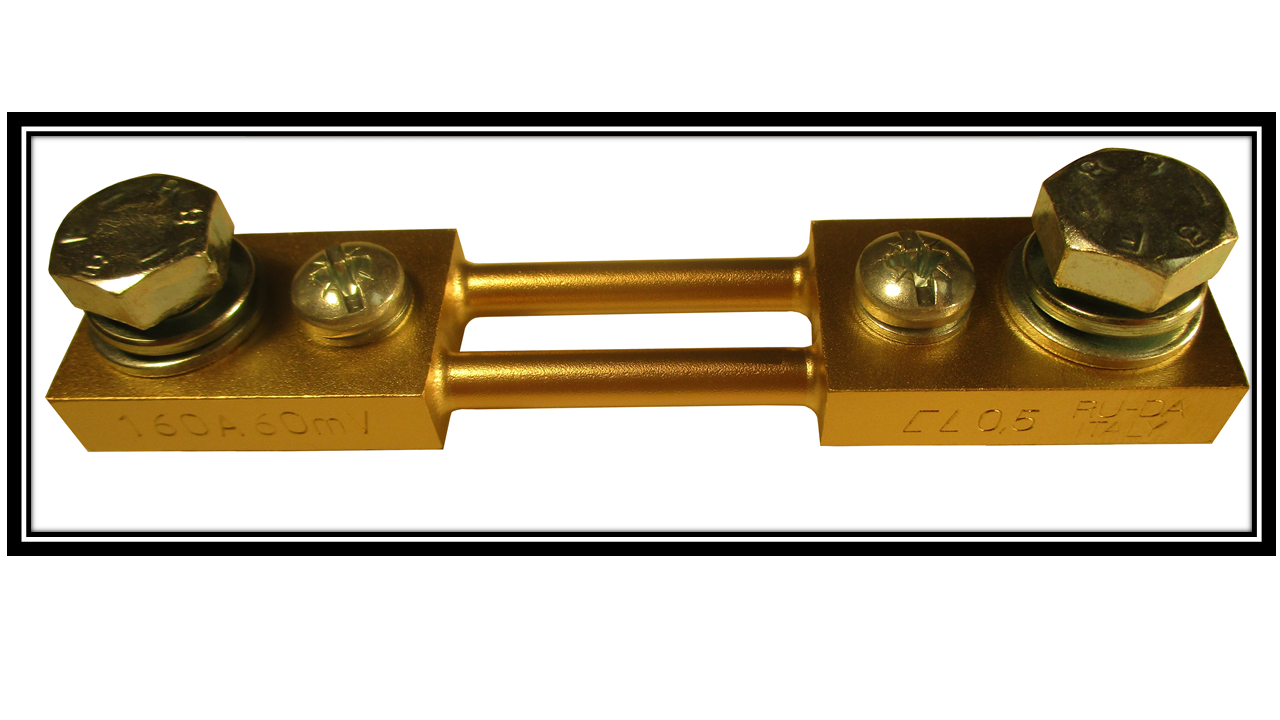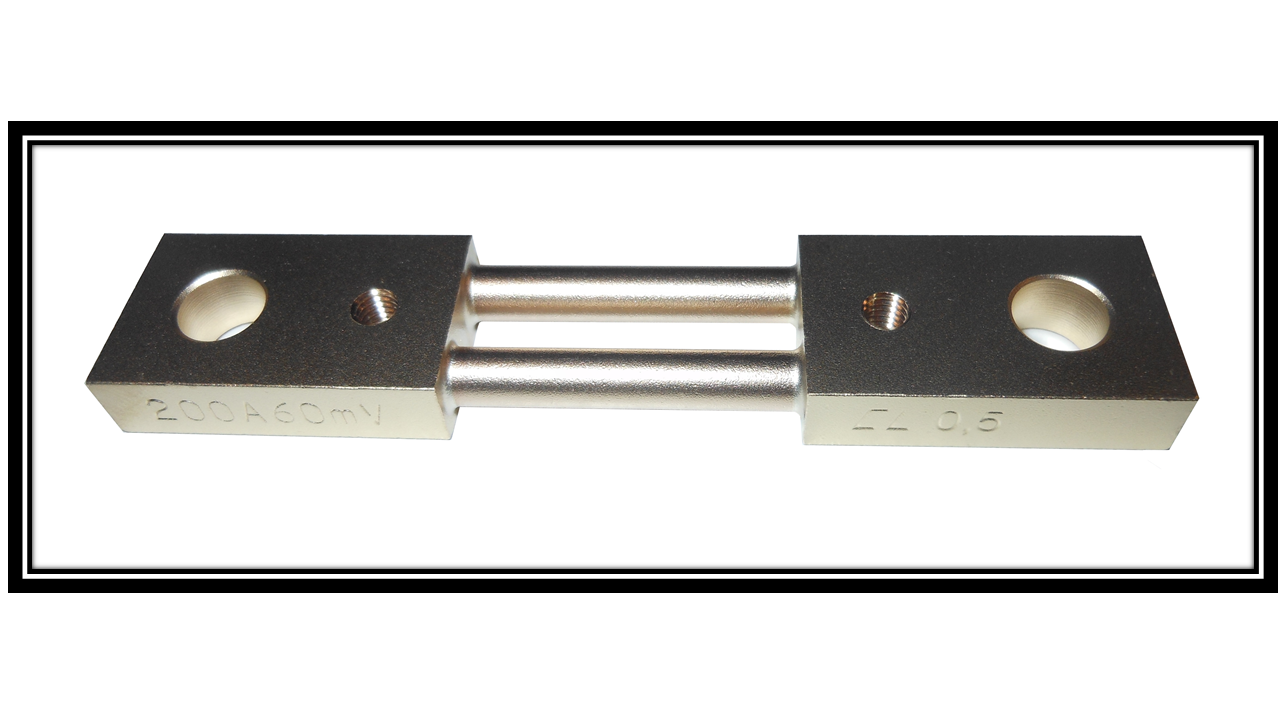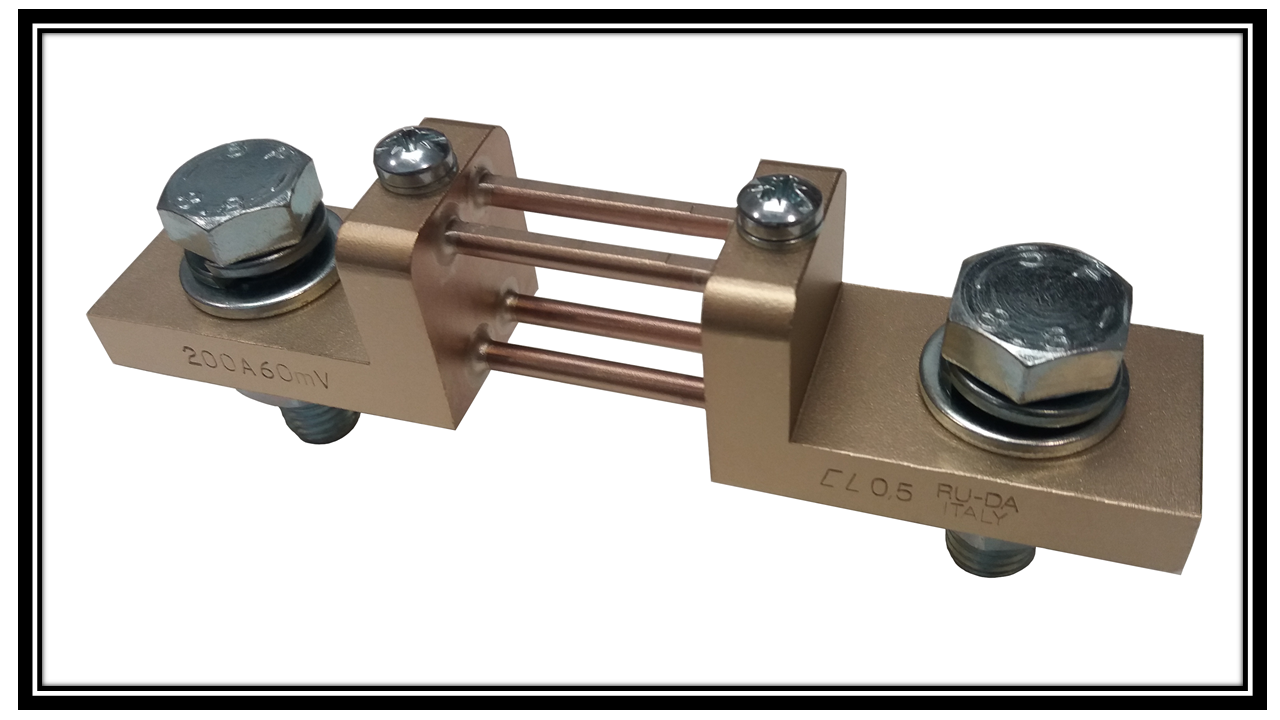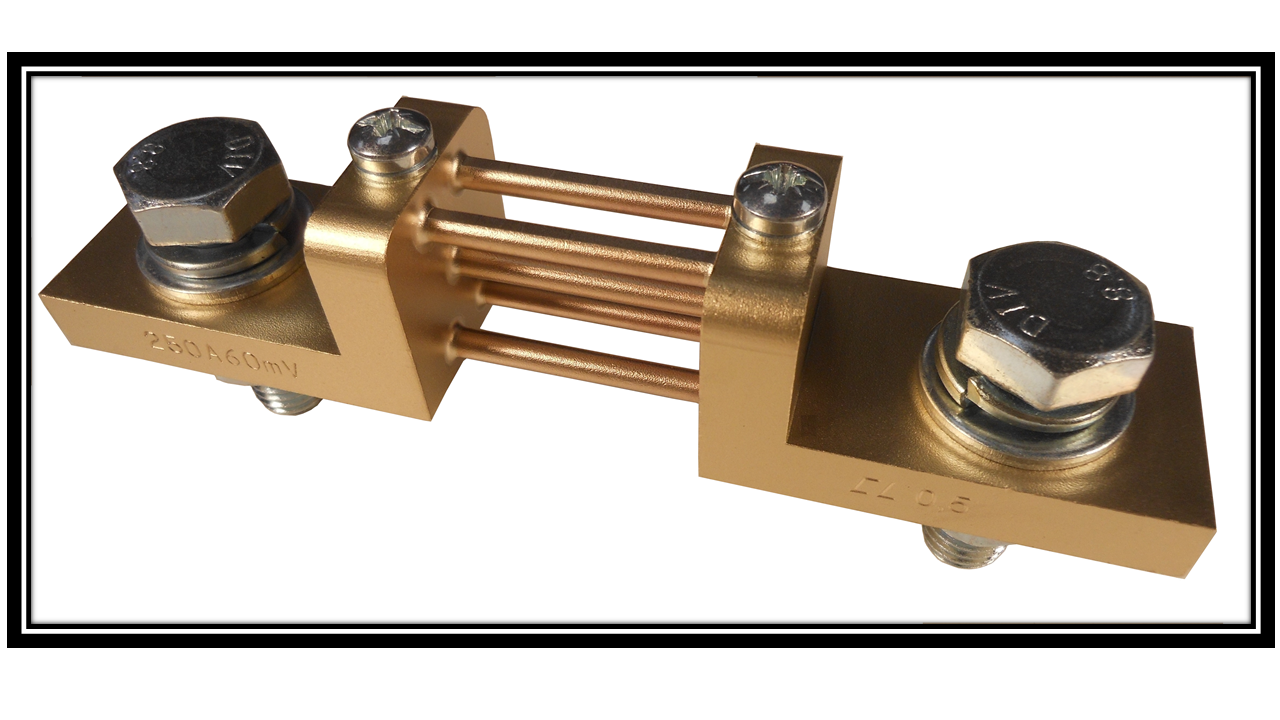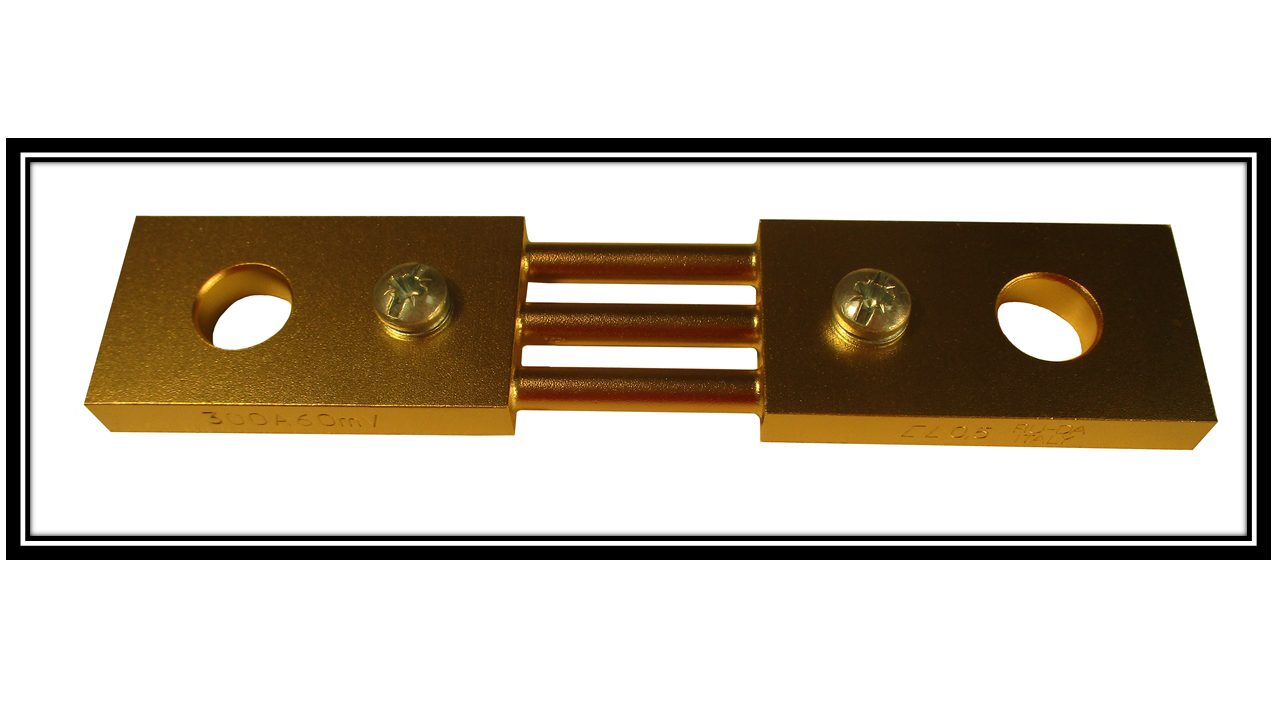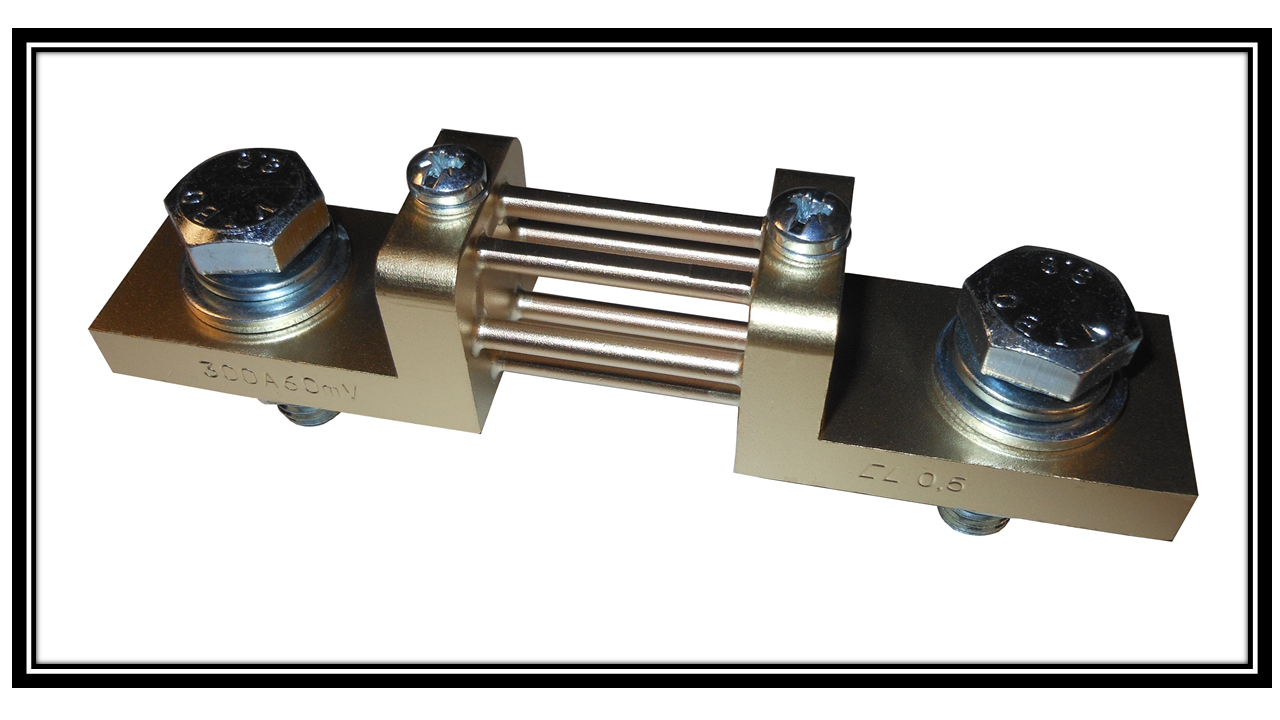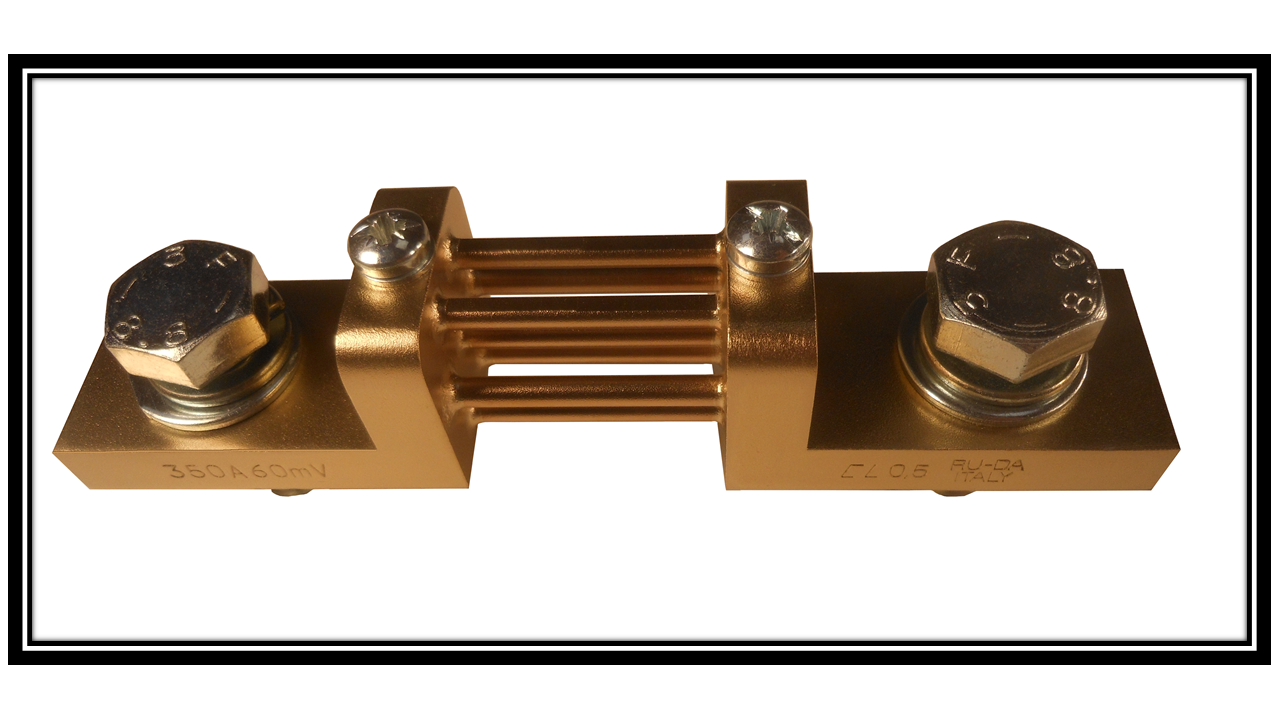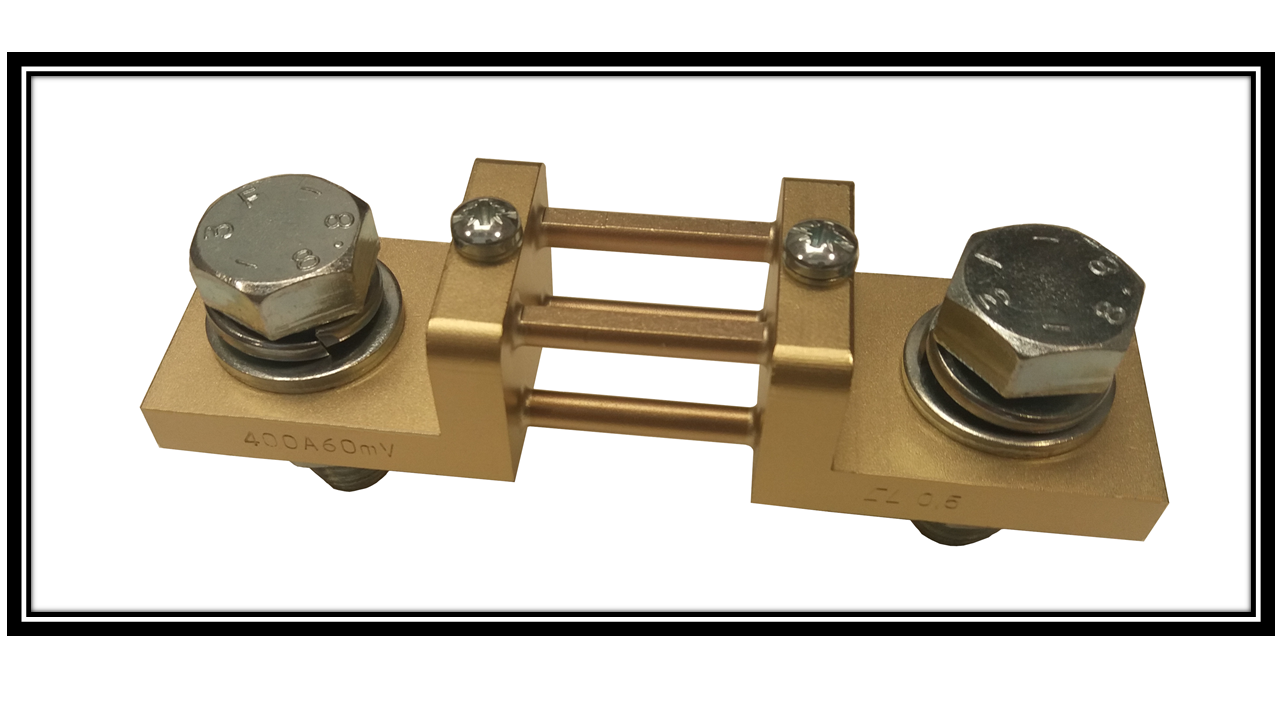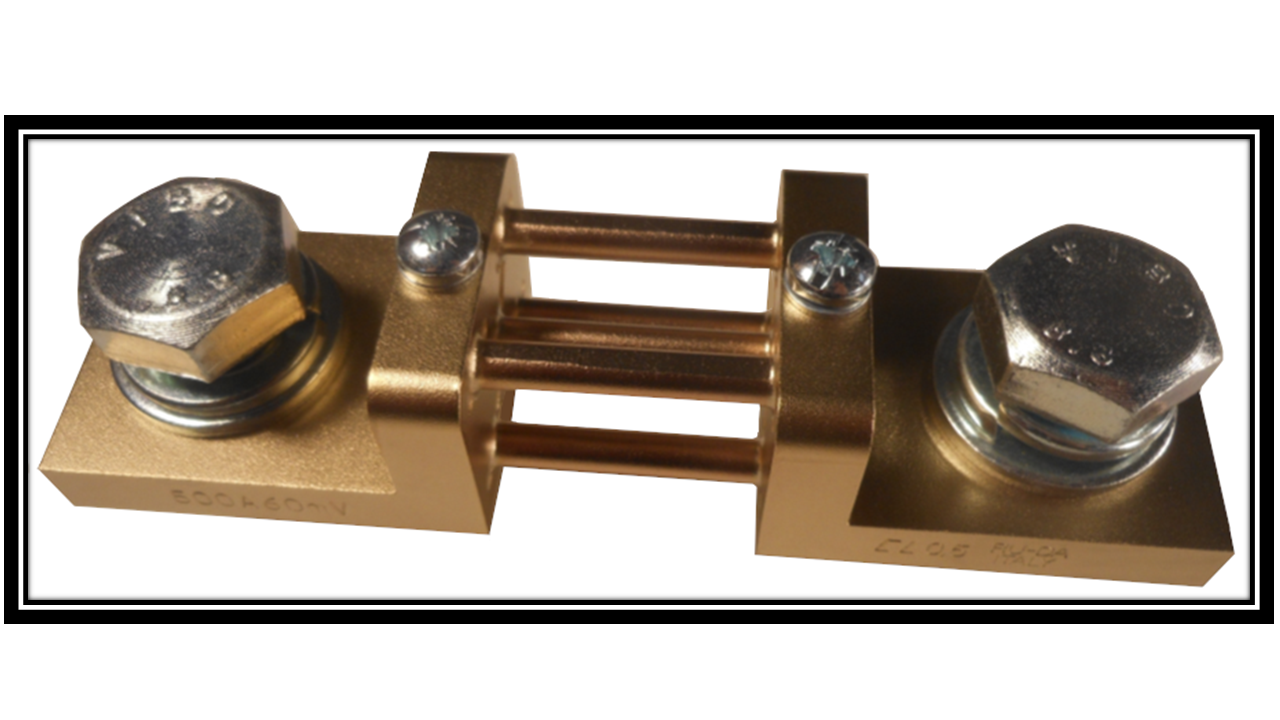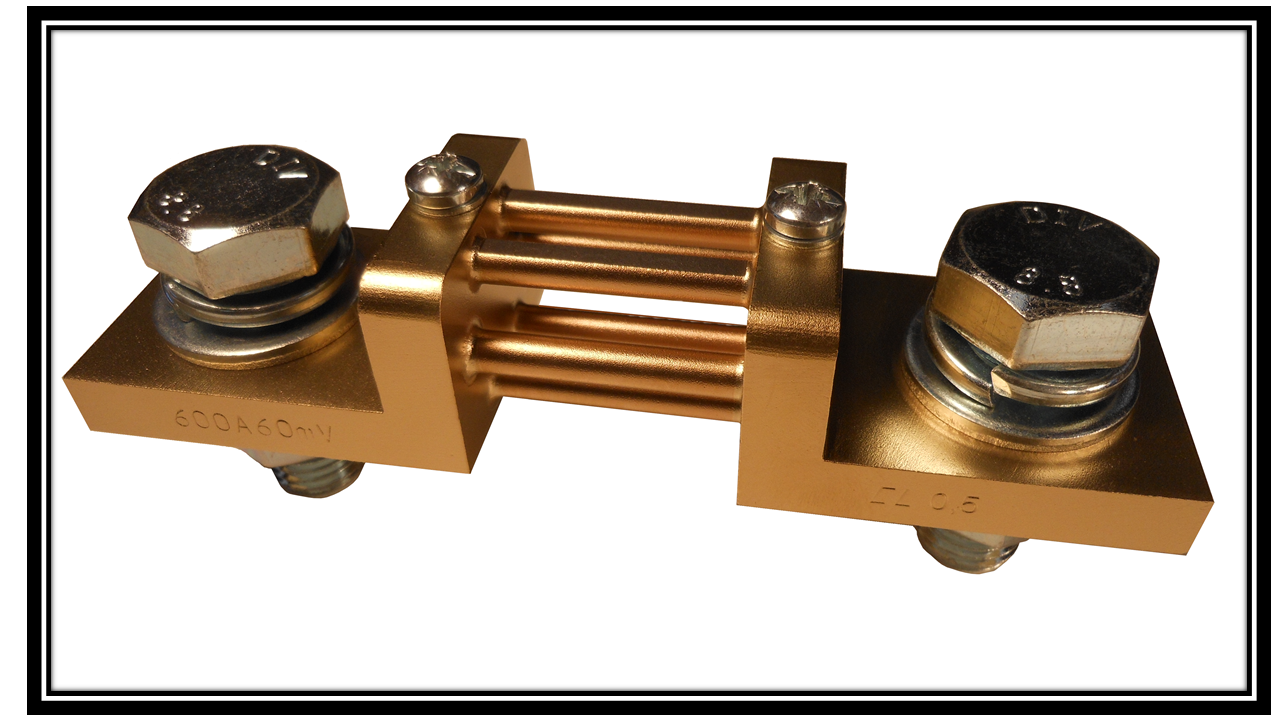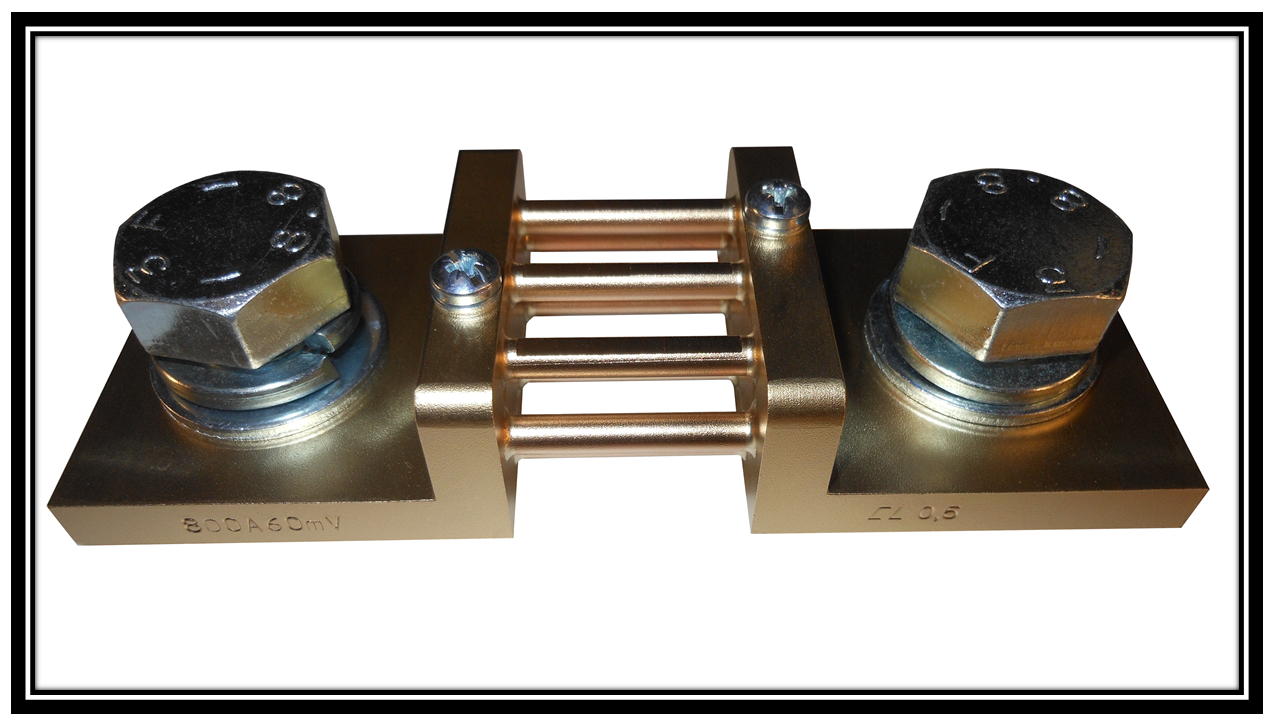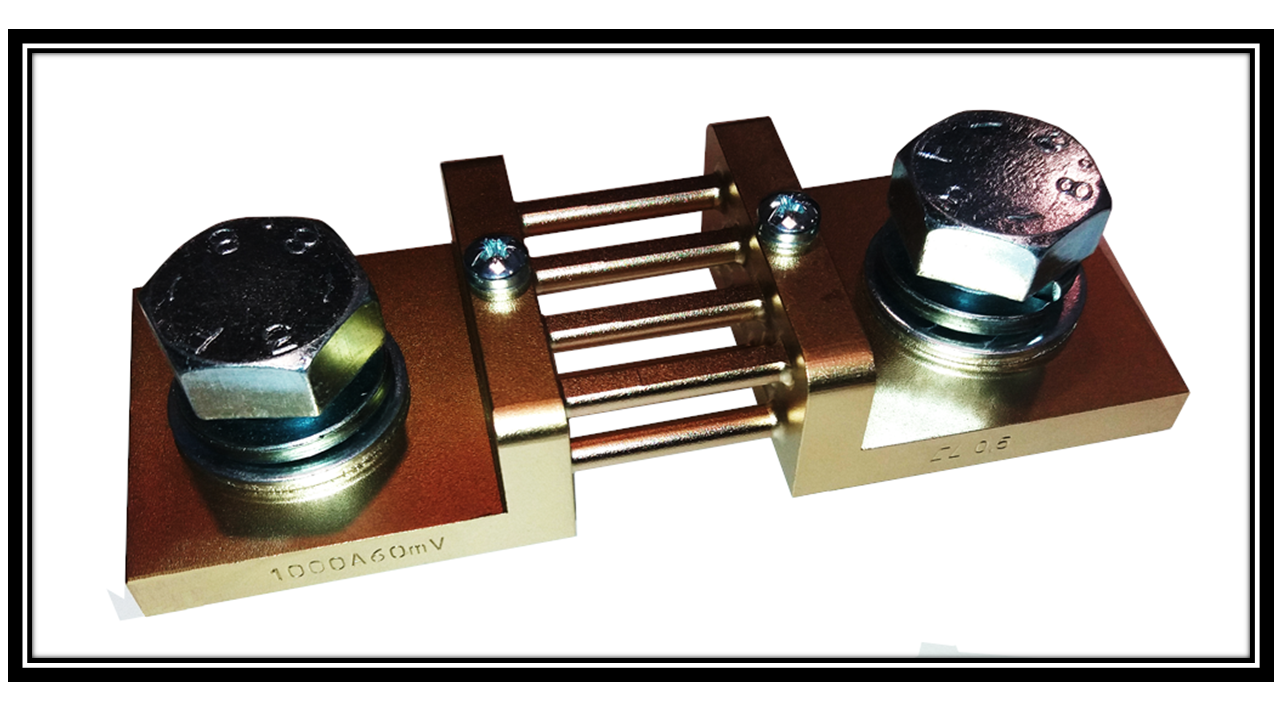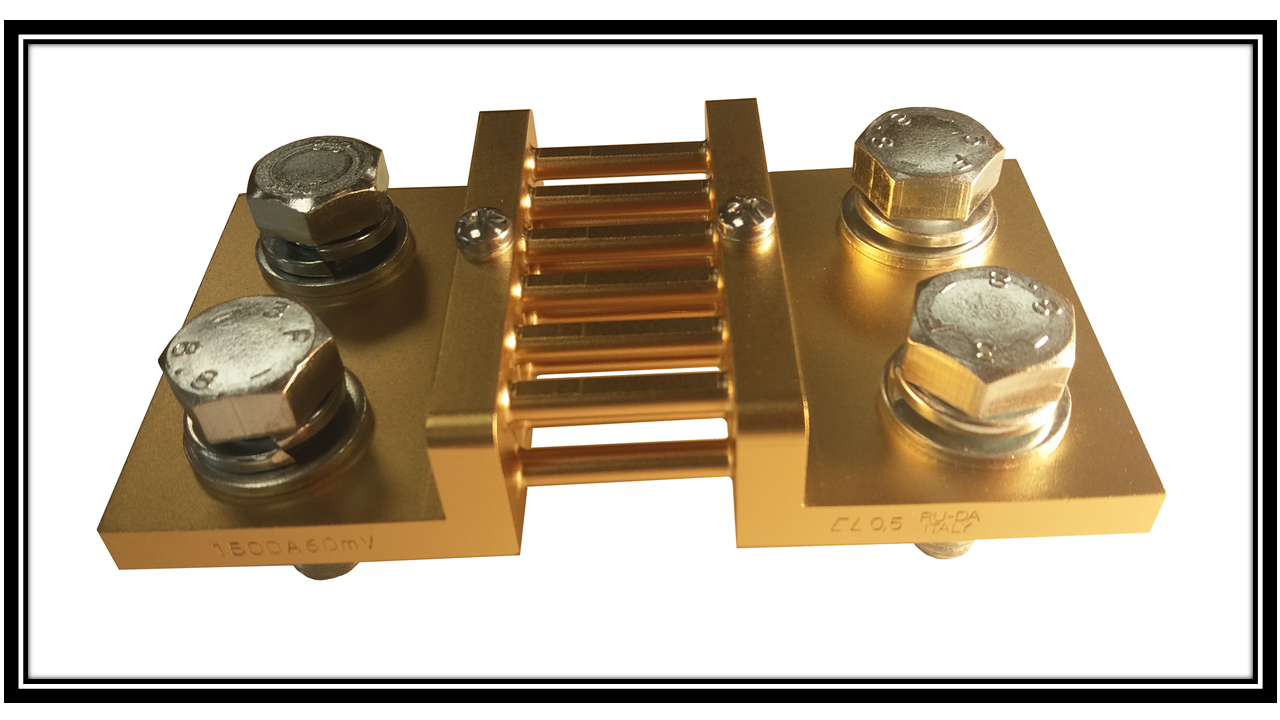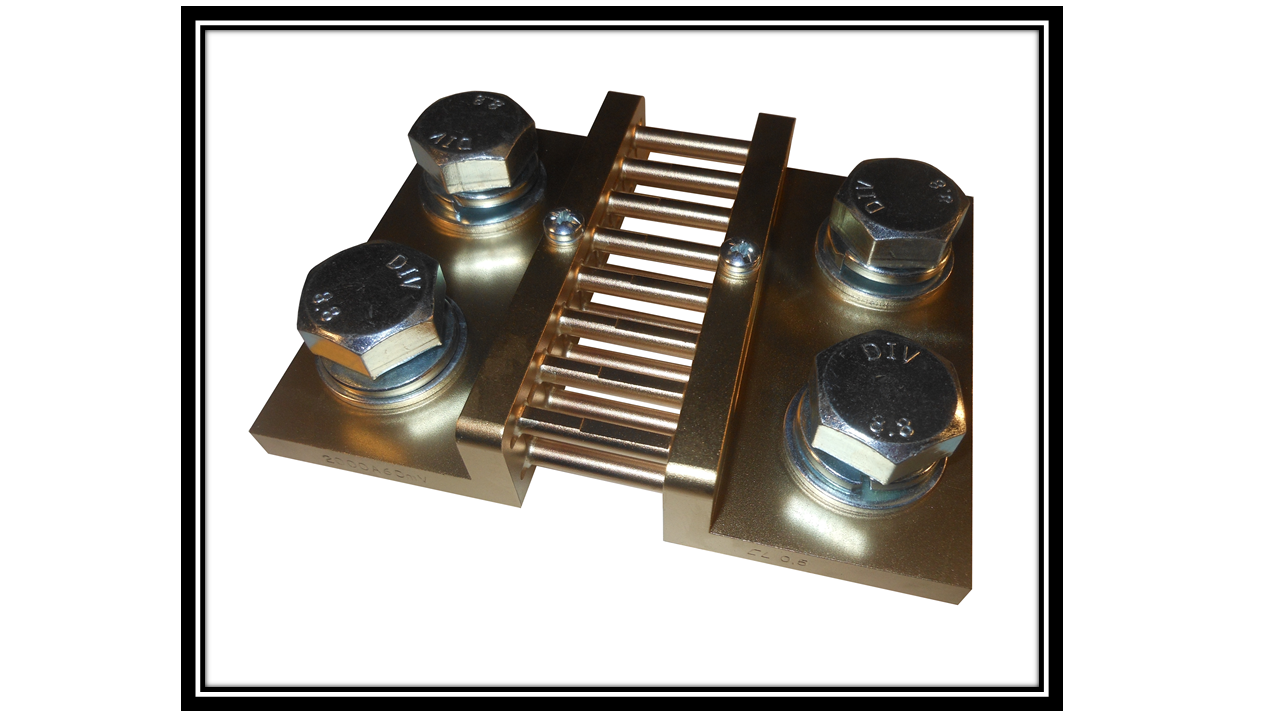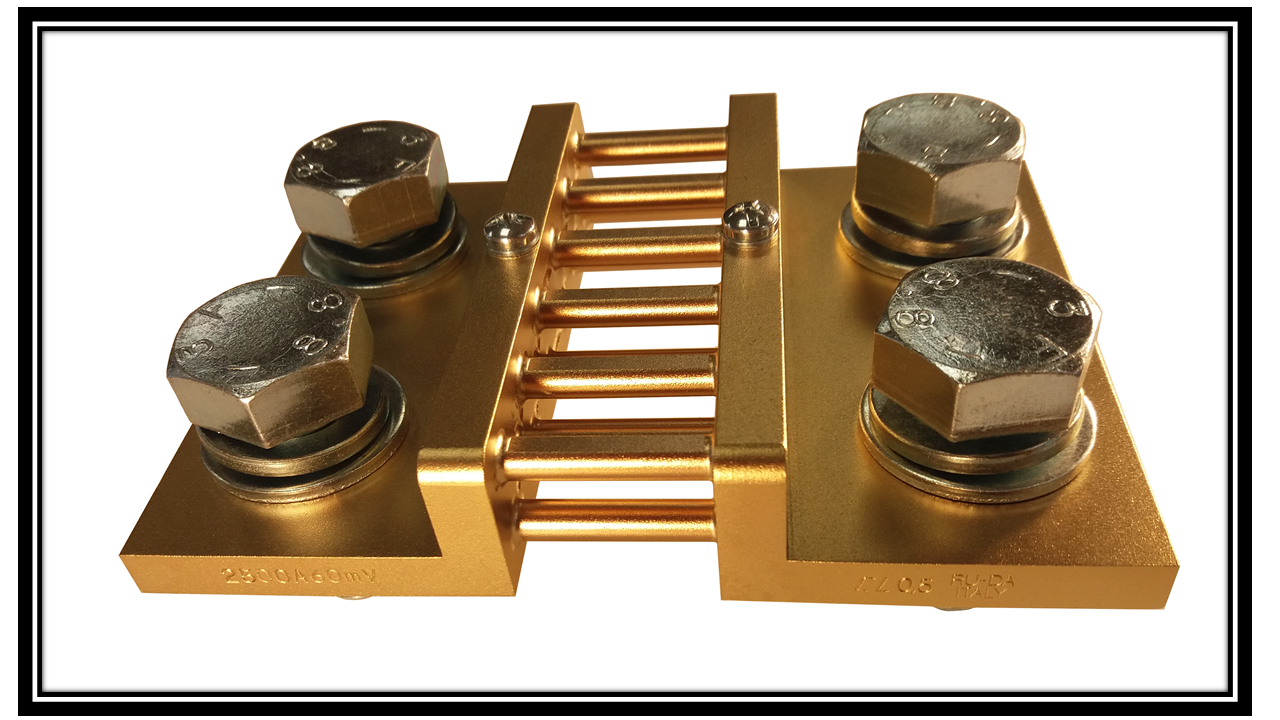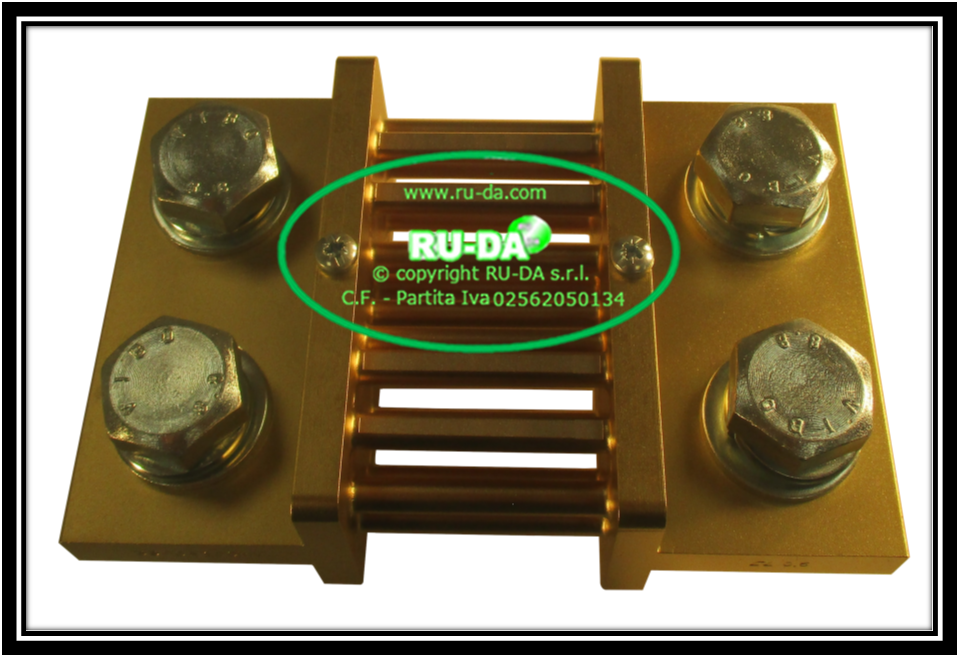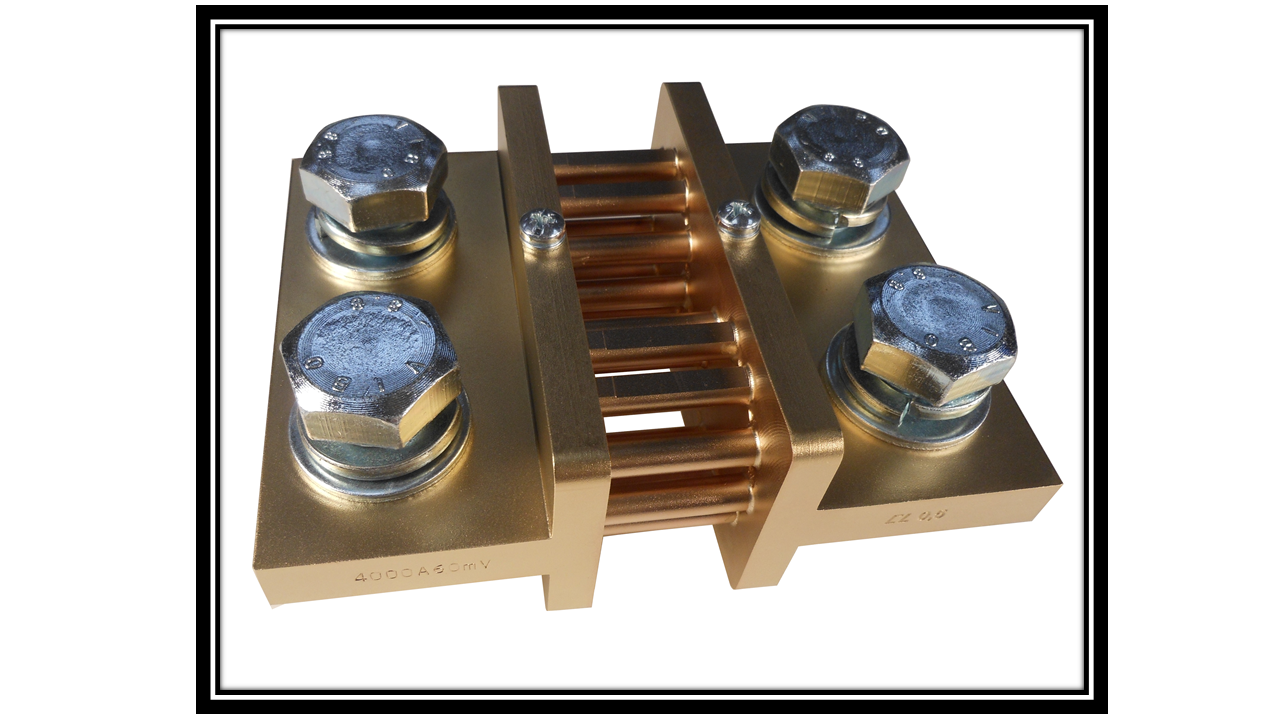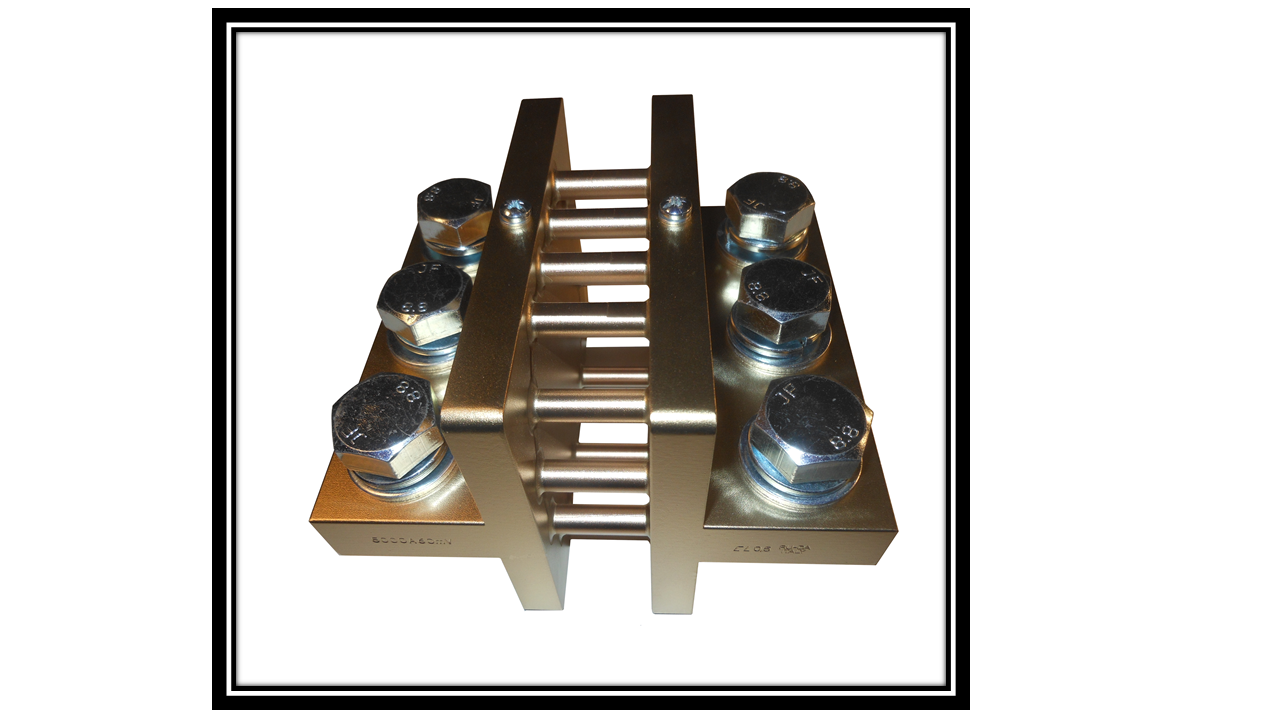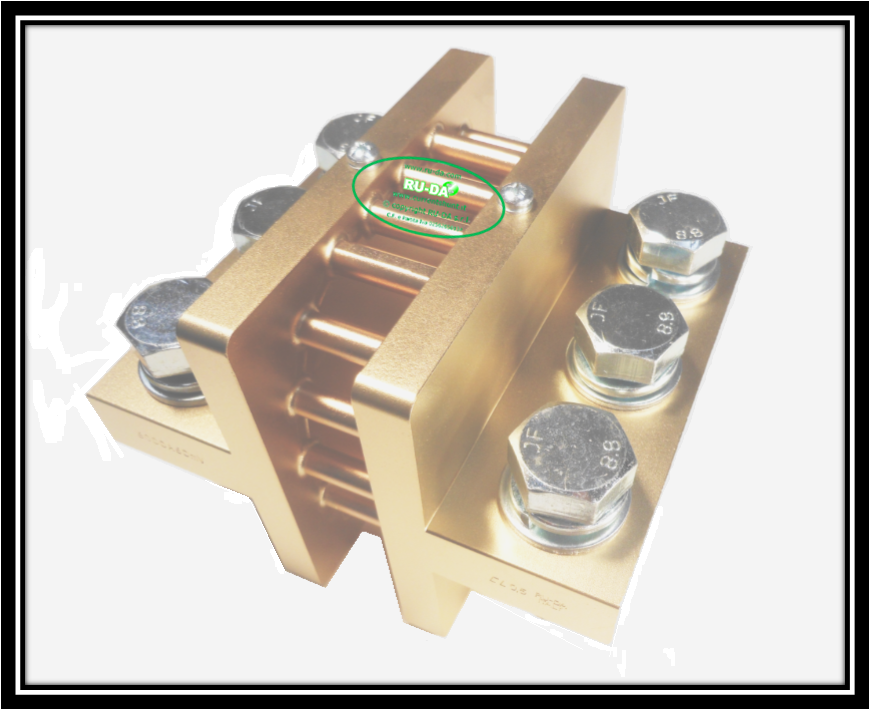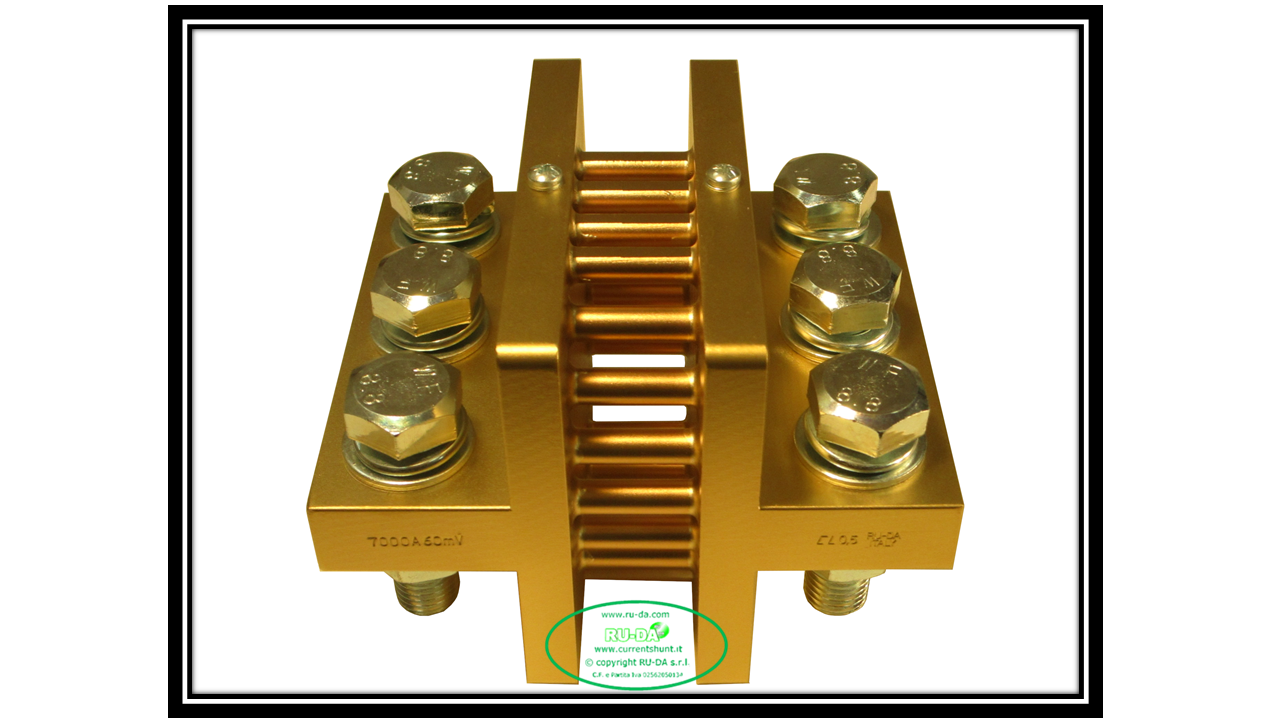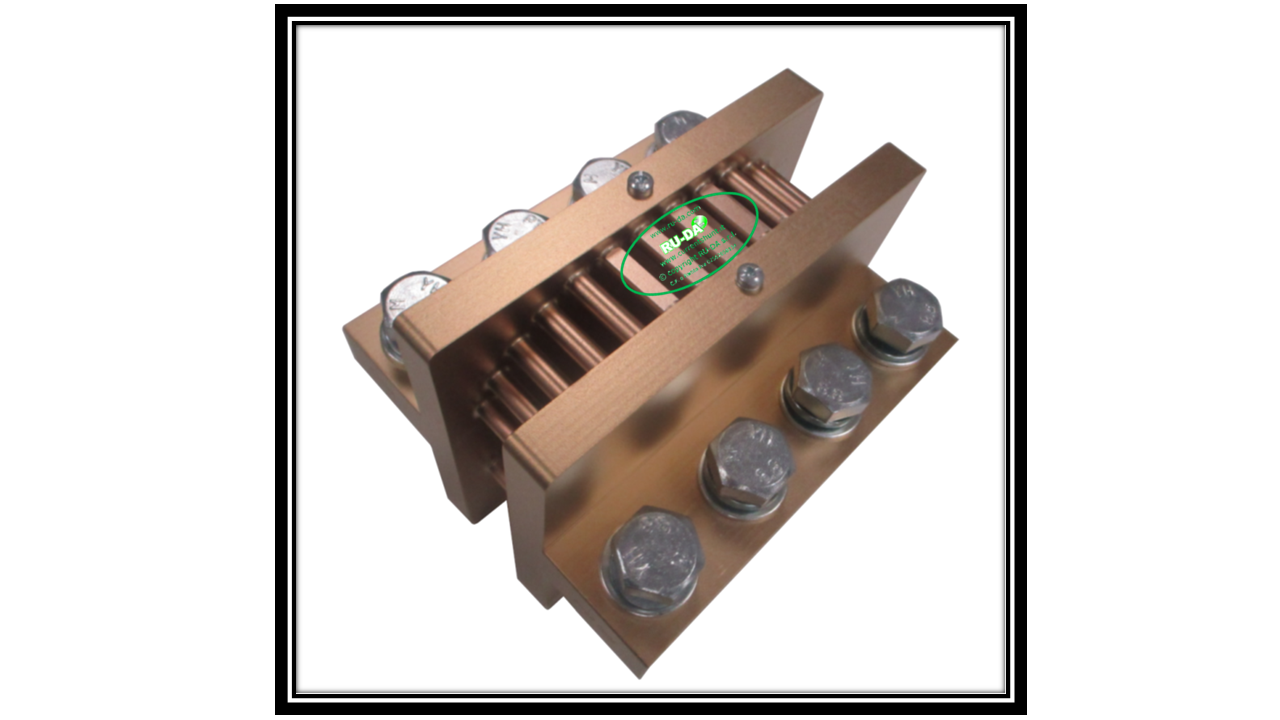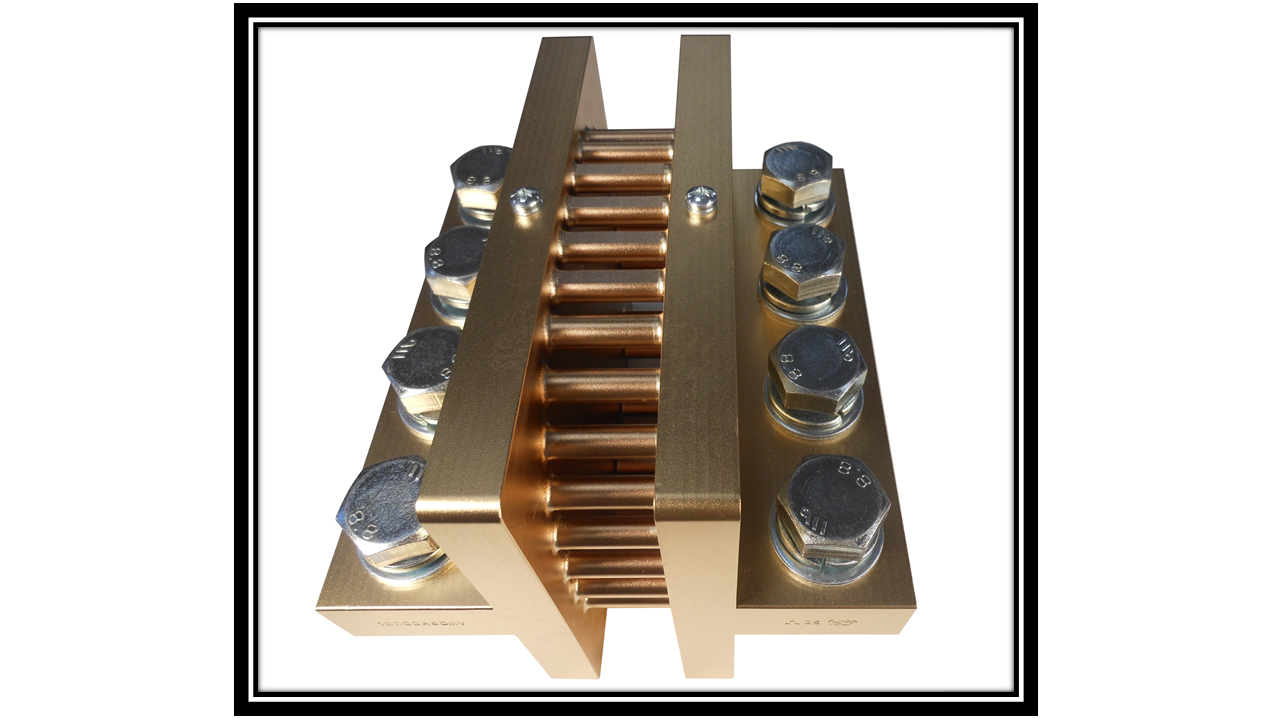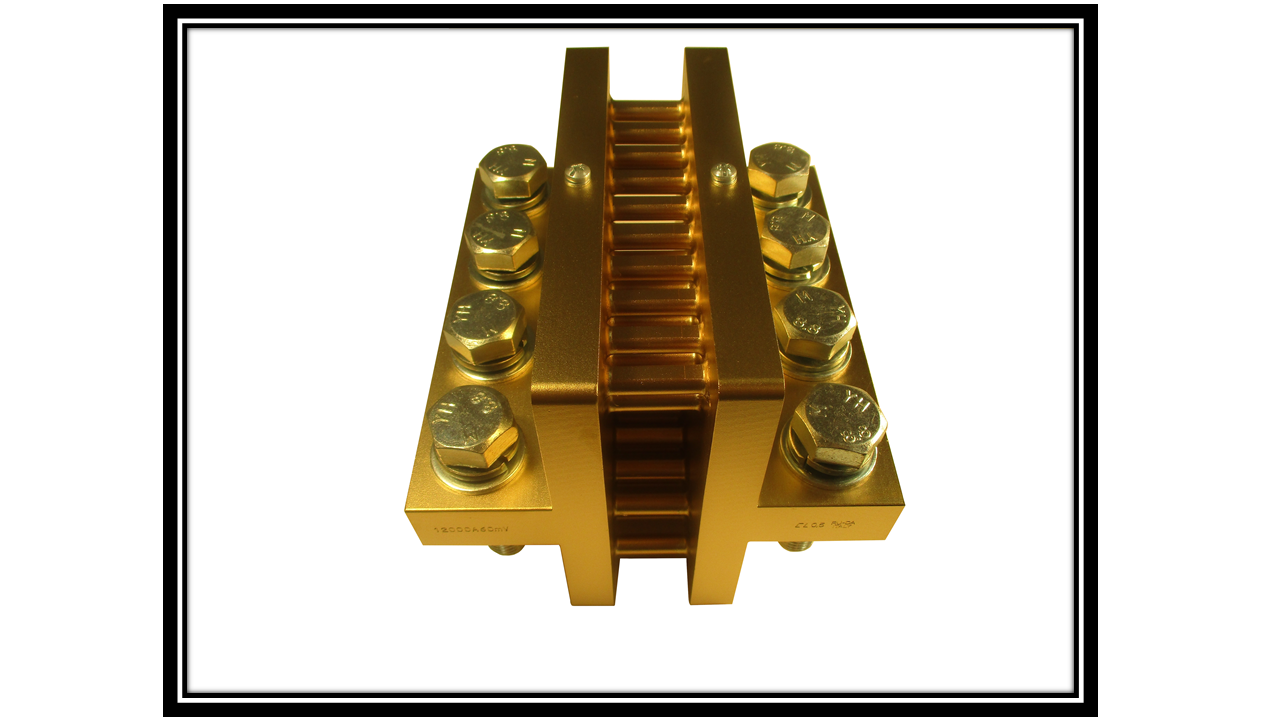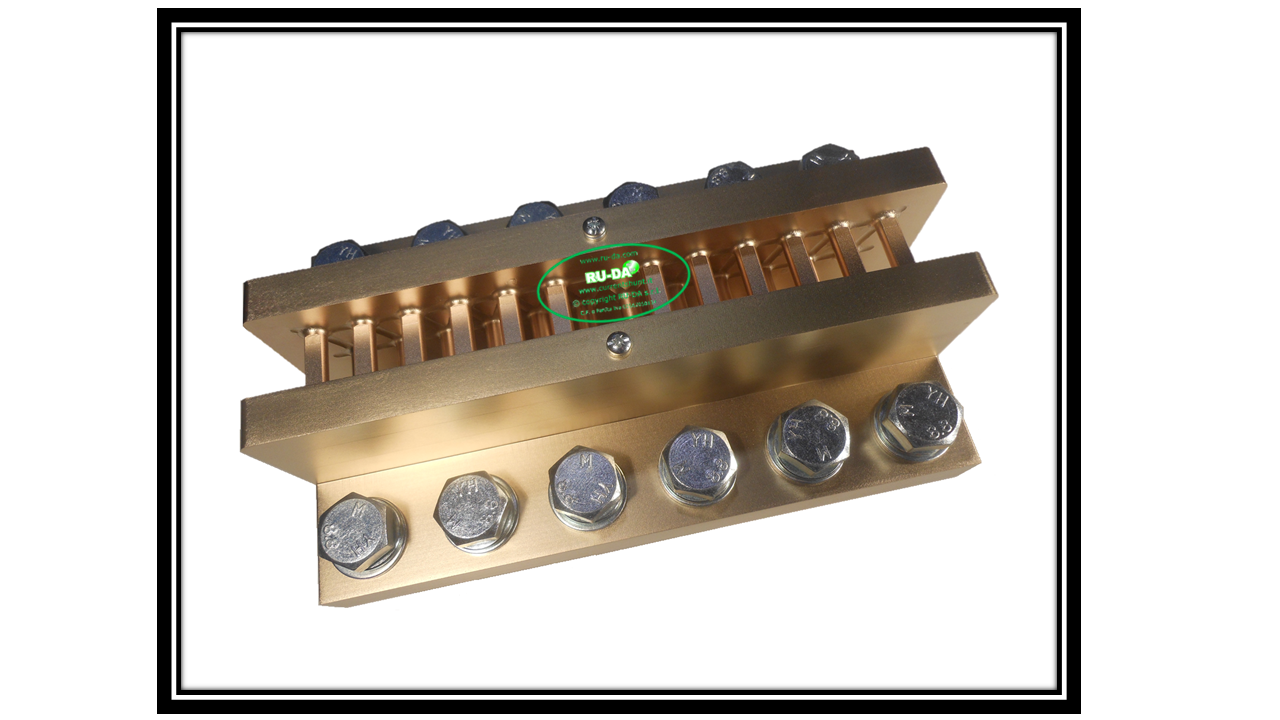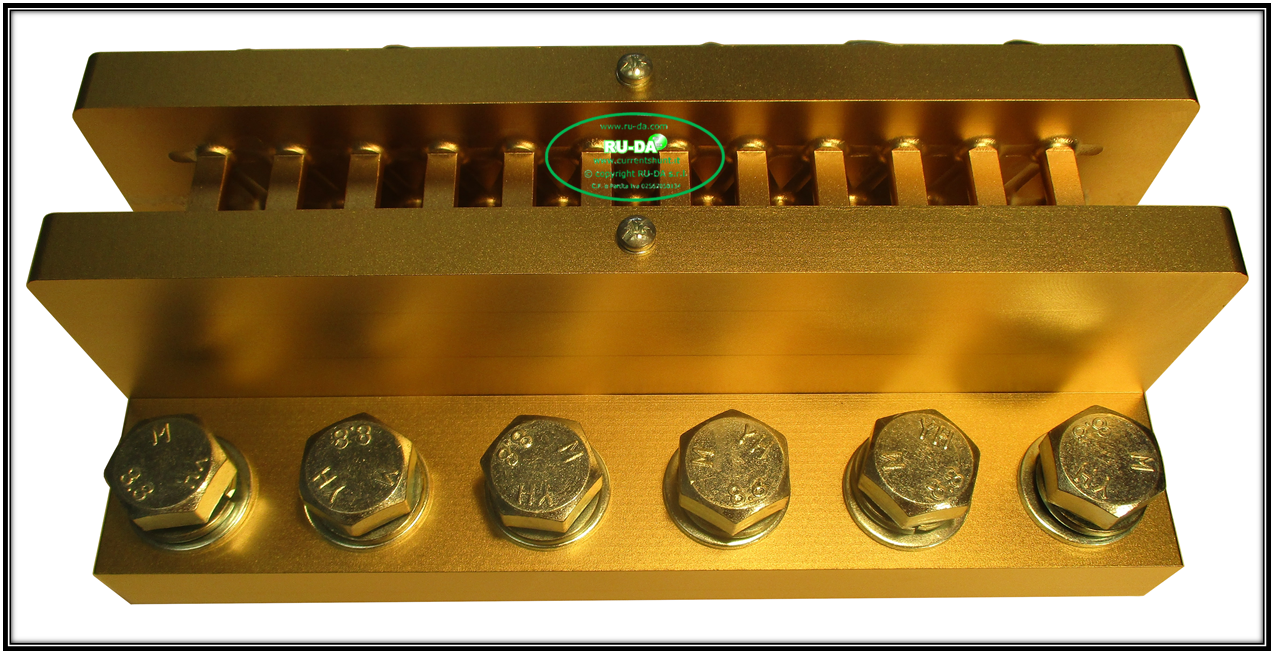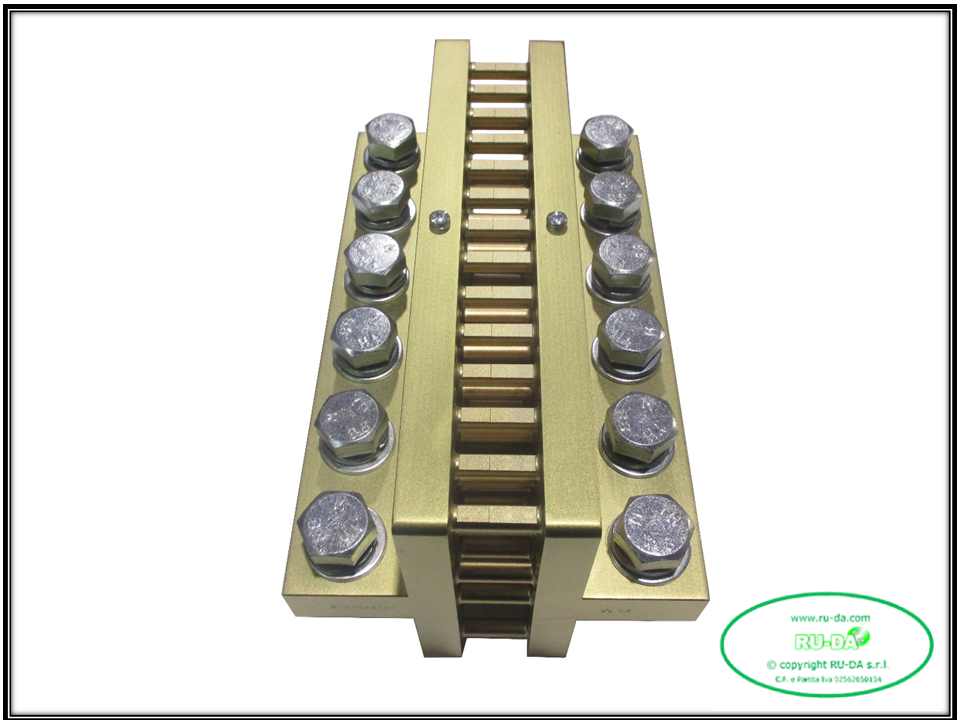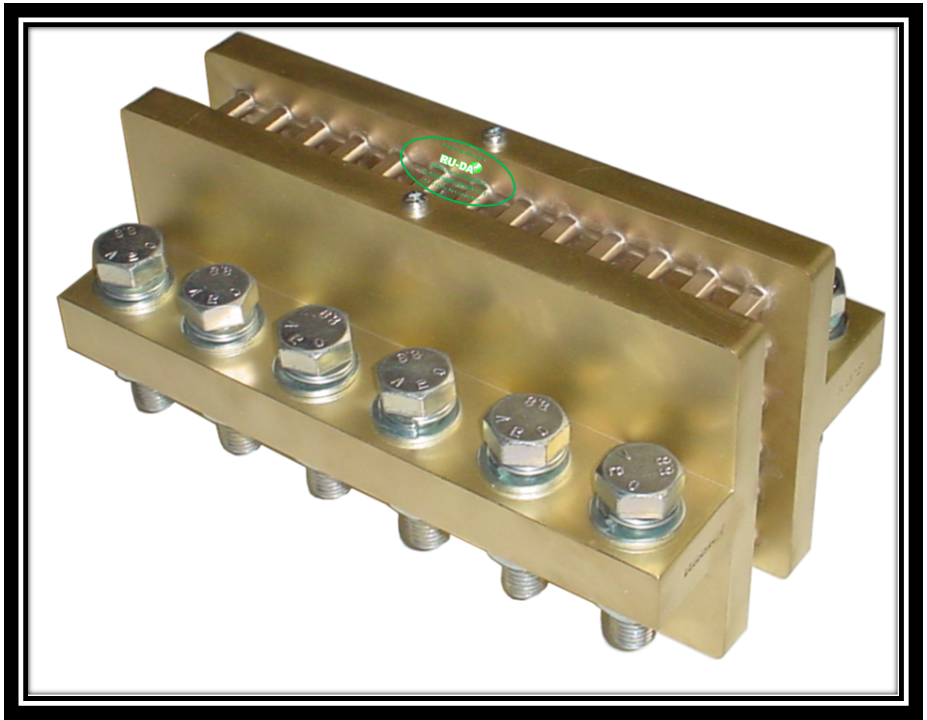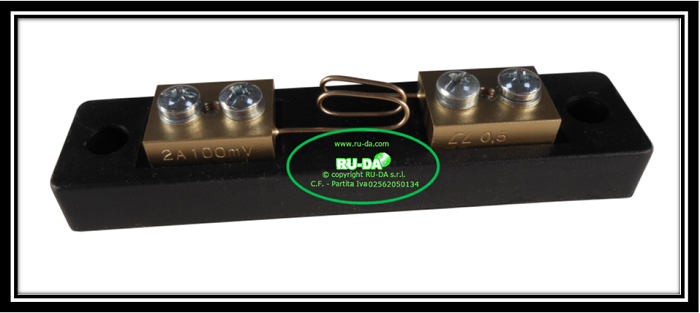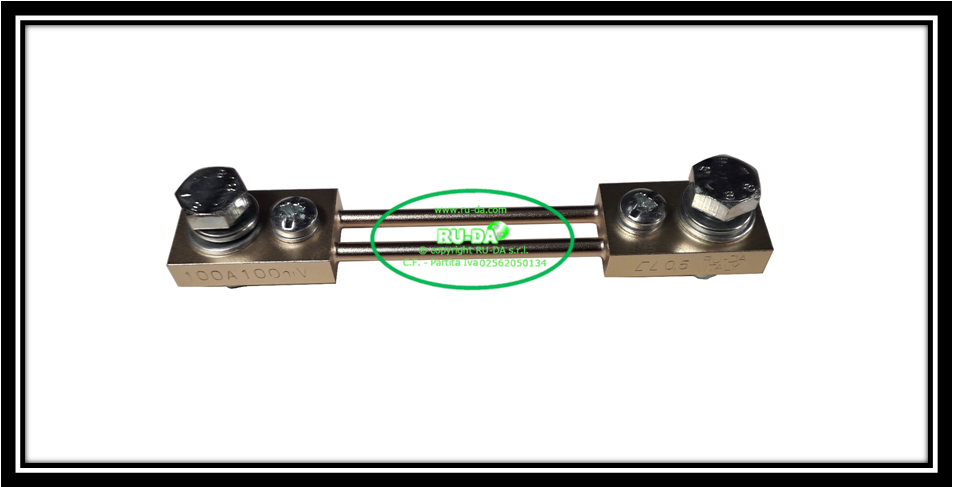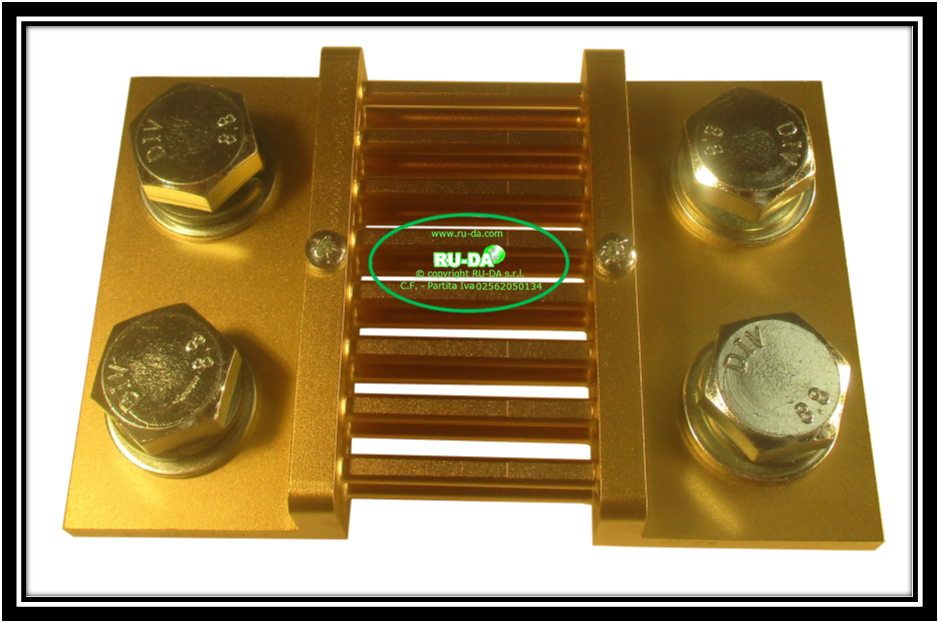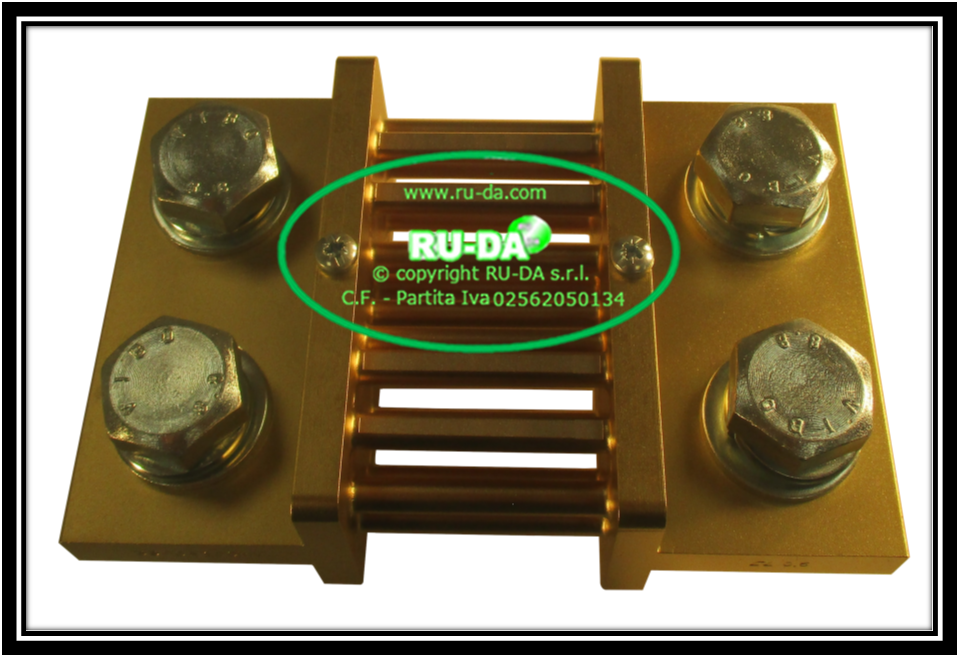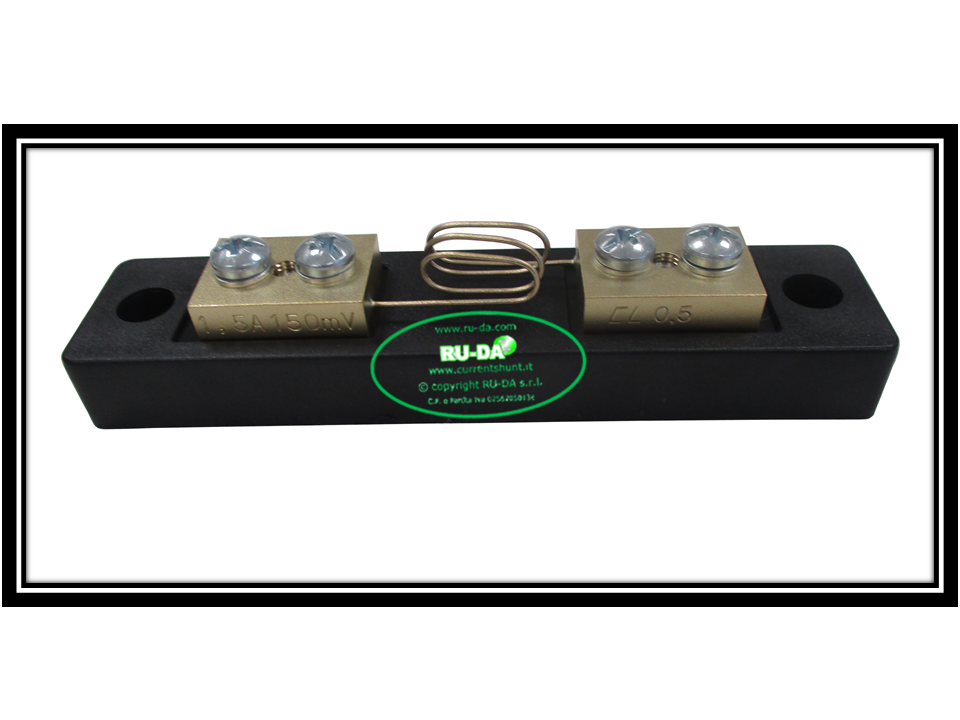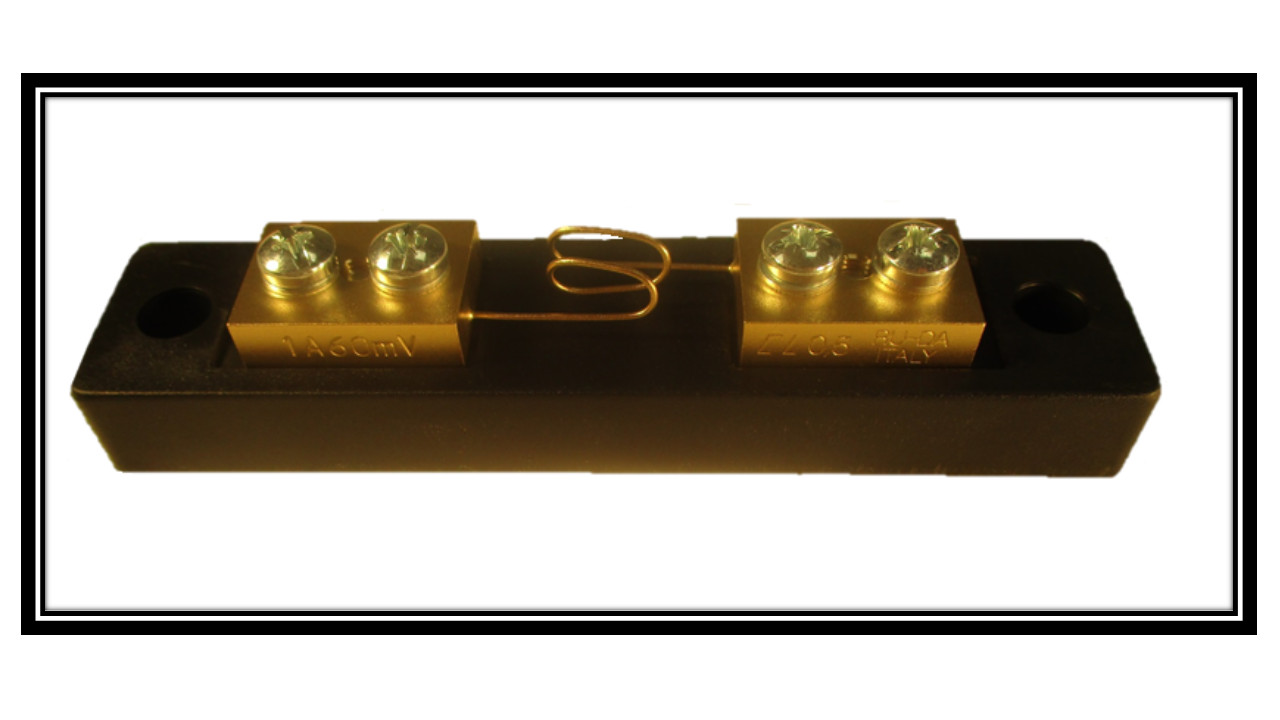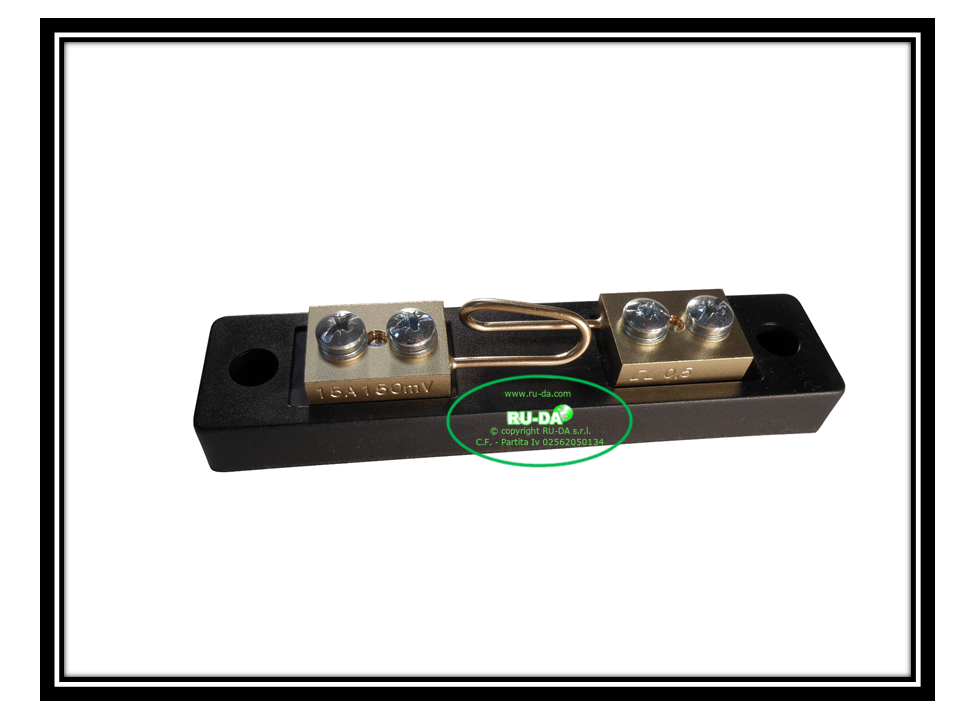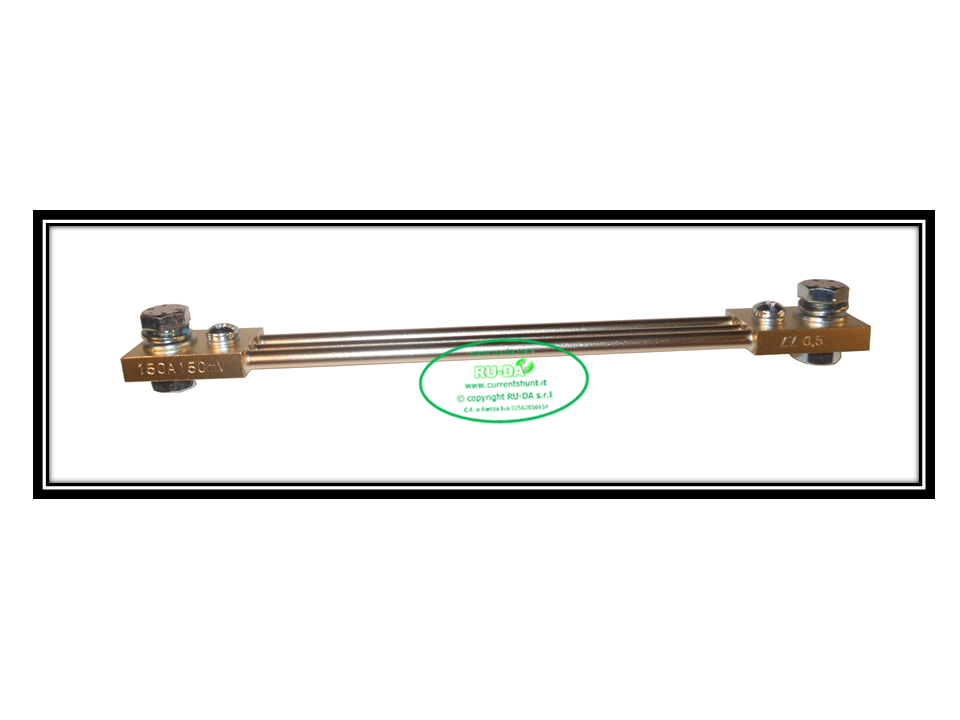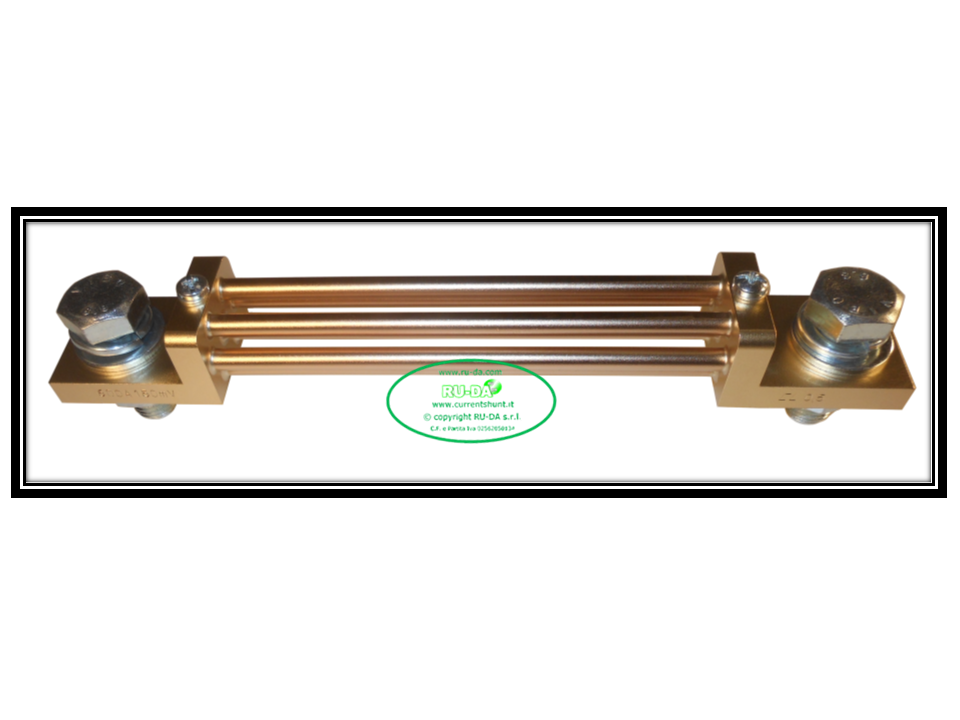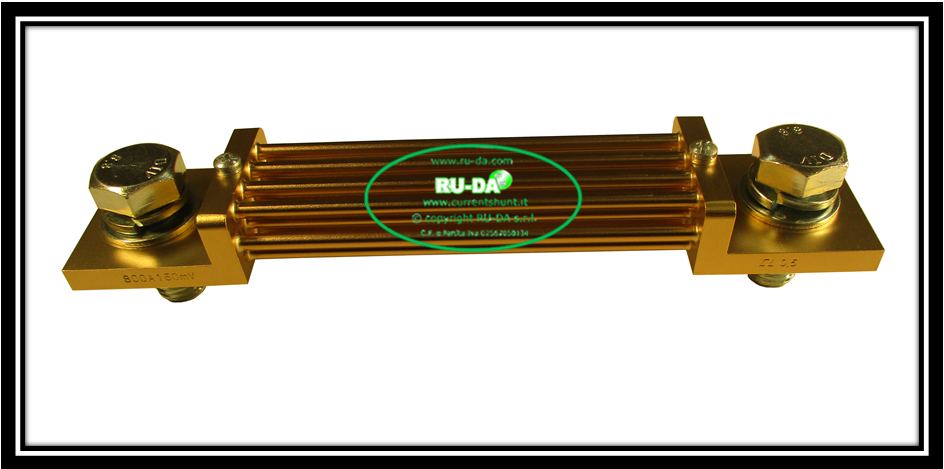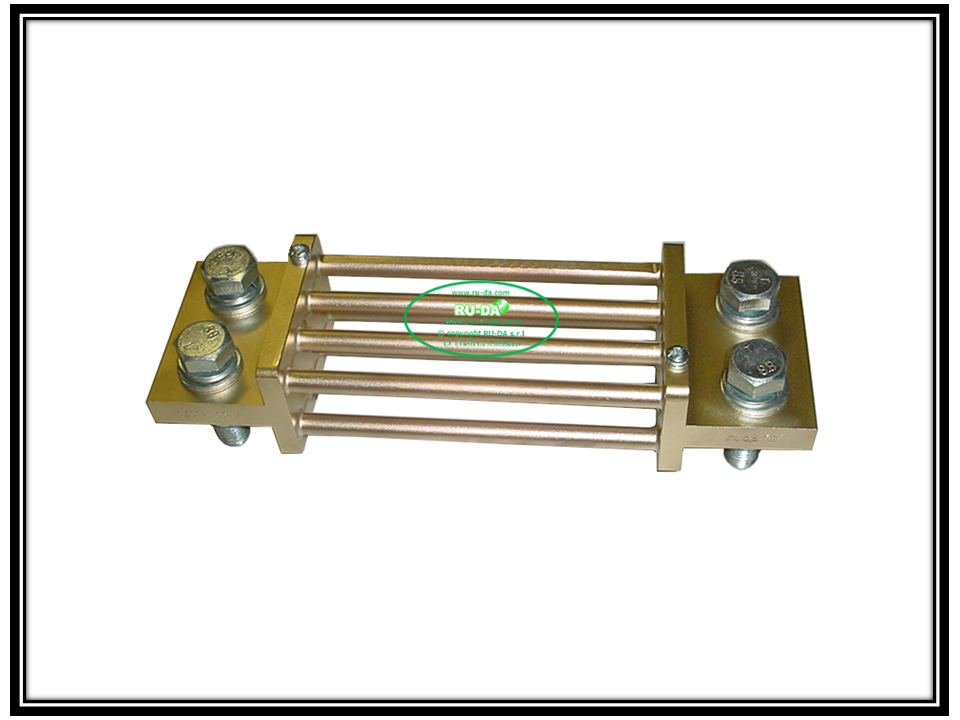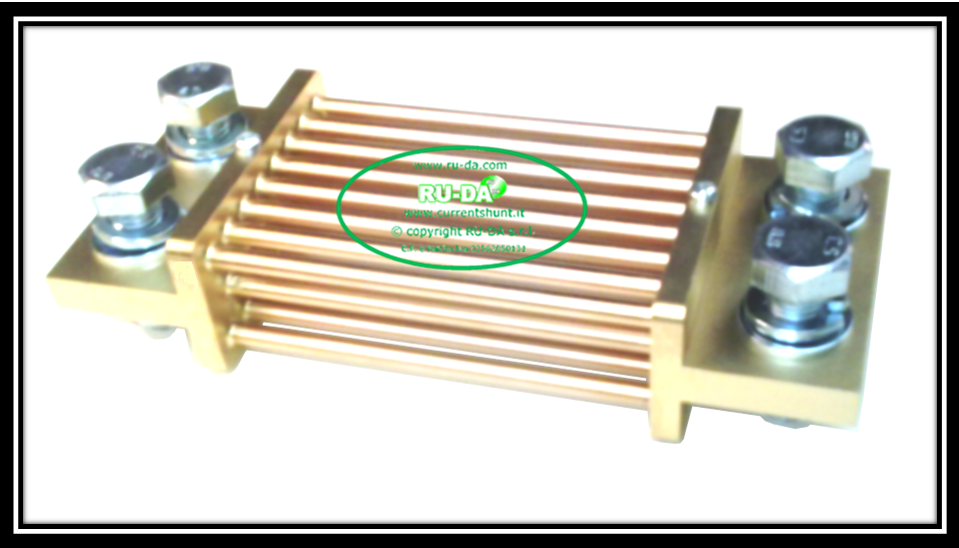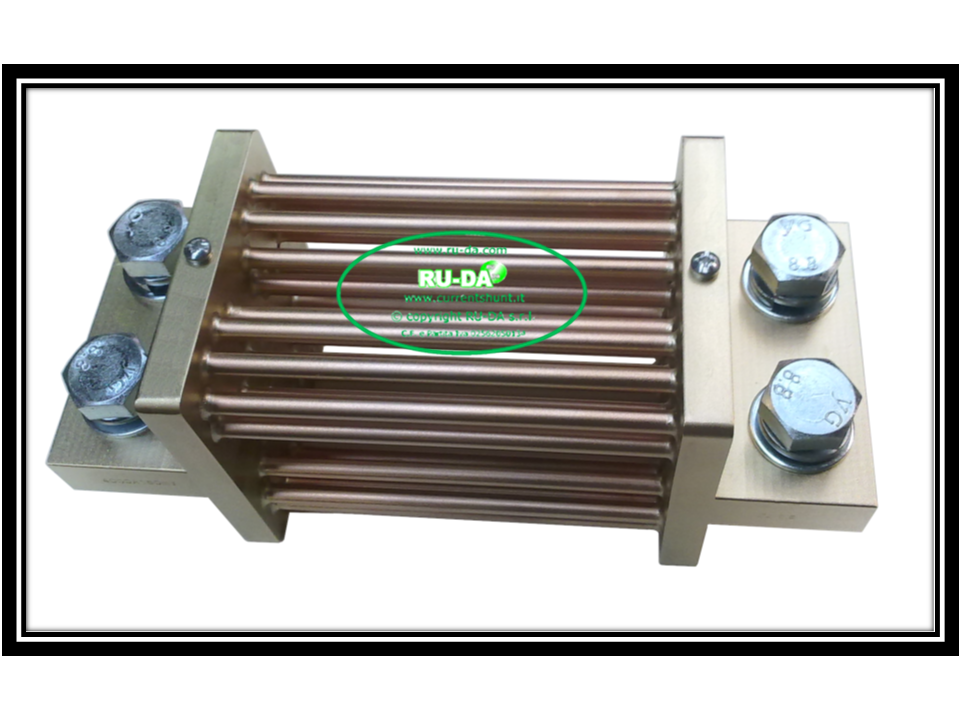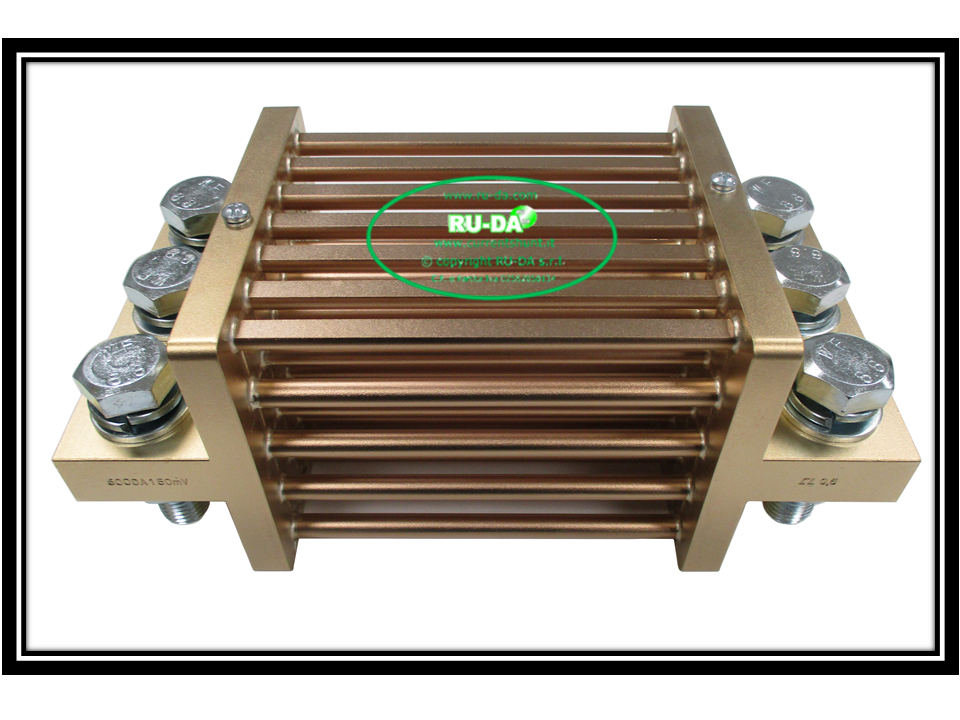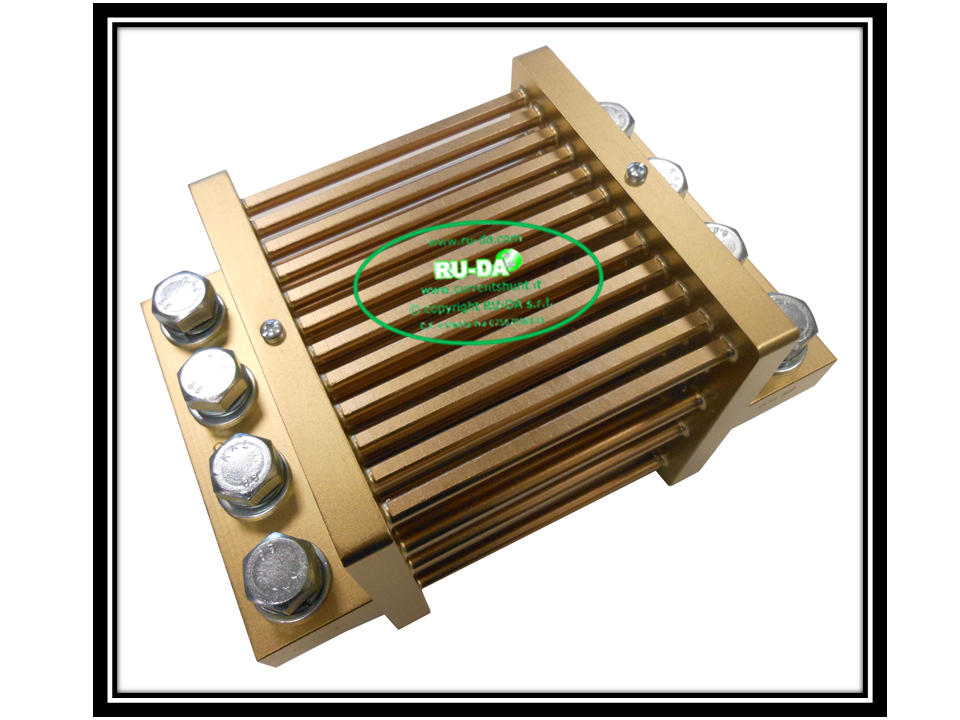 RU-DA SHUNT ITALY RU-DA SHUNT ITALIA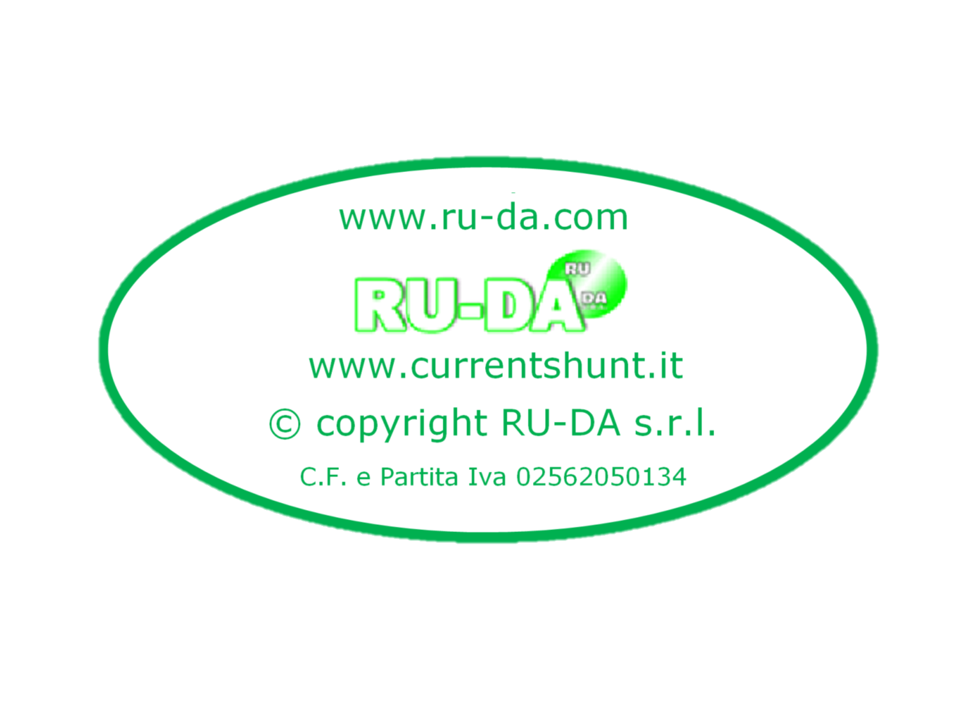 RU-DA SHUNT ITALY RU-DA SHUNT ITALIA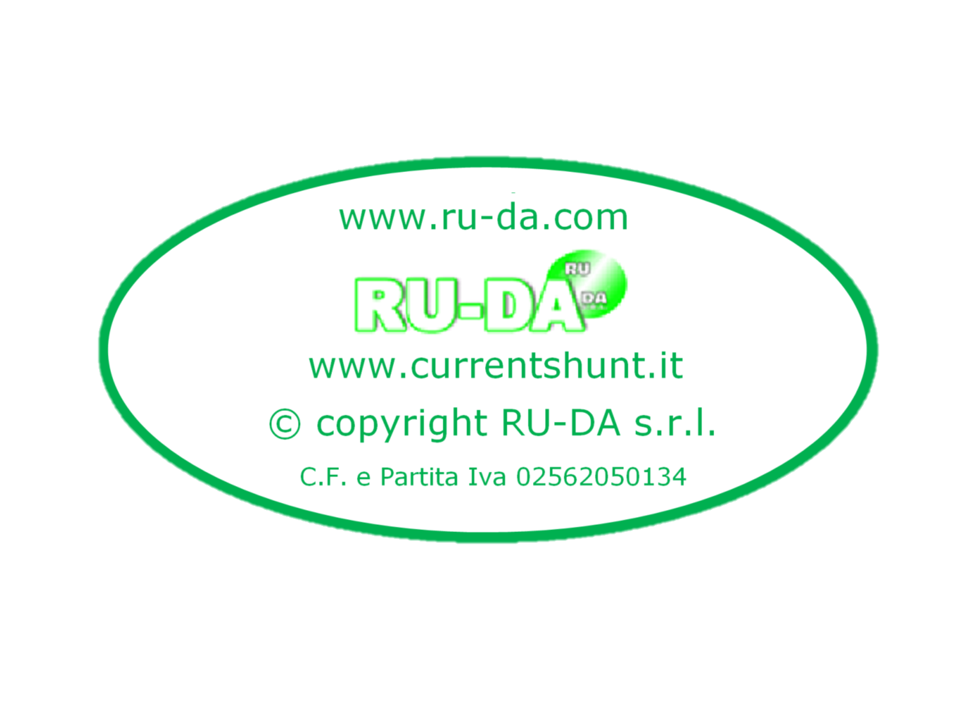 Shunt 1A 60mV Shunts 1A 60mV Nebenwiderstand 1A 60mV Nebenwiderstande 1A 60mV Dérivateur 1A 60mV Derivador (shunt) de corriente continua 1A 60mV Résistance de shunt 1A 60mV RU-DA SHUNT ITALY
Shunt 3A 60mV Shunts 3A 60mV Nebenwiderstand 3A 60mV Nebenwiderstande 3A 60mV Dérivateur 3A 60mV Derivador (shunt) de corriente continua 3A 60mV Résistance de shunt 3A 60mV RU-DA SHUNT ITALY
Shunt 5A 60mV Shunts 5A 60mV Nebenwiderstand 5A 60mV Nebenwiderstande 5A 60mV Dérivateur 5A 60mV Derivador (shunt) de corriente continua 5A 60mV Résistance de shunt 5A 60mV RU-DA SHUNT ITALY
Shunt 8A 60mV Nebenwiderstand 8A 60mV Nebenwiderstande 8A 60mV Dérivateur 8A 60mV Derivador (shunt) de corriente continua 8A 60mV Résistance de shunt 8A 60mV RU-DA SHUNT ITALY
Shunt 10A 60mV Nebenwiderstand 10A 60mV Nebenwiderstande 10A 60mV Dérivateur 10A 60mV Derivador (shunt) de corriente continua 10A 60mV Résistance de shunt 10A 60mV RU-DA SHUNT ITALY
Shunt 15A 60mV Nebenwiderstand 15A 60mV Nebenwiderstande 15A 60mV Dérivateur 15A 60mV Derivador (shunt) de corriente continua 15A 60mV Résistance de shunt 15A 60mV RU-DA SHUNT ITALY
Shunt 25A 60mV Nebenwiderstand 25A 60mV Nebenwiderstande 25A 60mV Dérivateur 25A 60mV Derivador (shunt) de corriente continua 25A 60mV Résistance de shunt 25A 60mV RU-DA SHUNT ITALY
6000A 60mV RU-DA SHUNT ITALIA
Shunt 7000A 60mV RU-DA SHUNT ITALY
Shunt 15000A 60mV Nebenwiderstand
Shunt 18000A 60mV Nebenwiderstand 18000A 60mV
Shunt 20000A 60mV Nebenwiderstand 20000A 60mV
Shunt 25000A 60mV Nebenwiderstand 25000A 60mV
Shunt 1A 100mV Nebenwiderstand 1A 100mV Nebenwiderstande 1A 100mV Dérivateur 1A 100mV Derivador (shunt) de corriente continua 1A 100mV Résistance de shunt 1A 100mV RU-DA SHUNT ITALY
Shunt 2A 100mV Nebenwiderstand 2A 100mV Nebenwiderstande 2A 100mV Dérivateur 2A 100mV Derivador (shunt) de corriente continua 2A 100mV Résistance de shunt 2A 100mV RU-DA SHUNT ITALY
Shunt 100A 100mV Nebenwiderstand 100A 100mV Nebenwiderstande 100A 100mV Dérivateur 100A 100mV Derivador (shunt) de corriente continua 100A 100mV Résistance de shunt 100A 100mV RU-DA SHUNT ITALY
Shunt 250A 100mV Nebenwiderstand 250A 100mV Nebenwiderstande 250A 100mV Dérivateur 250A 100mV Derivador (shunt) de corriente continua 250A 100mV Résistance de shunt 250A 100mV RU-DA SHUNT ITALY
Shunt 400A 100mV Nebenwiderstand 400A 100mV Nebenwiderstande 400A 100mV Dérivateur 400A 100mV Derivador (shunt) de corriente continua 400A 100mV Résistance de shunt 400A 100mV RU-DA SHUNT ITALY
Shunt 1000A 100mV Nebenwiderstand 1000A 100mV Nebenwiderstande 1000A 100mV Dérivateur 1000A 100mV Derivador (shunt) de corriente continua 1000A 100mV Résistance de shunt 1000A 100mV RU-DA SHUNT ITALY
Shunt 2000A 100mV Nebenwiderstand 2000A 100mV Nebenwiderstande 2000A 100mV Dérivateur 2000A 100mV Derivador (shunt) de corriente continua 2000A 100mV Résistance de shunt 2000A 100mV RU-DA SHUNT ITALY
Shunt 3300A 100mV Nebenwiderstand 3300A 100mV Nebenwiderstande 3300A 100mV Dérivateur 3300A 100mV Derivador (shunt) de corriente continua 3300A 100mV Résistance de shunt 3300A 100mV RU-DA SHUNT ITALY
Shunt 1,5A 150mV Nebenwiderstand 1,5A 150mV Nebenwiderstande 1,5A 150mV Dérivateur 1,5A 150mV Derivador (shunt) de corriente continua 1,5A 150mV Résistance de shunt 1.5A 150mV RU-DA SHUNT ITALY
Shunt 4A 150mV Nebenwiderstand 4A 150mV Nebenwiderstande 4A 150mV Dérivateur 4A 150mV Derivador (shunt) de corriente continua 4A 150mV RU-DA SHUNT ITALY
Shunt 15A 150mV Nebenwiderstand 15A 150mV Nebenwiderstande 15A 150mV Dérivateur 15A 150mV Derivador (shunt) de corriente continua 15A 150mV Résistance de shunt 15A 150mV RU-DA SHUNT ITALY
Shunt 80A 150mV Nebenwiderstand 80A 150mV Nebenwiderstande 80A 150mV Dérivateur 80A 150mV Derivador (shunt) de corriente continua 80A 150mV Résistance de shunt 80A 150mV RU-DA SHUNT ITALY
Shunt 150A 150mV Nebenwiderstand 150A 150mV Nebenwiderstande 150A 150mV Dérivateur 150A 150mV Derivador (shunt) de corriente continua 150A 150mV Résistance de shunt 150A 150mV RU-DA SHUNT ITALY
Shunt 300A 150mV Nebenwiderstand 300A 150mV Nebenwiderstande 300A 150mV Dérivateur 300A 150mV Derivador (shunt) de corriente continua 300A 150mV RU-DA SHUNT ITALY
Shunt 500A 150mV Nebenwiderstand 500A 150mV Nebenwiderstande 500A 150mV Dérivateur 500A 150mV Derivador (shunt) de corriente continua 500A 150mV RU-DA SHUNT ITALY
Shunt 600A 150mV Nebenwiderstand 600A 150mV Nebenwiderstande 600A 150mV Dérivateur 600A 150mV Derivador (shunt) de corriente continua 600A 150mV RU-DA SHUNT ITALY
Shunt 800A 150mV Nebenwiderstand 800A 150mV Nebenwiderstande 800A 150mV Dérivateur 800A 150mV Derivador (shunt) de corriente continua 800A 150mV RU-DA SHUNT ITALY
Shunt 1500A 150mV Nebenwiderstand 1500A 150mV Nebenwiderstande 1500A 150mV Dérivateur 1500A 150mV Derivador (shunt) de corriente continua 1500A 150mV RU-DA SHUNT ITALY
Shunt 2500A 150mV Nebenwiderstand 2500A 150mV Nebenwiderstande 2500A 150mV Dérivateur 2500A 150mV Derivador (shunt) de corriente continua 2500A 150mV RU-DA SHUNT ITALY
Shunt 4000A 150mV Nebenwiderstand 4000A 150mV Nebenwiderstande 4000A 150mV Dérivateur 4000A 150mV Derivador (shunt) de corriente continua 4000A 150mV RU-DA SHUNT ITALY DIN 43703
Shunt 6000A 150mV Nebenwiderstand 6000A 150mV Nebenwiderstande 6000A 150mV Dérivateur 6000A 150mV Derivador (shunt) de corriente continua 6000A 150mV RU-DA SHUNT ITALY DIN 43703
Shunt 10000A 150mV Nebenwiderstand 10000A 150mV Nebenwiderstande 10000A 150mV Dérivateur 10000A 150mV Derivador (shunt) de corriente continua 10000A 150mV RU-DA SHUNT ITALY DIN 43703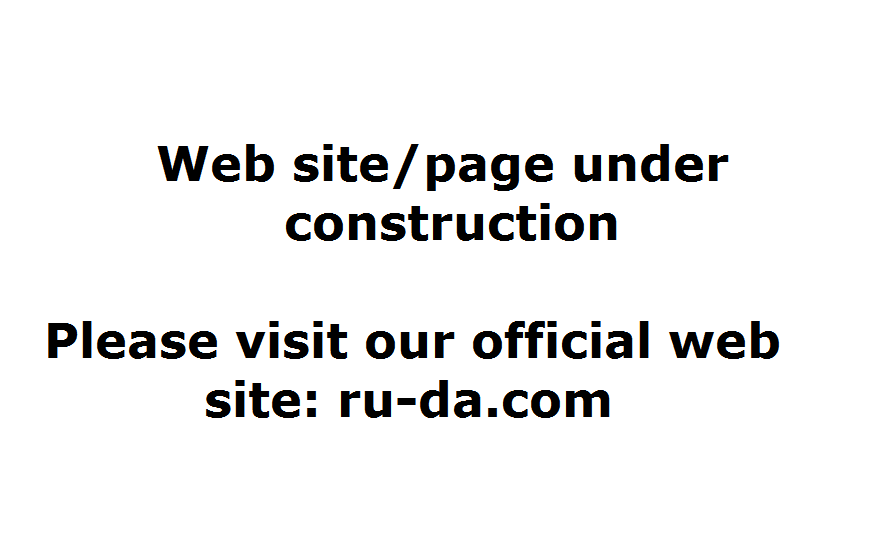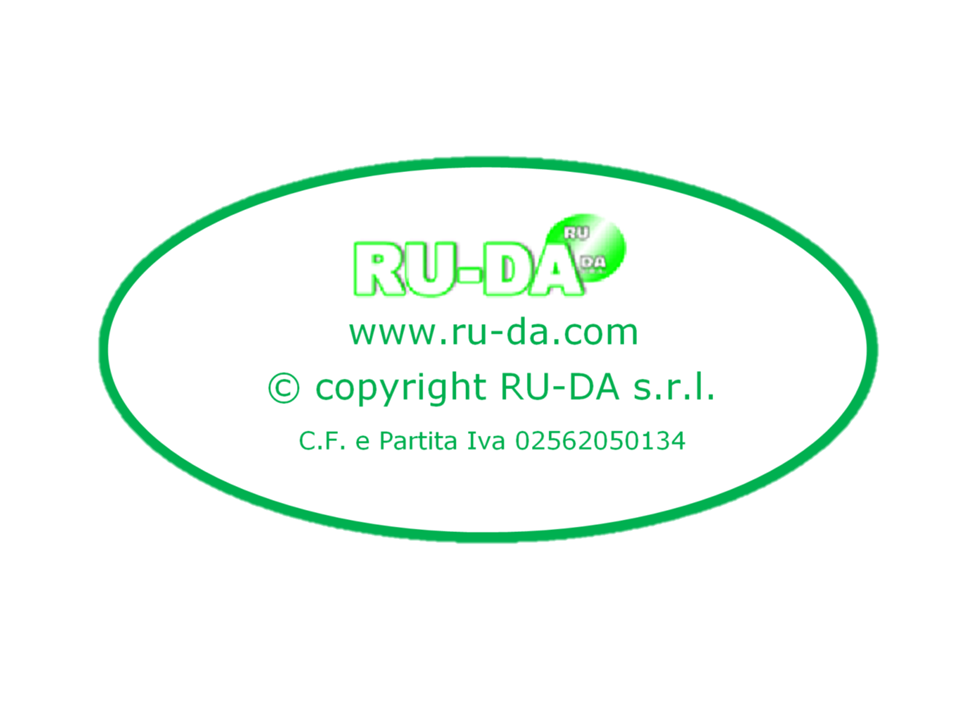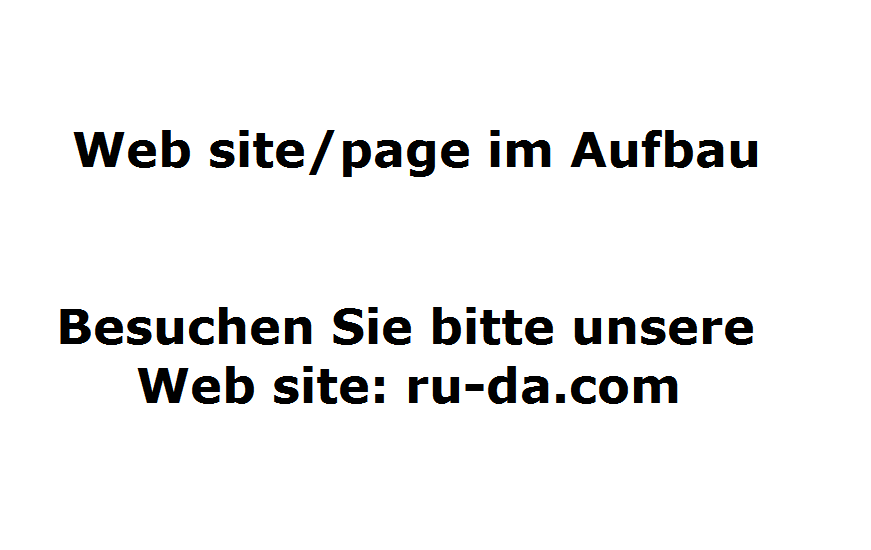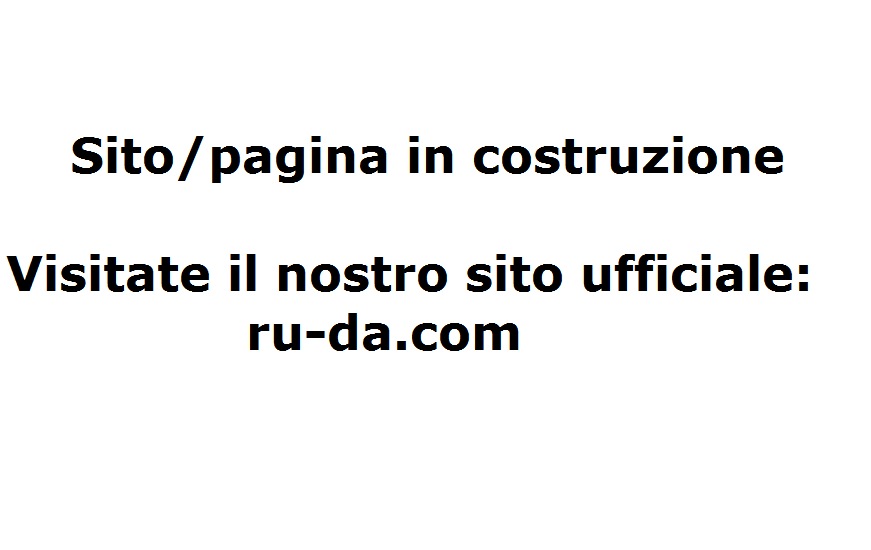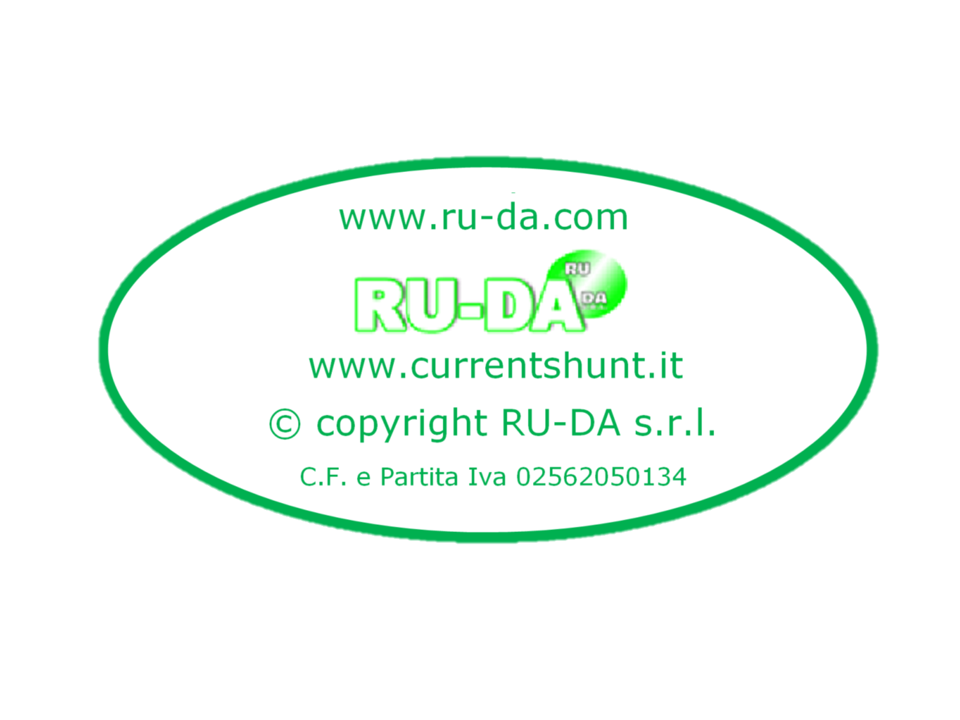 NEBENWIDERSTAND RU-DA SHUNT ITALY